Mercedes EQS Review
By Ginny Buckley - Motoring Correspondent
---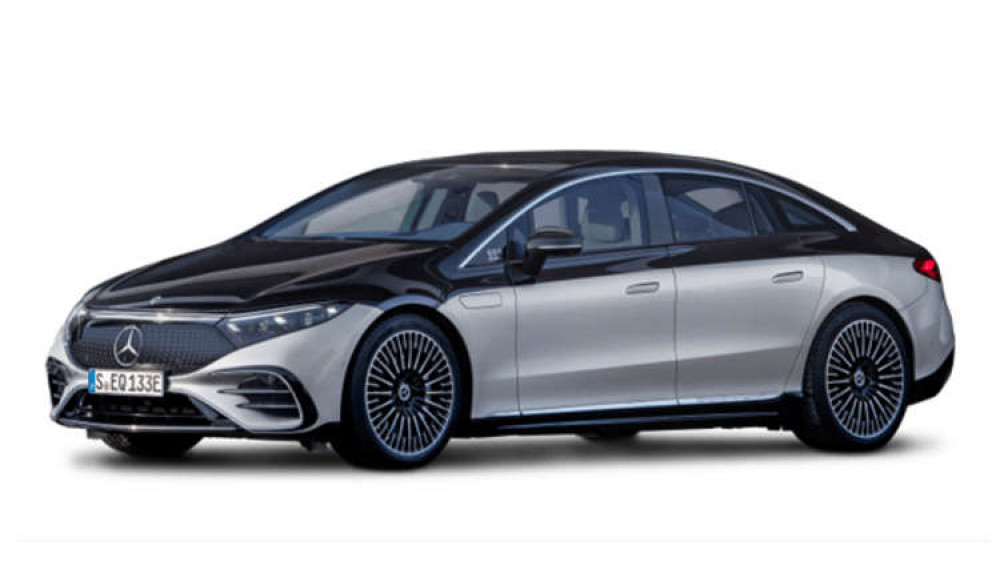 Not only does the EQS redefine the luxury electric car, but it shows an exciting new direction for Mercedes.
Mercedes has flirted with electric cars before, but its efforts have always been limited to putting a battery and motor in a body which was designed for a petrol or diesel. That's not good enough for the flagship of the range though. Buyers spending six figures don't expect compromises.
So for the first time Mercedes is using a platform specially developed to be pure electric.
Measuring 5.21 metres in length the EQS is as long as the range-topping S-Class limo. But the EQS's 3.21-metre wheelbase (the area between the wheels when looking at the side of the car) is on par with the S-Class long-wheelbase, which means back seat passengers can really stretch out. And because the tailgate extends into the roof, the boot can be expanded like an SUV. With a capacity of almost 1,800 litres, the big electric Merc has more space than most estate cars, so can even be used as an Ikea shopping trolley.
Mercedes really has thrown everything it has at the EQS. It gets a massive 107.8kWh battery which means an official WLTP range of 478 miles – that's almost 62 miles more than a Tesla Model S and a new world record.
After just a few meters behind the wheel, you get the sense you have both arrived in the future but also there's the same sublime feeling of luxurious travel that's been an S-Class hallmark for decades – just more modern, cleaner, cooler. You travel in absolute silence due to the wind finding so little resistance from the car's slippery body shape.
It's as fast as the V8 petrol models from AMG too, but it's the brakes which impress most. Thanks to some clever sensors as part of the automatic distance control and the electric motors, the traditional mechanical brake is largely superfluous as the EQS can measure and predict when it will need to slow down and can brake automatically.
With driving comfort at the highest level, the EQS offers an interpretation of luxury that is more trendy than traditional. It has the largest battery on sale, the longest range and the biggest infotainment screen inside. There's a sense the EQS is a new guiding star for electric – and luxury – cars.
You can read more motoring advice from Ginny Buckley on the website: electrifying.com