'We're here for the people of Maldon and the Dengie': how Clare and her colleagues provide a course which is changing lives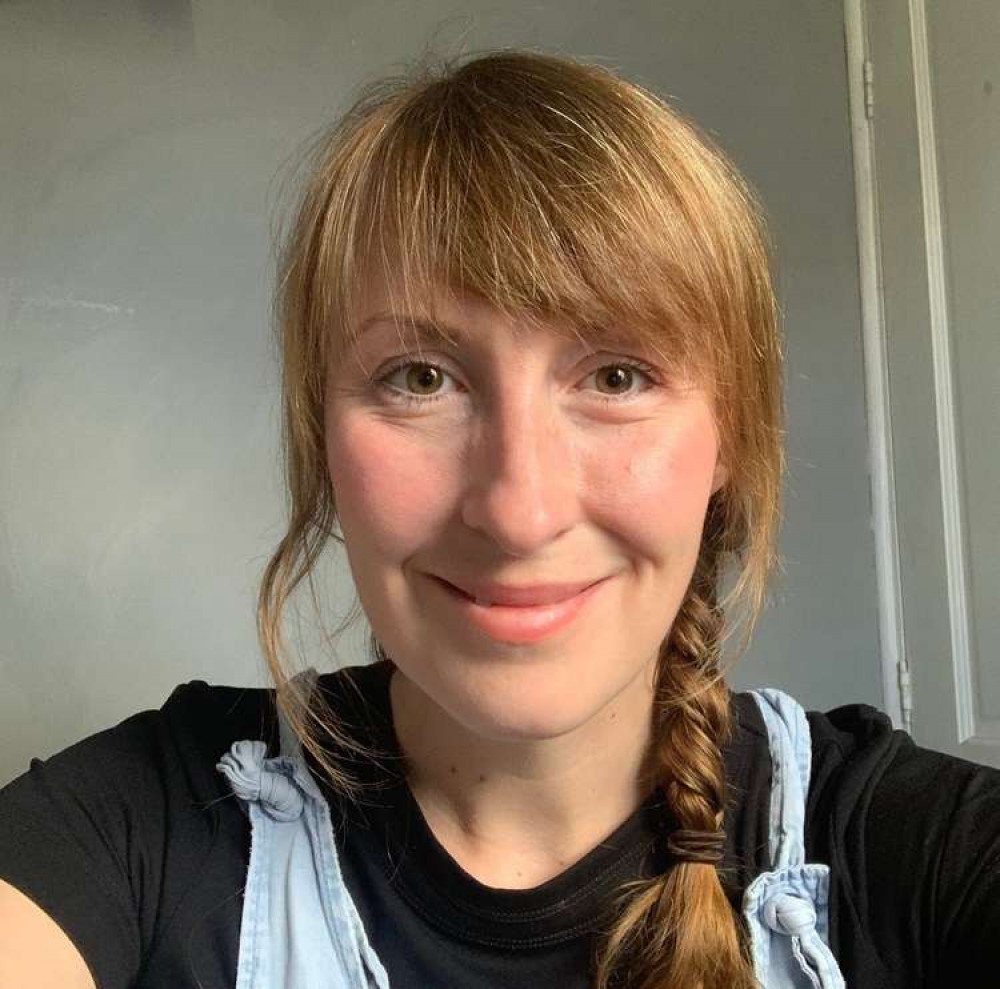 Maldon Access to HE tutor Clare Kirby
IN a relatively quiet spot in Maldon behind the town centre shops, something is happening that transforms the lives of local people and helps them to achieve things they may not have previously realised they were capable of.
The clue is in the name of a course available at ACL Maldon, based in the upper level of the building in White Horse Lane that houses the town's library – Access to HE (Higher Education).
More specifically, the courses offered to adults at the Maldon centre are Access to HE Science and Access to HE Social Science. They provide a route into university study for adults without the usual qualifications required – and therefore a pathway into a huge range of possible careers from nursing to pharmacy and from social work to teaching.
In a nutshell, what Access to HE provides is a chance for adults to have another shot at education and to change their careers, lives and futures.
Right here in Maldon, one Access to HE Science tutor – who also lives in the town – is celebrating having been nominated as Gateway Qualifications' Access to HE Tutor of the Year.
However, when Nub News catches up with Clare Kirby, her message is very clear: "We don't need to be thanked for doing our jobs, so I was blown away – but it's my job to make the learners see by the end of the course that they can do this and be really proud of themselves. This is their journey.
"The people who come onto Access always really amaze me. We all went through school and knew the uber-achievers, the people for whom the education system worked or was successful the first time round – but of course that's not everybody.
"For many reasons, there are lots of people who may not have done so well at school and not achieved their full potential. Some people need the life experience first.
"Many of those we see at Access are the people who need the extra help to realise what they can achieve and we have smaller groups where we can treat them as individuals."
"The most satisfying thing is to see their progress"
Clare adds: "It's not an easy option and it requires their dedication and hard work. At the beginning it's often about filling in the missing gaps and sometimes we have to give feedback on first work that people don't really want to hear – but they put their trust in us and come along with us and the most satisfying thing of all is to see their progress."
Clare tells how learners often come to them with other family responsibilities, including children, as well as pressures that are part of adult life more generally. The Access to HE courses on offer at ACL, which also has bases at Colchester, Basildon and Witham, include both face-to-face classroom options and a new online evening offer, too, and are available over one or two academic years depending on the course selected.
The tutors work hard to provide detailed feedback on assignments to help coach the learners to progress as quickly as possible. Clare and her colleagues set themselves high standards – and during the pandemic she continued her work towards Advanced Teacher Status (ATS) as well as having to change much of the way she worked to take the courses online.
Clare says: "I think I always work as hard as I did in this past year, but emotions for the students were high as working through a global pandemic for their course was especially difficult. I think that they saw how hard we worked for them, so getting the nomination was just amazing.
"We're here for the people of Maldon and the Dengie – and Access to HE is so important in helping people in the local community to gain the skills to move on to study nursing, paramedic studies, pharmacy and all the other careers they go into.
"As we move into the future, especially given climate change, it will be more important than ever that we have the scientists and the engineers to help us cope with that. We are a nation of around 65 million people and surely having those skills in our adult population is a need that Access can help meet."
Gateway Qualifications is a registered charity that works as an AVA (Access Validating Agency) nationally. Based in Colchester, Gateway's role is similar to that of an awarding body, producing the specification and units for the Access to HE courses used by a number of local colleges, as well as verifying the delivery of Access at those centres and certification.
Gateway's Access to HE Manager, Sarah Doe, tells Nub News: "At Gateway Qualifications we recognise not only the achievements and dedication of Access to HE learners to realise their potential, but also the commitment and enthusiasm shown by tutors to ensure they reach it!
"We introduced the Access to HE Tutor of the Year Awards to offer learners the opportunity to celebrate the unsung heroes who provide them with the inspiration, confidence and encouragement to succeed."
To find out more about studying on an Access to HE course at the Maldon ACL centre or at any of the other Essex centres you can find the ACL website using the link here.
To find out more about Access to HE more generally you can visit the Gateway Qualifications website using the link here or the national Access to HE website using the link here.