Bradwell B: Comment process on reactor technology for the proposed site ends next month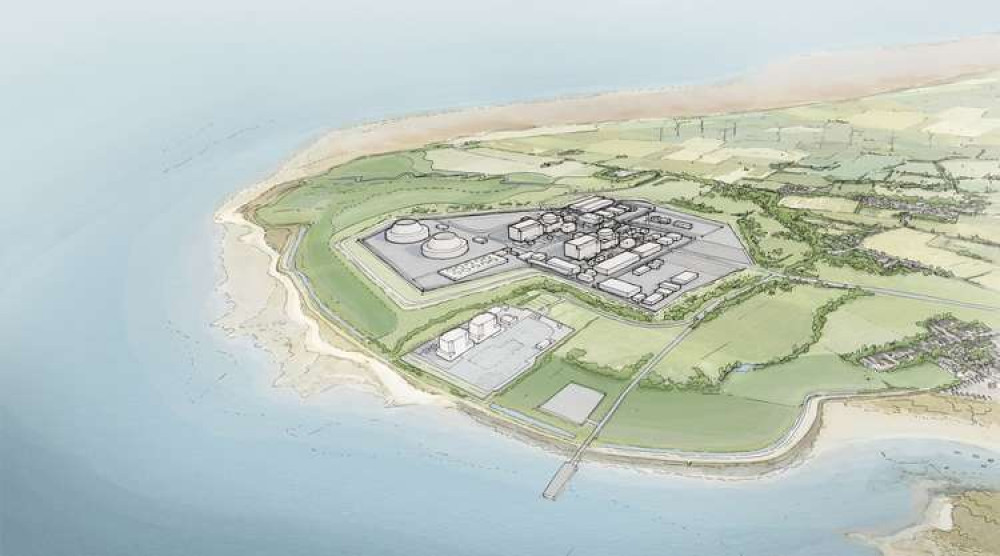 Aerial perspective of the proposed Bradwell B nuclear power station
After nearly four years, just one month remains for members of the public to comment on the reactor technology for the proposed nuclear power station at Bradwell B.
The China General Nuclear Power Group (CGN) and the French power company EDF, through their joint venture company General Nuclear System Limited, initiated the Generic Design Assessment (GDA) process of the proposed reactor in January 2017.
The public comment process, allowing the public to provide feedback on the UK HPR1000 reactor technology planned for use at Bradwell B, opened in November 2017 and is due to finish on Friday, 17 September 2021.
Since it began, a range of concerns have been raised, including those related to climate change, safety and technical questions.
Minhong Zhu, managing director of General Nuclear System Limited, said: "I encourage everyone to continue to engage with the GDA in this final month.
"Whether you've commented before or not, you still have the opportunity to look at our documents on our website and provide feedback."
The GDA is on schedule to be completed in early 2022 and, if successful, a Design Acceptance Confirmation (DAC) and Statement of Design Acceptability (SoDA) will be issued from the Office for Nuclear Regulation (ONR) and the Environment Agency (EA).
GDA is separate but complimentary to applications to build nuclear power stations at specific sites such as Bradwell.
In order to build a nuclear power station at a specific location, the site's individual conditions need to be taken into account, meaning that a range of site specific consents are required, including development consent, site licensing and environmental permits.
These consents for Bradwell B will require separate and in-depth public engagement and consultation over the coming years.
The GDA comment process will run until 17 September 2021. Comments can be made via the UK HPR1000 website using the link here.
To find out more about the different consents and permissions related to building a new nuclear power station at Bradwell B, you can visit its consents and permits webpage using the link here.
Further information about the proposed site at Bradwell B, including contact details, can be found using the link here.