Maldon: Thumbs-up from German organ builders as they complete huge project that spanned more than 12 years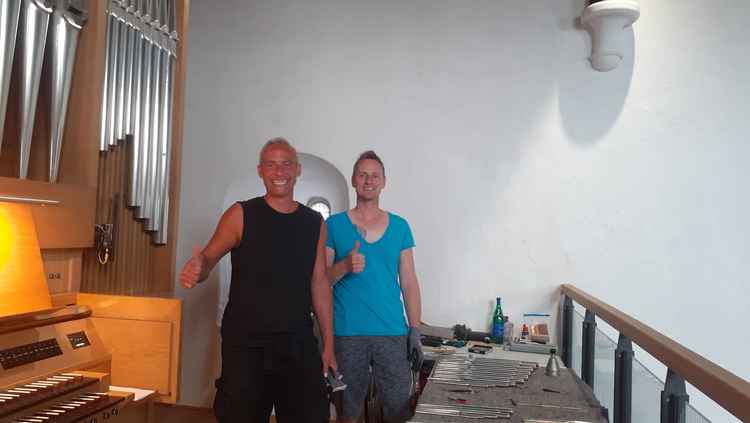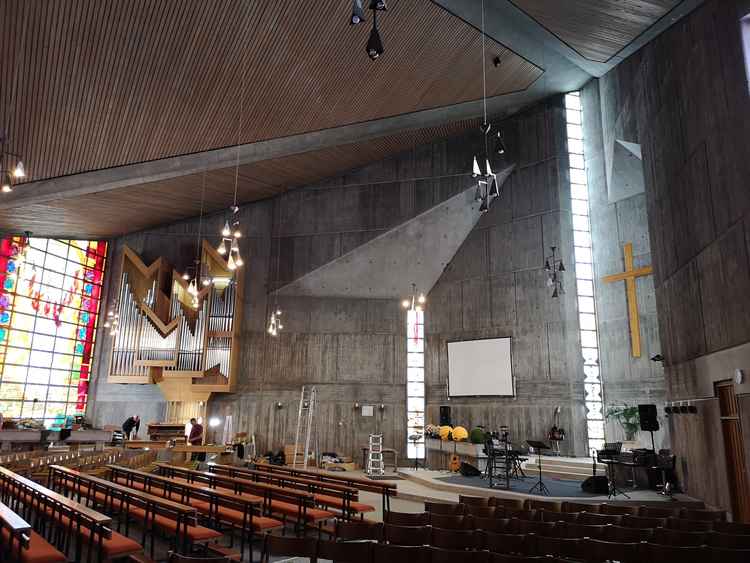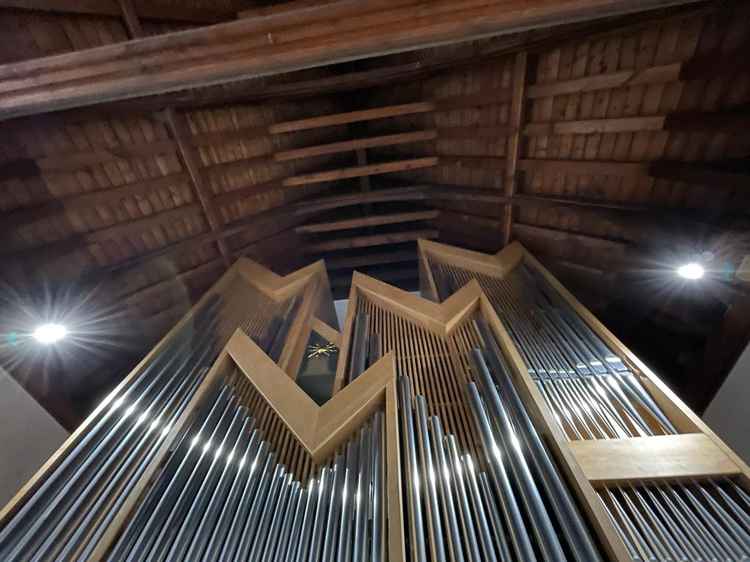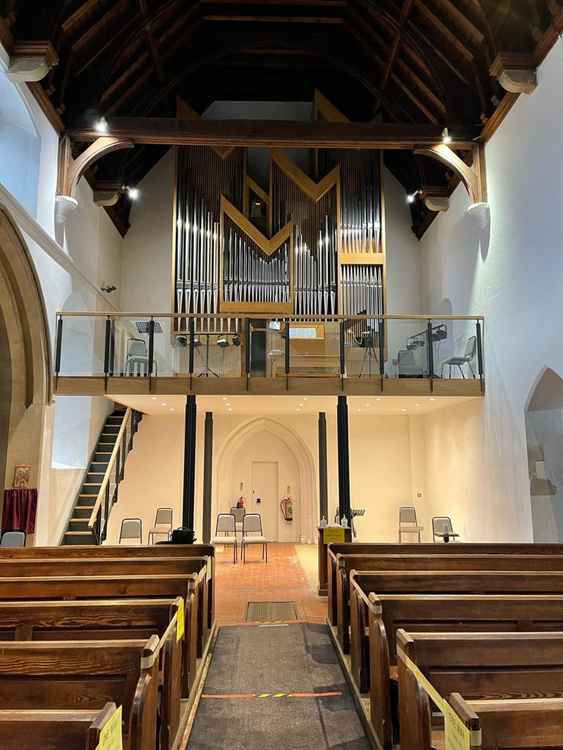 TWO specialists from Germany are putting the finishing touches to the new organ at Maldon's iconic St Mary's Church overlooking The Hythe - more than 12 years after the project first began.
Arriving in the town this time has been something of a nail-biting challenge for Thomas Hey and Konrad Hartmann - of company Hey Orgelbau of Bavaria - due to pandemic restrictions on travelling to the UK. They finally managed to get to Maldon with just days to spare before the official service of dedication on Sunday (20 June) and then the start of the Maldon Festival on 25 June, where the organ will feature in a number of events.
Now when Thomas Hey and Konrad Hartmann return to Germany, they will face 14 days of strict quarantine.
However, they both smile and shrug it off as Thomas says: "This was very important to us. It is the very last stage in this journey that began in 2008.
"We wanted to make sure we had the organ ready and freshly tuned before the dedication."
Tables in front of them on the new gallery in the church have many small, highly-polished silver pipes laid out - the very last of the 1,600 that make up this incredible instrument, manufactured by Klais, one of the most respected church organ companies in the world.
Thomas explains: "The organ was originally made for a much larger church that was closed in 2017 - the Christ King Church in Pirmasens in Germany - and we had to adapt and rebuild it completely to fit in St Mary's. The base section was removed and the whole thing needed to be put together again to fit into a much smaller space."
The journey of this mammoth and challenging project has not always been a smooth and happy one. There have been many hurdles to overcome in working with architects on the installation of the organ.
There has also been sadness, too. Thomas, Konrad and two other colleagues first met St Mary's director of music, Colin Baldy and his partner Kieran Sampson back in 2008. Kieron, who was manager of the Maldon Festival, died suddenly in February, 2019, aged just 38 - and the organ bears a small musical star called a Zimbelstern in memory of Kieran, to whom the project meant so much.
Then in the previous visit to Maldon in the autumn last year when the main work for the build was completed, the builders were subjected to two hate crime attacks on their van, which was covered in eggs and flour, badly keyed and had hateful messages pinned to it - because they are German.
However, the hate did not succeed. Local people rallied and donated to a fundraiser to put right the damage and show that Maldon is a good place, with a welcoming and friendly community at its heart.
Konrad says: "It was just a tiny minority and every place has a few such people."
At the time, the organ builders wrote a letter of thanks to the community and it is certain that this will not be a relationship that ends here, as there will be trips for tuning over the years to come.