Fire crews rescue horse stuck in ditch for two hours in Burnham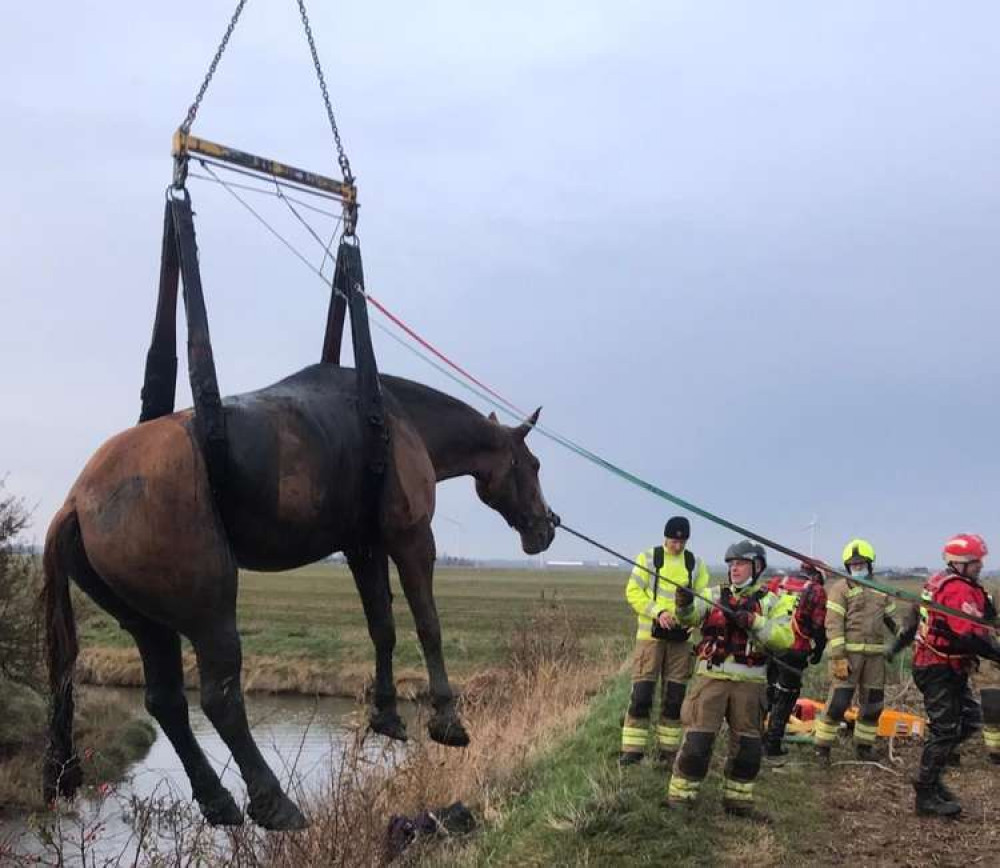 The crews lifted the trapped horse out of the ditch with a crane (Photo: Essex County Fire and Rescue Service)
Firefighters have rescued a horse after it got stuck in a ditch in Burnham for two hours.
Crews were called to Marsh Road at 1.35pm yesterday afternoon (Wednesday, 22 December) after a rider's horse became trapped as it tried to cross a dyke.
The teams worked with a vet to sedate the horse and lift it out of the ditch using a crane.
Fire crews from Burnham, Tillingham and Rochford attended the incident alongside members of the animal rescue unit from Chelmsford in two vehicles.
Syd Barrett, station manager at Essex County Fire and Rescue Service, said: "Three of the horse's legs were trapped and the silt and water was up to its stomach.
"When the animal rescue unit arrived, two firefighters got into the water and set up the lifting equipment.
"Working with a vet, who sedated the horse, crews lifted it out of the ditch.
"Despite being in the water for two hours, it was not too distressed and was able to walk away.
"I'd like to praise our firefighters, including supporting crews who worked well with the animal rescue unit.
"They all displayed excellent skills and were professional throughout."