Maldon: Beeleigh Abbey masons donate to Essex charity on a mission to support young people's mental health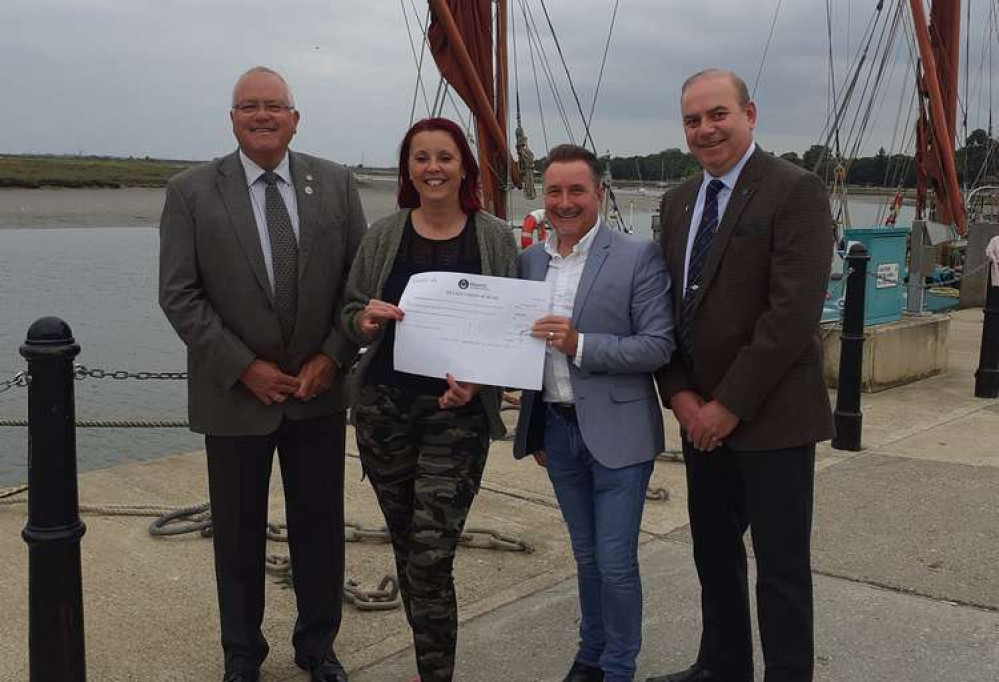 From left to right: Beeleigh Abbey Masonic Lodge Secretary Peter Richardson, Heads2Minds founder Liz Rotherham, Lodge Master Gary Clatworthy and Lodge Charity Steward Martin Harvey at The Hythe
AN Essex-based charity that's on a mission to help the younger generation with their mental health was presented with a cheque for £500 at The Hythe in Maldon on Wednesday (1 September).
Beeleigh Abbey Masonic Lodge made the generous donation to Heads2minds - a charity which is promoting early intervention when young people experience mental health problems to help reduce the numbers of people taking their own lives.
Heads2Minds founder and mental health specialist, Liz Rotherham, told Maldon Nub News: "The charity was created through my passion to help people with their mental health and wellbeing.
"Early intervention is crucial and I am a firm believer that if we reach out to the younger generation we could potentially stop a mental health condition manifesting into something more or triggering in adult life.
"Heads2minds offers holistic therapies, coaching, mentoring and wellbeing training along with working with other charities within the same values and support in order to make a difference.
"Working together and creating a ripple effect could fundamentally have a positive impact on our future generation and subsequently make the world a happier place."
To find out more about the charity and its work you can visit the Heaads2Minds website using the link here.
-This was the second charity donation made by Beeleigh Abbey Masonic Lodge in recent days, as £250 was presented to the Royal Life Saving Essex Branch in August. The gift will be used to support the charity's Open Water training courses at Mersea Island for the young people of the county.