Maldon choir invites residents to find their voice among its members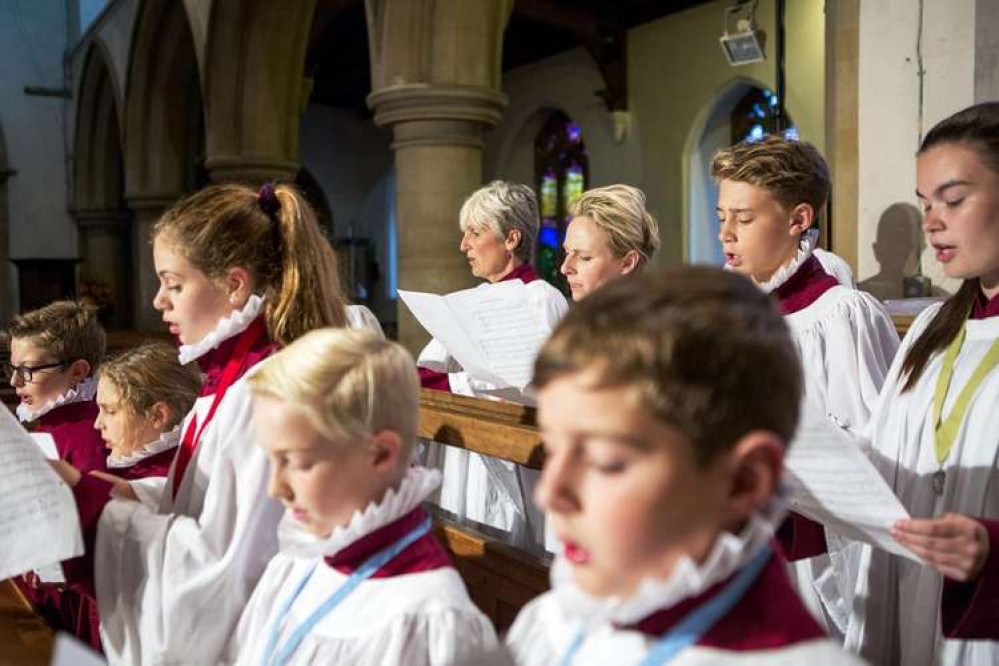 St Mary's choir in action
A Maldon choir is offering residents the opportunity to spend a morning singing with its members next weekend.
St Mary's Choir is welcoming children and adults alike to the event on Saturday 16 October, which will be held at St Mary's Church.
Colin Baldy, director of music at the church, hopes the event will enable residents to "experience the wellbeing effects of singing and to make great music at the same time".
He added: "St Mary's Choir has an enviable reputation and has sung all over the world, as well as singing every week here in Maldon."
Music plays a central role in the life of the much-loved church, which overlooks Hythe Quay.
Its mixed choir of adults and children leads worship at the church every Sunday.
During next Saturday's session with the choir, there will be games for the children - including Lego - alongside sessions on finding your voice and on getting to know Fauré's Requiem.
There will also be an introduction to the church's wonderful new pipe organ, which arrived from Germany in June - it was manufactured by Klais Orgelbau, one of the most respected church organ companies in the world.
Refreshments will be provided and the entire event is free, though booking is essential.
The event will run from 10.30am to 1pm on Saturday 16 October at St Mary's Church, which can be found on Church Street.
To book, email [email protected] or call 01621 856526.
To find out more about the church, you can visit its website via the link here.