Maldon's Steam Tug Brent launches art competition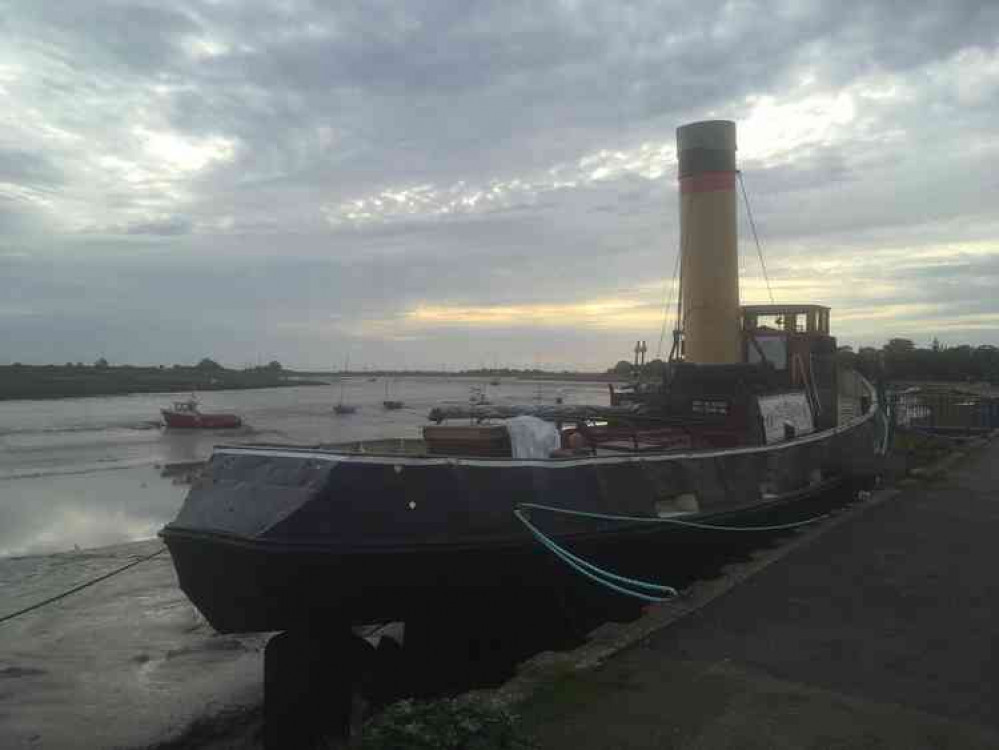 Steam Tug Brent at Hythe Quay, Maldon
ARTISTS young and old are being invited to get creative to celebrate the 75th anniversary of Maldon's veteran Steam Tug Brent.
The famous boat, moored at the side of Hythe Quay closest to Promenade Park, is instantly recognisable by her tall funnel. Steam Tug Brent was the last working steam tug in the country.
Launched on 5 November, 1945, Brent was designed as an Admiralty tug, but as the war had ended by the time she was finished, she saw service instead with the Port of London Authority.
She towed lighters and barges in the Royal Docks. Sold for scrap in 1970, Brent was bought for preservation in Maldon and her distinctive outline has featured in countless photographs and paintings over the last 50 years.
In 2011 the Steam Tug Brent Trust took over ownership, and they aim to restore her to operating condition, with a working boiler and steam engine.
The Trust normally runs open days where the public can go into the wheelhouse, accommodation and engine room, but these have had to be cancelled this year because of the Covid-19 restrictions. Instead the public is challenged to participate in the 2020 Brent Art Activity, with small prizes offered for the best three creations in each age group – under-sevens, seven to 11, 11 to 16 and adult.
Any materials – paper, cardboard, fabric, wood – can be used, providing no more than £10 has been spent on them and size does not exceed 40cm in each direction.
Entries will be exhibited on shore close to Brent's berth on 5 November and donated items may be sold to raise funds for the restoration project. For more information, visit the Facebook page Steam Tug Brent of 1945 or email Steam Tug Brent here or pick up a leaflet at Hythe Quay.