New minister for Maldon, Burnham and Southminster churches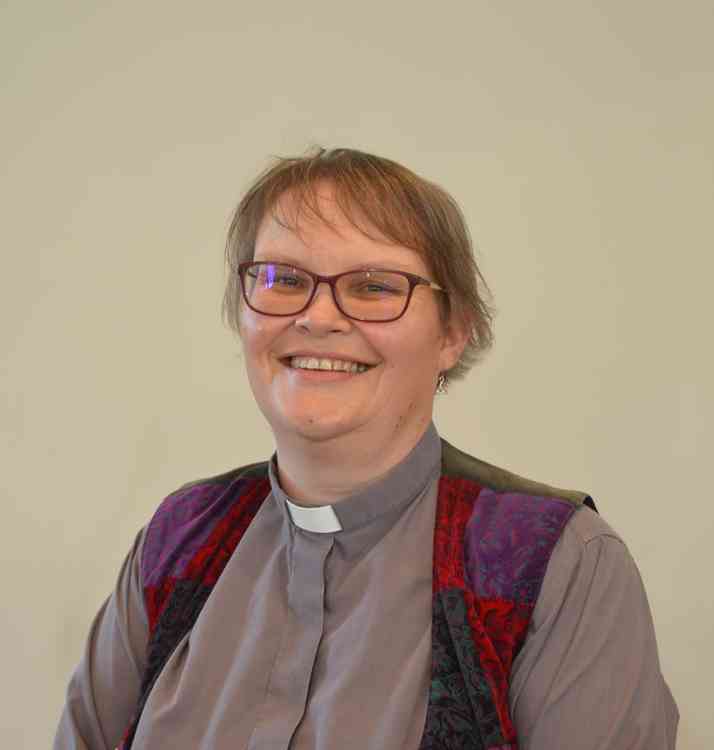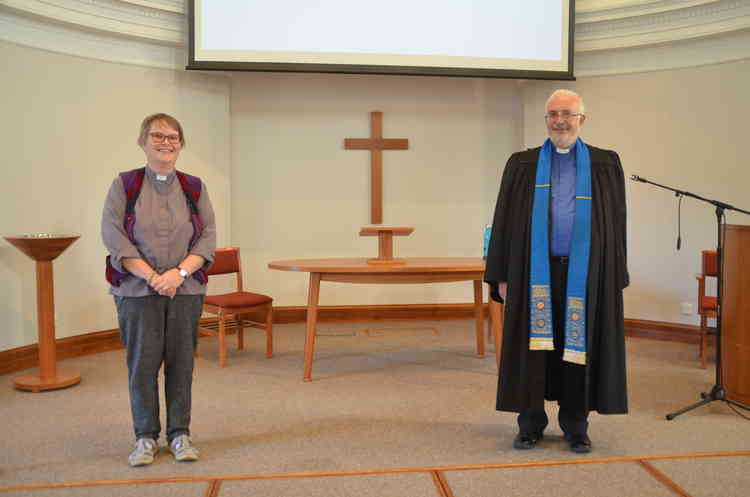 Rev Anne Sanderson with Rev Paul Whittle, Moderator of the Eastern Synod of the URC, at the service on Saturday.
MEMBERS of a Maldon church congregation welcomed a new minister at the weekend – with many of them joining the special service online.
The Rev Anne Sardeson was formally welcomed in the service at Maldon United Reformed Church (URC) on Market Hill on Saturday (5 September).
Rev Anne, 54, moved into the Manse in Burnham a few weeks ago with her partner Lesley and daughter Rebekah to take up her new post as Minister of the United Reformed Churches of Maldon, Burnham and Southminster. It is the first time that the three churches are joining together.
Although the service was held in the church, most of the congregation had to join on Zoom because of the need for social distancing. This will also make Anne's new role more challenging to begin with.
Rev Anne said: " Physically meeting up with people would normally be a starting point in any ministry, and that is going to be hard."
"We're all learning more and more about meeting and worshipping and caring in a socially distanced world,
so while this will be a challenge, it is one I share with everyone, so we'll enjoy learning together."
The new minister was ordained in 1985 and has been a training officer for the North Thames URC for the past decade and before that served as a minister in various parts of the capital, including East Ham and Walthamstow.
Rev Anne is already enjoying the new rural location.
She said: "I've always been very drawn to water, boats and the coast. I love the sounds,
the smells and the air. The edge of the land has always fascinated me, so this is an extra excitement." Ministering to three churches spread across a rural area will be quite different from being in the East End of London, but
Anne, who was brought up in Lincolnshire, is looking forward to the contrast.
She said: "This isn't London - not least the roads and the traffic - but there are a lot of people with links to London, so there's a familiarity as well. I'm particularly looking forward to
being closely connected with just three churches and getting to know these local communities really well."
New maldon Jobs Section Launched!!
Vacancies updated hourly!!
Click here: maldon jobs