Radio Caroline to broadcast the Queens's Christmas message after a 56-year wait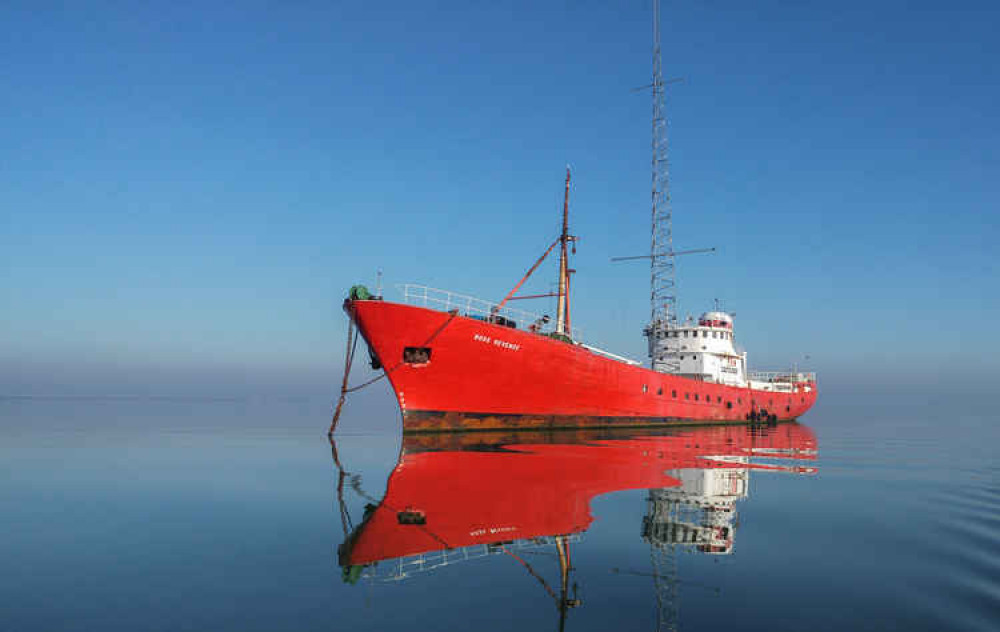 Radio Caroline's former pirate radio ship Ross Revenge, moored on the River Blackwater in Maldon district and still broadcasting today Photo: Colm O'Laoi
Radio Caroline will be broadcasting the Queen's Christmas Message on Christmas Day this year - 56 years after being turned down for being an unauthorised broadcaster.
On 1 December 1964, David Block, publicity officer for the then pirate radio station, contacted the BBC to request a copy of the Queen's Christmas message. He was told that, despite Caroline having more than 12 million listeners, his request could not be entertained because Caroline was a pirate radio station, and to come back 'if and when' he could provide 'evidence of credentials as representative of an authorised broadcaster'.
Radio Caroline has been an authorised broadcaster since 22nd December 2017, when the station took over and returned to use the abandoned BBC World Service transmission facilities at Orfordness on the Suffolk coast.
Radio Caroline again applied for permission to broadcast the Queen's Christmas message this year and this time approval was granted. Welcoming the news, Radio Caroline station manager Peter Moore said: "Fifty-six years is a long wait, but we are very pleased to now be able to transmit the Queen's Christmas Message. This will be heard on 648 AM in the South East, on DAB in various towns and cities and globally via the Internet, where we have time shifted the message for East and West Coast US." Radio Caroline broadcasts from land-based studios on 648 AM, on DAB and around the world online. You can find a link
here.
One weekend each month presenters broadcast from Caroline's former pirate radio ship Ross Revenge, moored on the River Blackwater in Essex.
New maldon Jobs Section Launched!!
Vacancies updated hourly!!
Click here: maldon jobs