Maldon Pantomime Read-Through
---
West Maldon Community Centre, CM9 6YH
UNTIL Monday 11th July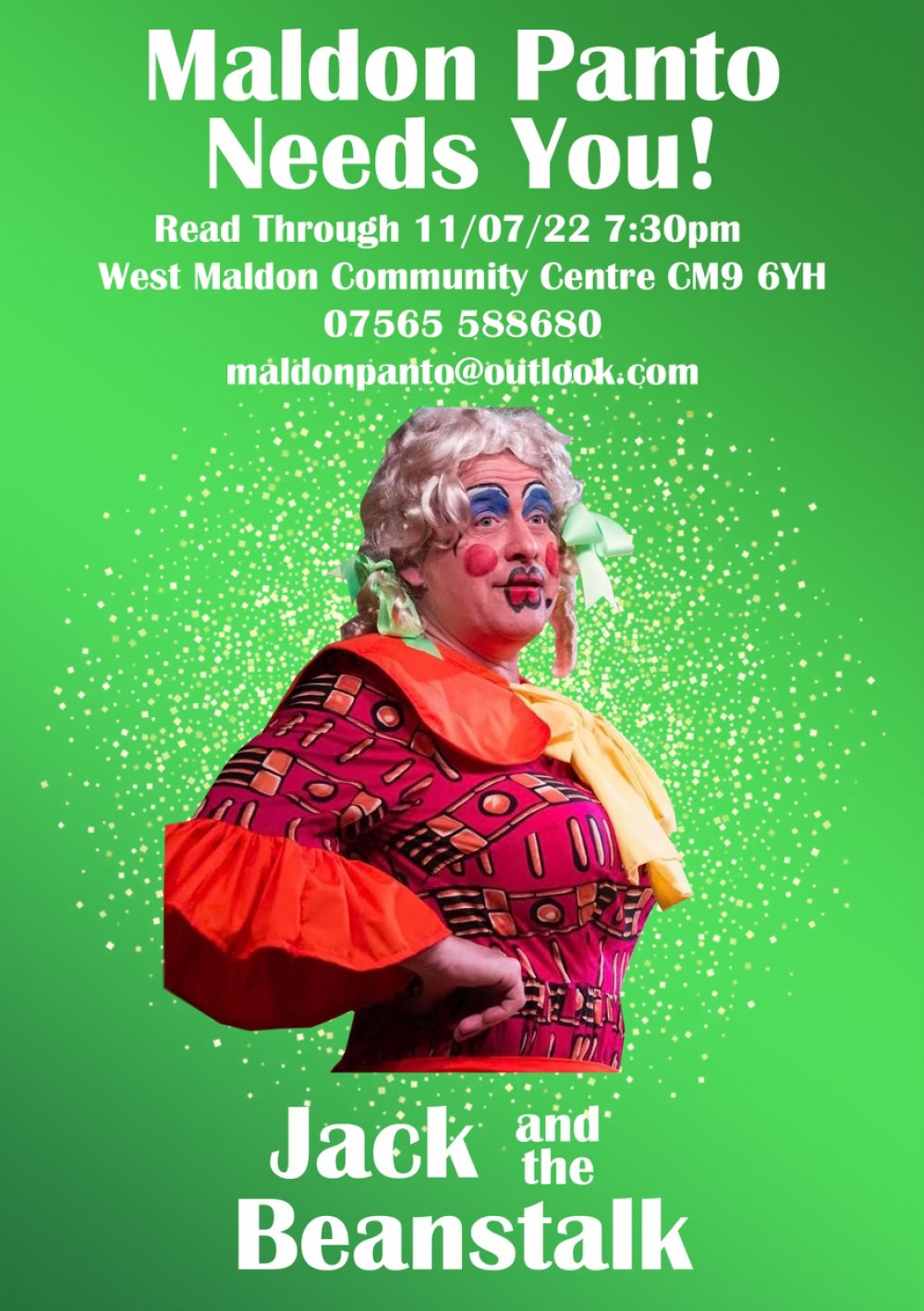 Have you ever fancied doing something different through those long winter months? "Oh yes you have!"
Maldon Pantomime Society are on the look-out for people to tread the boards, (oh yes they are!) along with backstage crew, plus costume and props people.
This is a great opportunity to get involved with a wonderful annual tradition and also a chance to meet new friends and have a blooming good laugh. Join us for a no-obligation read-through of the script on Monday 11 July at 7.30pm.
For more information on how to take part, contact Ian via email or call 07565 588 680.
Visit the Maldon Pantomime Society's website to learn more about the organisation.
Add your Maldon event for FREE here!
Nub It