Ambulance service in special measures after inspectors report culture of bullying and failure to safeguard patients and staff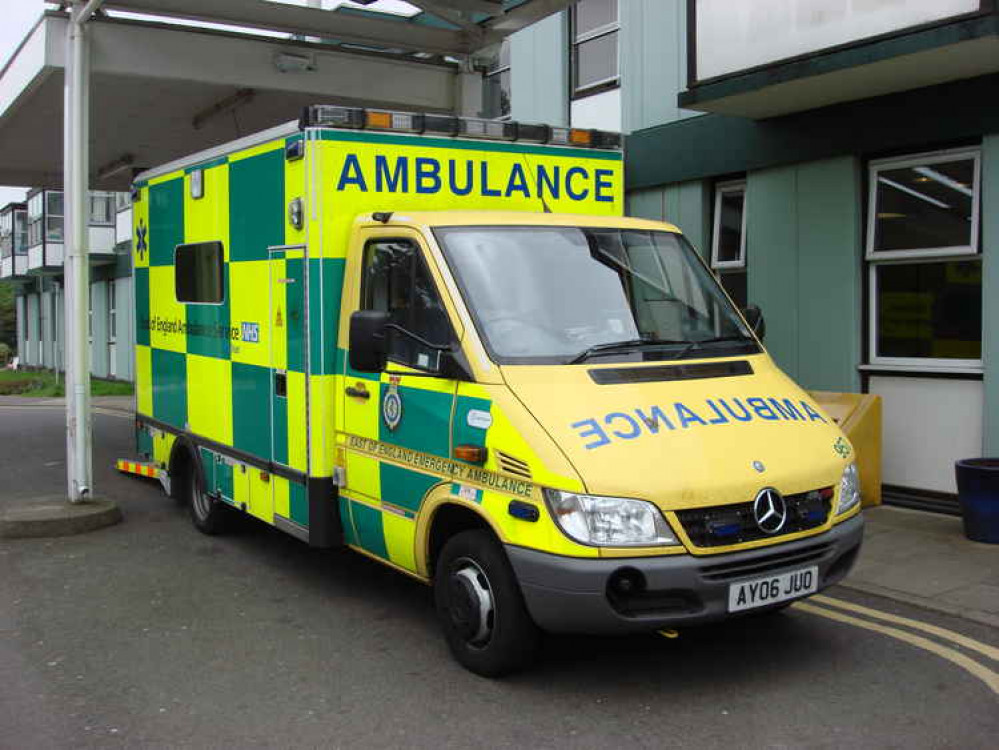 The East of England Ambulance Service has been placed in special measures
A DAMNING report on the ambulance service covering Maldon reveals "poor leadership" that has led to failures to protect staff and patients from potential sexual abuse and fostered an internal culture of bullying and harassment.
The trust has been found to have failed to meet 12 aspects of its legal obligations in the shocking Care and Quality Commission (CQC) report published yesterday (Wednesday, 30 September).
The Chief Inspector of Hospitals has recommended that the East of England Ambulance Service NHS Trust (EEAST) should be placed in special measures.
If it were not for the fact that inspectors only examined the "well-led" inspection category in their visit in June - which looks at how effective leadership is - rather than all five inspection elements, the trust would have been graded as 'inadequate' overall. As it is, the previous grading of 'requires improvement',the result of a full inspection in July 2020, stands.
The inspection that the latest report is based on was carried out between 25 June and 15 July this year after whistleblowers, including senior staff, contacted the CQC with their concerns around the safeguarding of patients and staff from sexual abuse, inappropriate behaviour and harassment.
The shocking report tells how staff were undervalued, not empowered to raise concerns and treated disrespectfully when they spoke out about problems. Inspectors concluded that some of the trust's leaders lacked adequate skills, knowledge and experience for their roles.
The trust failed to learn from sexual harassment directed towards staff in one of its workplaces, including after recommendations were made in an independent report. Leaders also failed to act decisively when staff faced allegations of predatory sexual behaviour towards patients.
Actions following the inspection and report
As a consequence of inspectors' findings, the CQC has used its enforcement powers to protect people and hold the trust to account. This includes requiring the trust to overhaul its safeguarding processes and report back to CQC about issues it must address.
CQC also referred the trust to the Equality and Human Rights Commission (EHRC) due to a potential breach of the Equality Act 2010.
Following the inspection, England's chief inspector of hospitals recommended that the trust enters special measures. This means it will be inspected again in line with CQC's regulatory processes. If insufficient improvement has been made at that stage, CQC will use its enforcement powers further.
NHS England and NHS Improvement have already begun to put a package of support measures in place to help the trust.
Ted Baker, England's chief inspector of hospitals, said:
"Some leaders adopted a combative approach which deterred staff from speaking out, including on serious issues such as safeguarding and abuse. This fuelled a negative culture, where bullying was normalised, and put patient and staff safety at risk.
"Following the inspection, we reported our findings to the trust so its leaders know what they must address.
"We continue to monitor the trust closely. We will return to inspect it, to determine whether improvements have been made."
In a statement, a spokesperson for EEAST, said: "Today's CQC report is clear that the trust has not addressed some long-standing concerns around culture, leadership and governance.
The Trusts's executive team absolutely recognise the seriousness of the concerns raised and have set out to improve the organisation's culture, strengthen safeguarding and tackle inappropriate behaviour as urgent priorities.
The East of England Ambulance Service responds
Chair of EEAST, Nicola Scrivings, said: "Today's report calls out where we need to improve and we will now do everything possible, as fast as possible, to make the improvements required. "We are working closely with the CQC, NHS colleagues and other partners to take action right now to address these concerns and put this right for the long-term. "The trust aims to provide outstanding quality of care and performance for patients and be an exceptional place to work, volunteer and learn. In a message to staff today, the executive team has again reinforced its commitment to listen to and support anyone who raises concerns. "It is clear from the CQC staff survey that the majority of staff at the Trust are proud to work for EEAST. The role of the leaders is to make sure every member of the team feels that pride, with the support and culture they deserve."