Barclays to close Maldon branch: locals have their say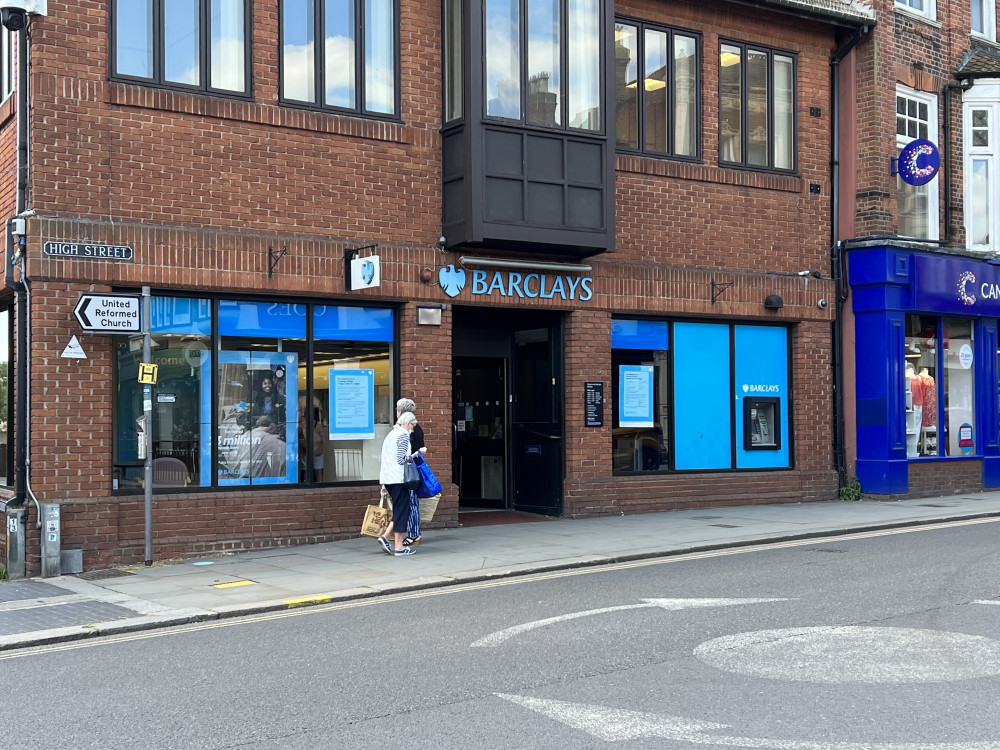 Barclays is due to close its branch in Maldon High Street on August 5 (Photo: Ben Shahrabi)
Barclays has announced that its branch in Maldon High St will close on August 5, due to customers 'banking differently'.
In a booklet, the bank set out its reasons for closing the branch. It said 82% of customers who use the branch also do their banking online and by telephone, and 'only 107 customers' use it exclusively.
The news has been met with disappointment on social media, with users of the bank expressing their frustration.
Chris Brewer said: "What happens to the 18% of people who for many reasons are unable to do it online? [Those who are] disabled, older, and mentally unable to understand the modern world. As I remember, my own parents were unable to cope with changing times."
"There has to be a way to support the less able.
"Just think, if we're lucky enough, we all get older and will struggle with the new times."
"If we're lucky enough, we all get older and will struggle with the new times."
Another resident commented: "I like banking in person but Barclays cut their hours back so much it's impossible if you work.
"I've just had to sign up for internet banking. Plus, I have old relatives without internet access and don't drive.
"[It's] going to cause loads of problems."
One user pointed out: "Just shows how times, and our habits, have changed – more coffee shops than banks in Maldon!"
The closure means the nearest Barclays branch will be in South Woodham Ferrers, over nine miles away, although customers will still be able to use Halifax and Santander's cash machines in Maldon High Street.
In the booklet, Barclays explains: "Before we make the decision to close any branch, we think carefully about how it has been used so far.
"We consider how many customers have been visiting, what kind of transactions they've been making, and all the other ways they've been choosing to bank with us. We also take into consideration the availability of other branches in the wider community."
A PDF copy of the booklet is available to read or download here.