Brave stroke victim and family tell of struggle in new campaign: "When the words away went'
A SOUTH Essex man and his family appear in a new documentary that will be streaming on Channel 4 today (Friday, 26 May) focussing on the issue of aphasia, which is a speech condition many stroke survivors live with after their stroke.
Steve Smith features in the documentary with his family and partner Vicky which focuses on his fight against the condition and his recovery, including his emotional efforts to be able to say his wedding vows.
Steve, from South Ockendon in Thurrock, is featured in our attached video. a longer trailer can be viewed below;
New research from the Stroke Association charity reveals a huge lack of public awareness and knowledge of aphasia - almost half of people in the East of England have never heard of it, despite 350,000 people living with the condition in the UK
And of those people in the East of England who have heard of aphasia, almost two thirds (63%) are unclear as to what it is.
To address this and raise awareness of aphasia, the charity has produced a documentary 'When the Words Away Went' launching today on stroke.org.uk and streaming on Channel 4
Aphasia is a language and communication disorder - with stroke being the biggest cause1. The condition often has a profound effect on someone's ability to speak, read, write and/or use numbers. There are 1.3 million stroke survivors living in the UK, and over a third (40%) will experience aphasia after their stroke.
'When the Words Away Went', is an evocatively-named documentary about three stroke survivors living with aphasia embarking on their journey to find their voice and rebuild their lives.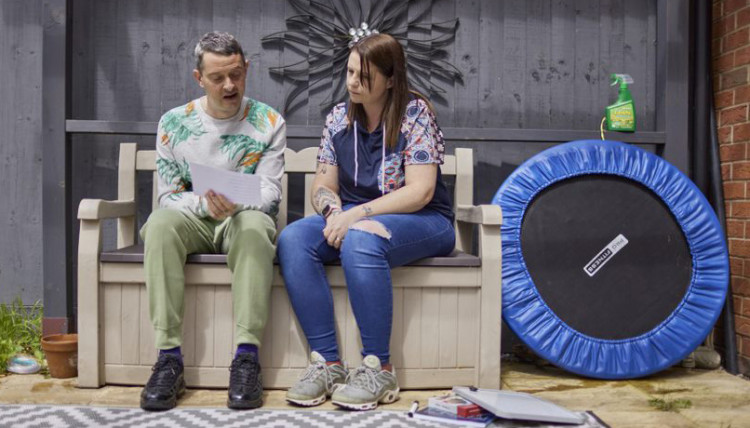 The documentary aims to equip people with the knowledge, understanding and confidence to support those living with aphasia.
While aphasia does not affect intelligence, a majority of people think being able to speak or communicate well is a sign of intellect, which can create huge barriers for those with aphasia. In fact, a fifth of adults (20%) in the East of England also admit that, if they met someone who had problems communicating, they would assume that person had a learning difficulty.
Juliet Bouverie OBE, Chief Executive of the Stroke Association said: "Aphasia is very common, affecting over a third of stroke survivors, so it's disheartening to see such low awareness and knowledge of aphasia amongst the general public.
"Most of us can't imagine living with aphasia, but it makes everyday tasks like getting on the bus or talking to a friend daunting, made worse by misconceptions that people with aphasia lack intelligence. This can often lead to anxiety and depression, feeling excluded from society and difficulties with personal relationships.
"We want to encourage everyone to watch our new documentary 'When the Words Away Went', featuring stories from three inspiring stroke survivors impacted by aphasia, so the public can better understand the condition and become an ally to those affected. Together we can help make the lives of those living with aphasia a little bit easier."
The research also highlights other common misconceptions around aphasia including, a fifth (20%) of people in the East of England believing that aphasia only affects someone's ability to talk and over one in ten (15%) people in the East of England mistakenly thinking that aphasia can't improve.
Juliet adds: "The Stroke Association is here for everyone affected by aphasia, providing support and an important reminder that there is hope. Aphasia can and does improve, and with the right help people with aphasia can live normal lives."
To find out more about aphasia and how you can support those affected, visit https://www.stroke.org.uk/aphasia.