Maldon District Council to spend up to £150k sorting out 'health and safety hazard' at Splash Park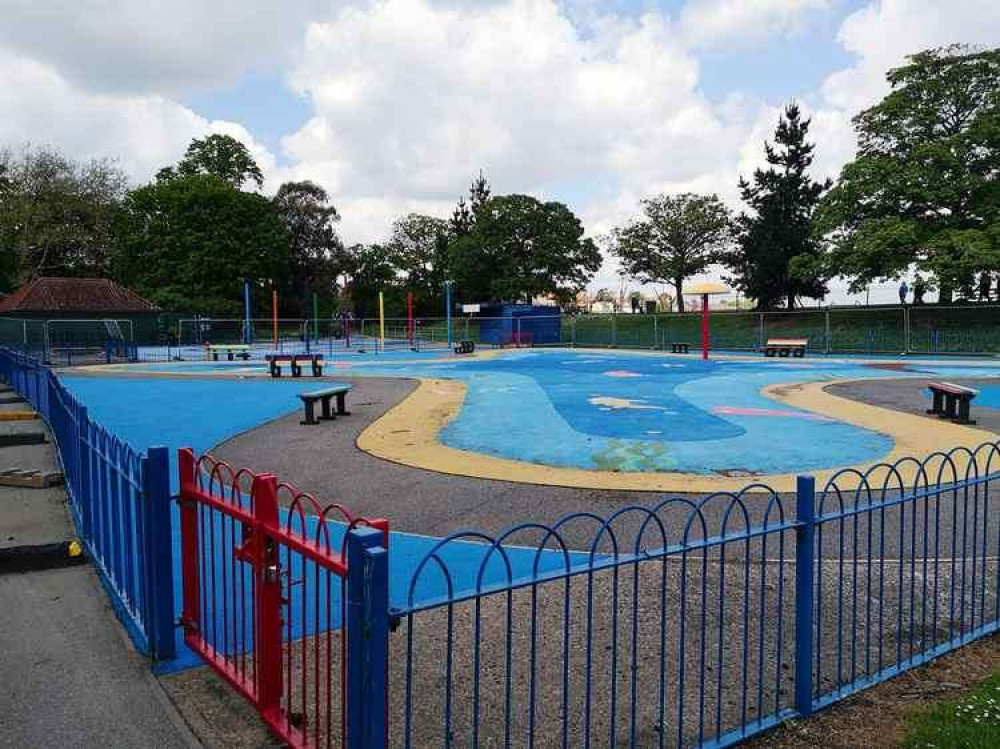 Recent inspections of Maldon Splash Park's surface raised health and safety concerns
Councillors have approved spending a six-figure sum on carrying out works at Maldon Splash Park to allow the popular attraction to reopen to visitors.
Members of Maldon District Council's strategy and resources committee agreed last night (Thursday, 6 January) to allow up to £150,000 to be spent on replacing the surface of the splash park, which opened in 2006 in Promenade Park, and to carry out electrical works.
Sue Green, customer service manager at the council, said: "The bottom line is that without resurfacing the splash park it is a health and safety hazard - we wouldn't be able to reopen it for next year."
Although repairs were carried out on the park's surface last year, it has continued to deteriorate.
Miss Green said: "We have had a consultant review the surface of the splash park and he has concluded that it is unrealistic to be able to repair it any further and it does need to be resurfaced in full."
£140,000 has been allocated to carry out the resurfacing, alongside £10,000 for the electrical works.
In a report, Chris Leslie, director of resources at the council, said: "Without the investment in a new surface the splash park will be unable to operate during 2022/23 and would remain closed indefinitely.
He said recent inspections had "highlighted the poor condition of the surface and identified the health and safety risk of both trip hazards as well as the risk of encouraging bacterial growth".
He added: "The facility has been well-maintained, and repairs have been undertaken to maximise its use, but due to the age of the facility it has reached a point where the whole surface of the splash park would need to be replaced.
"The lifespan of a surface of this type would generally be 10 years so it has lasted one and a half times as long as would normally be expected."
Miss Green told councillors the charging policy at the splash park would be reviewed as part of its reopening because it "runs at about break-even point each year, but going forward we have highlighted some further opportunities to try and improve cash flow".
This would affect who has to pay to enter the splash park.
Adults can currently enter the splash park for free with a child aged under 16, but Miss Green said the council may introduce "a lower age bracket where we would allow adults to come in and not pay".
Approving the allocated budget of £150,000 for the works, councillors agreed on the importance of the splash park to the district.
Councillor Penny Channer said: "The splash park, as we know, is a great tourist attraction.
"It's iconic, it's a great asset - people come from further than Suffolk because they've got nothing like it."
The works are set to begin in the spring.