Maldon District Councillors defer decision on warehouse application over noise concerns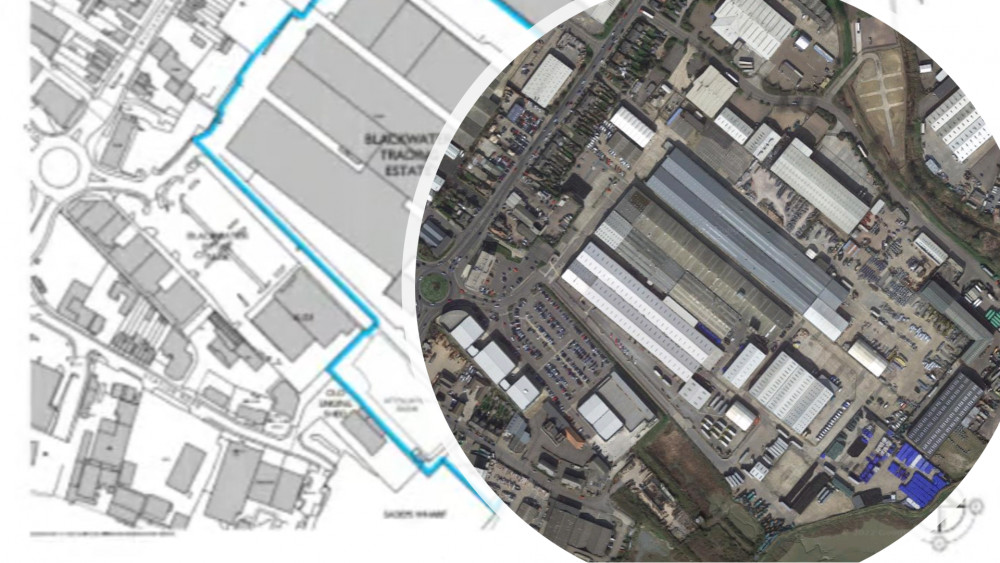 Councillor Michael Edwards warned the sound omitted from the site was 'horrendous' (Images: Google and Maldon District Council)
Concerns over potential noise disturbance to residents living near Blackwater Trading Estate forced Maldon District Council's Central Area Planning Committee to defer their decision on an application, last night.
Aquila EHS Ltd put forward an application to construct four warehouses in a trading estate off The Causeway.
However, councillors were forced to consider whether an acoustic barrier would be needed to protect nearby residents from noise. Concerns were raised over how noise from the site would affect those living just 200 metres away, on the other side of Heybridge Creek.
Councillor Michael Edwards warned the sound emitted by the site was 'horrendous' and noted that one neighbouring company used an acoustic barrier to prevent noise from its warehouse reaching homes close by.
Councillor Flo Shaughnessy said: "It is essential that we get this right, now. It's essential that we get the sound barrier that is needed, to protect the people across Heybridge Creek."
The application has previously been amended to create a 20-metre gap for the Environment Agency to access the site to do improvement works along the flood defences, which will be required in the future. This has resulted in the floor space of the overall site being reduced by 1000 square metres, to 10,500 square metres.
Along with this, a condition has been imposed so that the site is active from 7am until 11pm, instead of being operational 24 hours a day.
However, councillors were still uneasy about the situation.
Councillor Anne Beale said: "I can guarantee if they're working until 11 o'clock at night, our residents are going to be kicking off merry hell."
Councillor Kevin Lagan said the noise would "definitely have a detrimental impact on people's health and wellbeing".
Case Officer Hannah Tastsoglou said she and her colleagues "didn't see any reason" to impose an acoustic barrier but would recommend it if it was necessary to make the development acceptable.
Ms Tastsoglou's colleague Michael warned it would be "very difficult" and "couldn't be a matter that we could reasonably apply and defend".
Cllr Lagan responded: "Because it's difficult doesn't mean that we shouldn't do it, because we're talking about the impact on people's lives.
"I have grave concerns about it as it stands, so I would very much support deferring and looking at what we can do to protect people in Battle Rise and those areas."
All councillors agreed to defer their decision to allow time to consider whether the provision of an acoustic barrier should be added to the application.
Councillors Paula Spenceley and Michael Edwards also spoke about the condition to include a cycle/footpath on the site.
Cllr Spenceley said: "If we're serious about climate change and sustainable transport, it's essential."
Ms Tastsoglou reassured councillors that developers would not be able to carry out 'any' works until the cycle/footpath had been implemented.
The Central Area Planning Committee will hold its next meeting at 7.30pm on Wednesday 27 July, at the Council Offices in Princes Road, Maldon.