Maldon District: £200-worth of stock wasted by vandals in 'big blow' to Purleigh Community Shop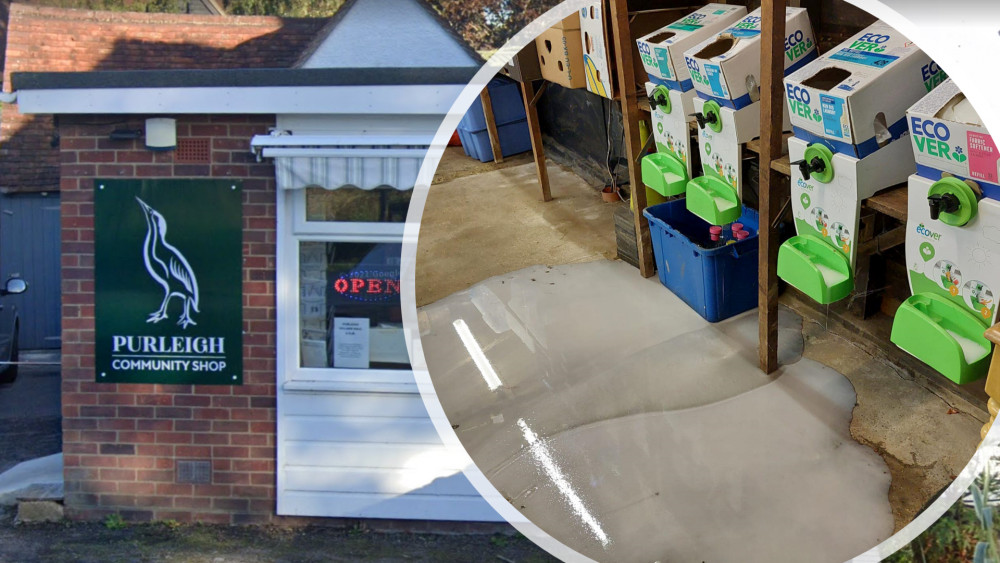 The community-run business relies on local residents and customers. (Photos: Purleigh Community Shop and Google)
A community shop in the Maldon District is appealing for help to find the vandals who destroyed £200 worth of stock last Tuesday (January 24).
The Management Committee at the Purleigh Community Shop described the wastage as "a big blow" to its finances, as the small business will struggle to recoup the loss.
At 4pm, a volunteer working at the Purleigh Community Shop stepped out to the storage shed, where supplies are kept. They did not notice anything 'out of the ordinary' until they locked up an hour and a half later.
Upon returning to the shed, the volunteer found that all four Ecover laundry product refill taps had been opened and left to drain.
The incident has impacted the organisation's level of trust, as it reconsiders how accessible the area should be to the general public.
The shop's Management Committee is currently reviewing CCTV of customers during the intervening period, in the hope it can narrow down some witnesses.
Jess Cox, Chairperson of the Management Committee, told Nub News: "This is a quiet time of day for the shop, so we would only have had a few customers between 4pm and closing at 5.30pm.
"Unfortunately we don't have external CCTV, but this is something that we will be considering going forward."
A spokesperson for the shop added: "We are incredibly disappointed to have our stock wasted like this.
"We provide a lot of our services at minimal profit and cannot afford to lose hundreds of pounds worth of stock in this way.
"There must be someone who was either within the vicinity of the shop, or knows someone who was, who may have witnessed this happen."
Residents with any relevant information about the incident are urged to contact the Purleigh Community Shop on Facebook or call 01621 829 600.
Currently, the incident has not been reported to the police.
Read more