Maldon District: New brewery shop and bar in Tollesbury, The Limes Guest House 'planning breaches' refused, Goldhanger B&B refused, and 6 more planning applications near you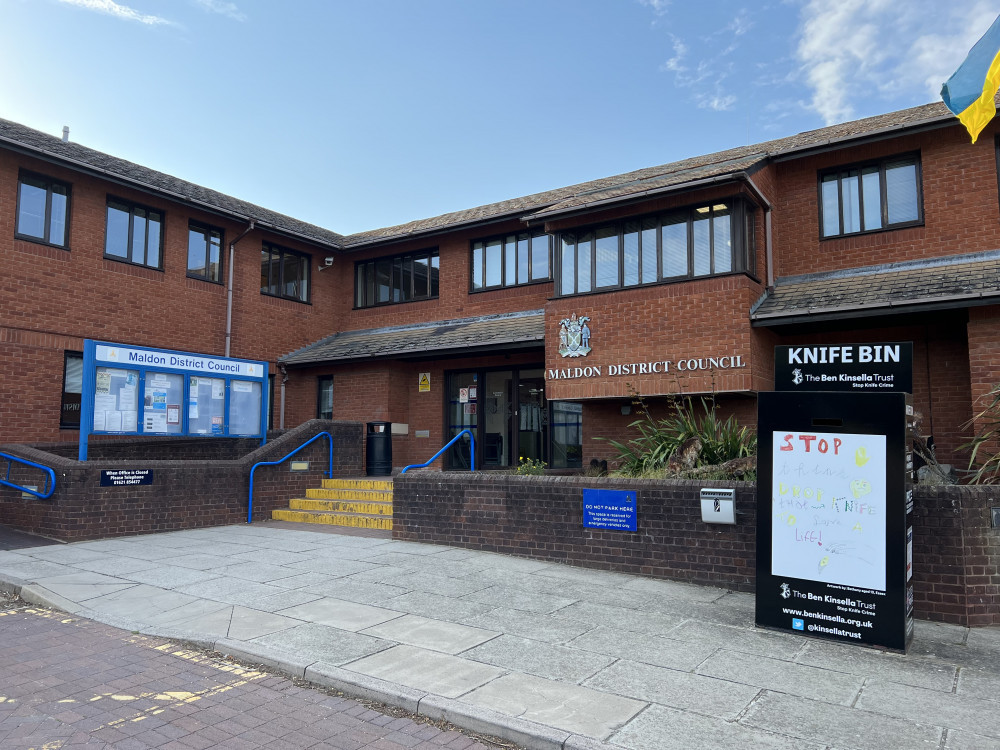 Take a look at this week's key planning applications in the Maldon District, received or decided on by the Council. (Photo: Ben Shahrabi)
See below for this week's key planning applications in the Maldon District, received or decided on by the Council.
Applications received
An application for three new dwellings, and landscaped proposals.
Datum Attitude Brewing Co. (DA): Change of use from class E(c)(ii) to Sui Generis with minor internal alterations, 10 off-street parking spaces for customers and 2 staff parking spaces.
"With an increased product demand and growing consumer interest, DA would like to open a small tap room and brewery shop at the proposed location to expand the business and to allow their local customers to enjoy DA beers fresh from the brewery."
An application for the erection of a timber pre-fabricated single storey granny annexe for ancillary residential use associated with the dwelling.
Applications approved
Variation of condition 3 (approved drawings) & removal of conditions 4 (Construction Method Statement), 8 (soft landscaping details) and 9 (hard surfacing details) on planning permission 17/01106/FUL (allowed on appeal APP/X1545/W/18/3204562) ( Proposed development of an energy storage system for a temporary period of 20 years from the date of first import/export of electricity comprising a battery compound with battery storage and ancillary equipment, two electricity compounds with ancillary equipment, fencing, access track, underground cabling and other associated works and infrastructure including hedgerow and tree planting.)
New external canopy over existing Click and Collect parking bays.
Re-submission of Planning Application (Approved 1/3/2016) HOUSE/MAL/15/01297: Two storey & single storey rear extension, addition of window to flank elevation at first floor level.
Applications refused
Retrospective application for regularisation of existing buildings and site for planning breaches:
Four CCTV cameras
10 external lights to main buildings
One external CCTV screen with box surround
Two aircon units and timber fence surround
Creation of a fenced bin enclosure
Relocation of external timber outbuilding and use as an office with external lighting attached
External fencing surrounding office with timber decking entrance
Installation of a timber shed behind existing annex (used for refrigerator/store)
External lighting to annex building
Pergola fixed to neighbours' dividing boundary wall and outbuilding
Internal front bedroom used for walk-in refrigerator
Use of office as a bedroom
Internally-run air conditioning pipes
Installation of an axial flow fan plate
Two commercial kitchen flues
Removal of an internal kitchen wall
Reason for refusal:
It is considered the retrospective works, by reason of their location and design do harm the heritage asset of the listed building as well as the character and appearance of the conservation area, contrary to Policies D1, D3 and H4 of the Local Development Plan and the National Planning Policy Framework.
Proposed new warehouse building.
Reasons for refusal:
It has not been demonstrated that the development would not restrict the Environment Agency's ability to maintain the neighbouring flood defence or that sufficient compensatory storage in the event of a fluvial flooding event would be available. As a result, the Local Planning Authority is not satisfied that the development would not prejudice the future maintenance of the flood defence and/or increase the risk of flooding elsewhere, contrary to Policies D5 and S5 of the approved Maldon District Local Development Plan and the NPPF.
The development would not provide sufficient off-street car parking spaces, lorry parking spaces or cycle parking spaces, failing to accommodate the demand which, in turn, will potentially lead to cars and lorries parking off-site in adjoining streets causing conditions of obstruction, congestion and danger to residents and other road users, contrary to Policies T2 and D1 of the Maldon District Approved Local Development Plan.
It has not been demonstrated that the development would not have an adverse impact on the nature conservation interests of Blackwater Estuary (Mid-Essex Coast Phase 4) Special Protection Area (SPA) and Ramsar site, Essex Estuaries Special Area of Conservation (SAC) and Blackwater Estuary Site of Special Scientific Interest (SSSI), contrary to Policies S1, S5, D1, N1 and N2 of the Maldon District approved Local Development Plan and the NPPF.
Change of use of dwellinghouse (Use Class C3) to B&B (Use Class C1). Conversion of existing outbuilding to a B&B (Use Class C1).
Installation of 1.8m high fence to the East boundary of property.
Reasons for refusal:
The proposed development, by reason of the activity generated by the use of the parking space with associated noise and other disturbance, would materially adversely affect the residential amenity of occupiers of neighbouring properties thereby being contrary to Policy D1 of the adopted Local Plan.
It is considered that insufficient information has been provided as part of this application to sufficiently evidence that the provision of tourist accommodation in this location is required and as such the proposal is contrary to Policy E5 of the adopted Local Plan. Furthermore, the provision of the bed and breakfast accommodation in this location is considered to be inaccessible by sustainable modes of transport and is therefore contrary to Policy T1 of the adopted Local Plan.
Read more
New maldon Jobs Section Launched!!
Vacancies updated hourly!!
Click here: maldon jobs