Where and how to bank in Maldon High Street after Halifax closure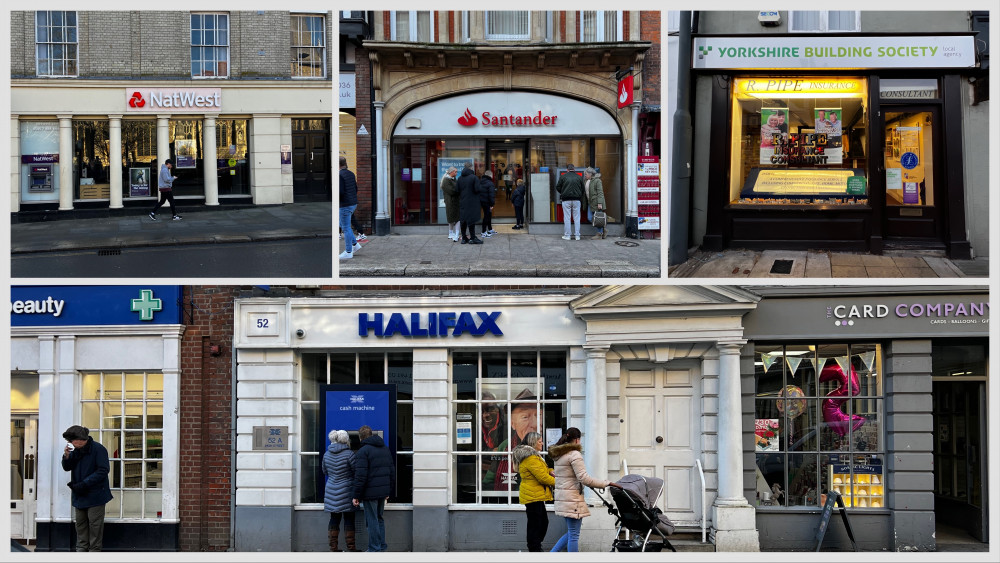 Find full details of which financial services are still available in Maldon, below. (Photos: Ben Shahrabi)
Following the announcement Halifax is closing its branch in Maldon High Street, many are concerned about where to do their banking in the town.
Halifax is set to close 17 branches throughout the country, plus another in Wales, forcing customers to either go online or change how they access essential financial services.
"Branches play an important part in our strategy but we need to have them in the right places, where they are well-used," a spokesperson for owner Lloyds Banking Group said.
The High Street branch will officially close on Monday 5 June.
But where can residents still bank locally in Maldon?
Post Office
Post Office branches can be found at the Costcutter store in Maldon High Street (9am to 5pm weekdays and 9am to 12pm on Saturdays), in Washington Road (9am to 5.30pm weekdays and 9am to 12.30pm on Saturdays), and at Bentalls Shopping Centre in Heybridge (9am to 5.30pm weekdays and 9am to 5pm on Saturdays).
The Post Office offers services including cash withdrawals, cash deposits, and cheque deposits.
Barclays Local at Maldon District Council Offices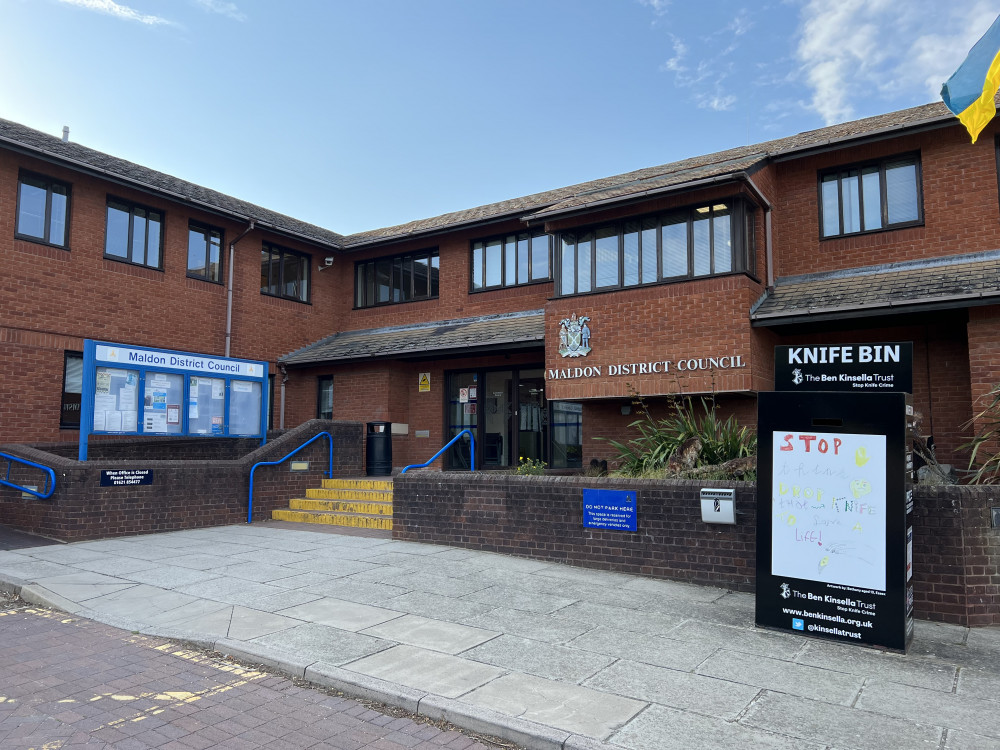 Barclays closed its High Street branch in August last year. But less than 10 minutes' walk from the High Street, in Princes Road, the Maldon District Council offices still house Barclays banking facilities.
A spokesperson for the bank told Nub News: "Barclays Local is a pop-up cashless banking site where customers can meet a colleague face-to-face for banking support, as they would in a branch and without the need to travel."
Customers can either book appointments online or call in to the site at their convenience.
The Barclays Local site is open on Wednesdays and Thursdays, from 10am until 4pm. There are no cash withdrawal facilities.
Yorkshire Building Society at R. Pipe Insurance Consultant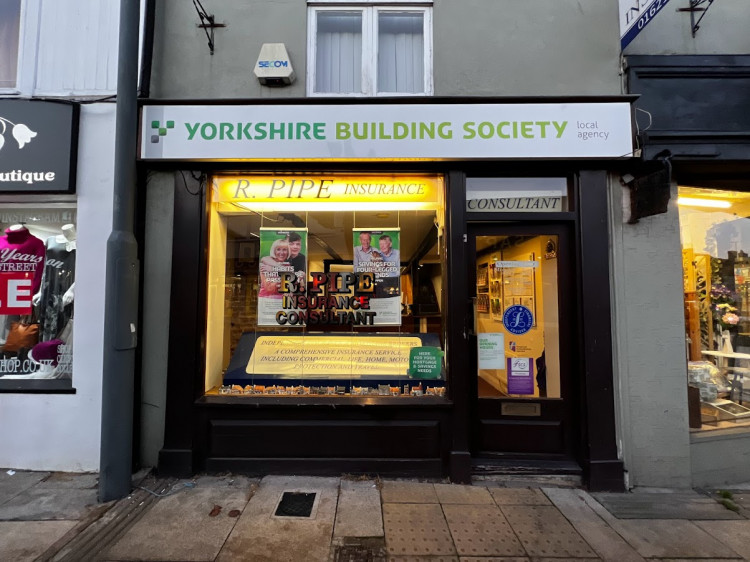 R. Pipe Insurance Consultants is a family-run independent insurance broker and financial adviser, which opened in Maldon High Street in 1977. In the 1990s, R. Pipe became an agent for Yorkshire Building Society.
They offer a variety of services, including bankbooks/passbooks, cheque deposit services, savings advice, and mortgages.
The broker is open from 9am until 5pm, Monday to Friday, and 9am to 12pm on Saturdays. It is closed on Sundays.
Santander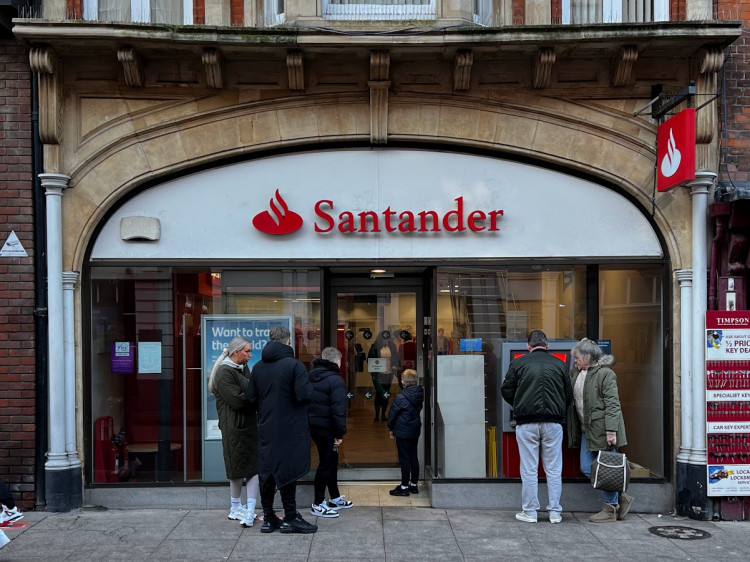 One of just two remaining High Street banks after the Halifax closure, Santander offers all the usual banking facilities required. It also has a cashpoint.
Santander is open from 9.30am until 3pm, Monday to Friday, and 9.30am until 12.30pm on Saturdays. It is closed on Sundays.
NatWest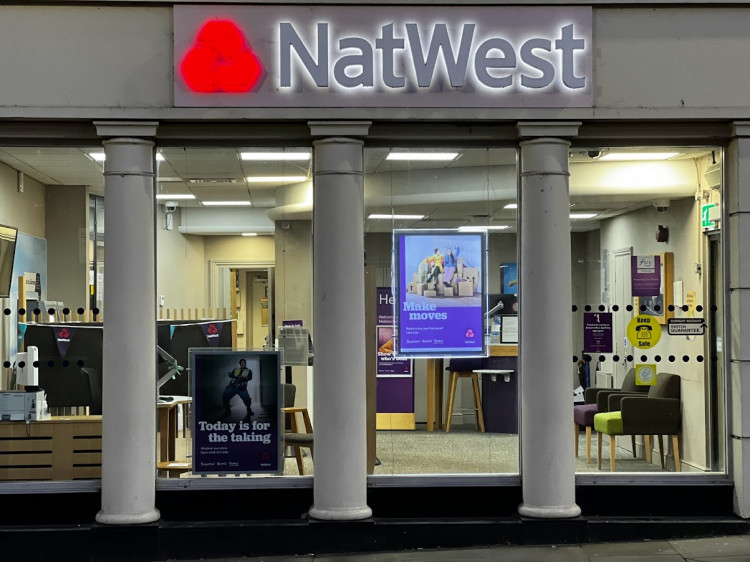 The other remaining bank, NatWest provides deposits, withdrawals, and bill-paying facilities. There is also a cash and cheque deposit machine and a cashpoint.
NatWest is open from 9.30am to 3.30pm on Monday, Tuesday, Thursday and Friday. It opens from 10am until 3.30pm on Wednesday, and is closed at the weekend.
In the last 18 months, Maldon has lost Barclays, Lloyds, and HSBC branches. What do you think about the latest bank closure in Maldon? Get in touch to let us know.
Read more
New maldon Jobs Section Launched!!
Vacancies updated hourly!!
Click here: maldon jobs