Uncle Buck's Kitchen: Indian-inspired food truck serving up an original take on street food for Maldon district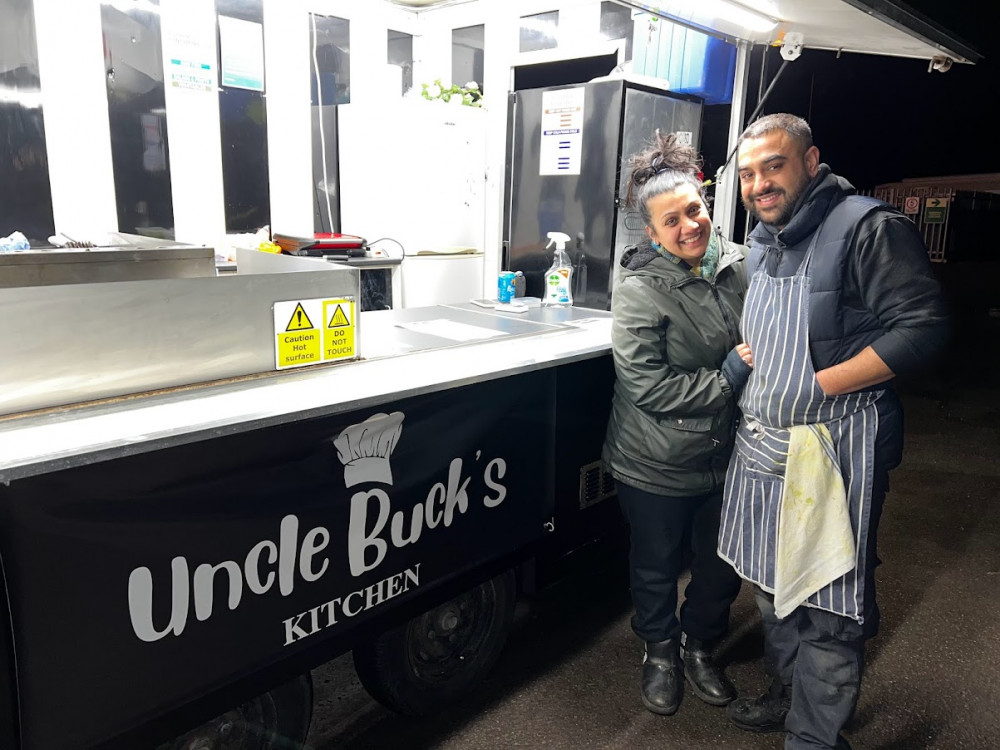 Jessika and Gurpal Mahun wanted to offer something different to the community, after moving to the Maldon district from London. (Photo: Ben Shahrabi)
A family-run street food van has opened in Southminster, offering up original recipes and an Indian twist on popular favourites.
Uncle Buck's Kitchen is based in Southminster but can also be found at Rice & Cole Boatyard in Burnham-on-Crouch, and at other locations and events in the Maldon district.
Created by a husband-and-wife duo, Gurpal and Jessika Mahun, Uncle Buck's Kitchen serves freshly cooked burgers, fries, and toasties with an original twist. The menu, which changes regularly to provide variety, also includes brownies, blondies, kebab rolls, and even 'school cake'.
"I'm taking the food I enjoy and putting an Indian twist on it."
Gurpal, a classically trained chef, says he loved the local street food when living in London and wanted to find a 'niche' after moving to the district.
He said: "I personally love eating this kind of food.
"So, I'm taking the food I enjoy and putting an Indian twist on it."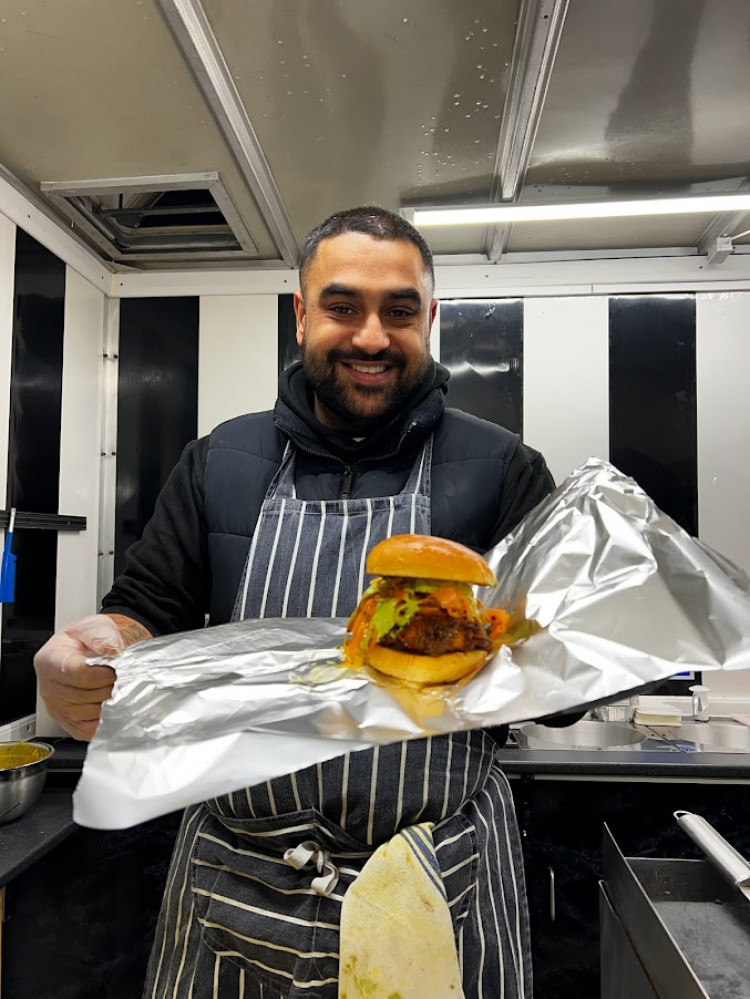 Gurpal shows off a freshly-made Cluck 'n' Buck burger. (Photo: Ben Shahrabi)
All the recipes used are Gurpal's original creations, inspired by his upbringing in an Indian family.
Jessika said: "You always look to your parents to influence your cooking."
Soft-launched in August, two weeks before Jessika gave birth to the couple's second child, Uncle Buck's reopened in September. Since then, it has become very popular with residents.
The food truck has attended two major local events so far, the Southminster fireworks display and the Mayland Christmas Market.
Jessika said: "We're focused on the customers. We want them to be happy with what they're receiving and we're always welcoming to people's preferences."
"You won't find Indian-inspired street food like this anywhere else in the district."
Gurpal added: "You won't find Indian-inspired street food like this anywhere else in the Maldon district."
All food served is made fresh on the day, as Gurpal believes the quality could suffer otherwise.
Their best-seller is the white chocolate, cardamon and pistachio blondie, created by Gurpal, which has "gone down a treat".
Uncle Buck's brownies have also proven popular. One customer told Nub News she had "never had anything like it".
Customers can order food via the Uncle Buck's Facebook page and have it delivered to their doorstep. The food truck is also listed on JustEat.
The owners will soon be offering breakfast and brunch menus, followed by a children's menu featuring Gurpal's homemade chicken nuggets, loved by their four-year-old daughter.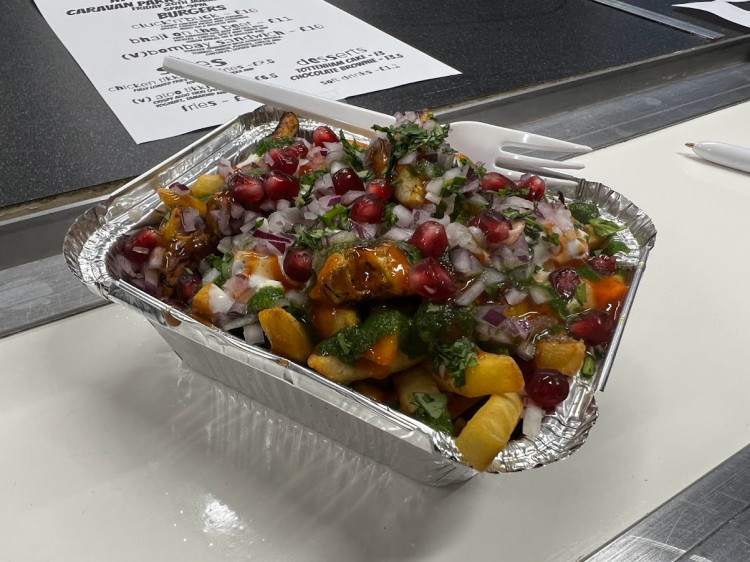 One customer said she shared her portion of Chicken Tikka Dirty Fries with two others - but they still couldn't finish it. (Photo: Ben Shahrabi)
So, what's the verdict?
The Editor went to sample some of what Uncle Buck's has to offer. Here's what he thought:
The Cluck 'n' Buck burger (£10) features crispy fried chicken thighs that would make Colonel Sanders himself blush. Topped with deliciously sweet carrot pickle and coriander mayo, it really must be tasted to be believed.
The Chicken Tikka Dirty Fries (£7.50) are an original take on 'loaded fries' – a street food favourite. They pack a flavoursome punch, topped with crunchy, chopped red onion and pomegranate to give them even more of a kick.
The enormous Bombay Sandwich (£10) is filled to the brim with spicy potato masala, tomato, pepper, and onion. It's a messy treat, sure to tantalise the taste buds.
Overall, presentation is not a strong point (nor the focus) - but who cares when you've got food as tasty as this?
Read more