Heybridge Residents Association to hold fish & chip fundraiser for Liam Taylor Legacy, providing lifesaving bleed kits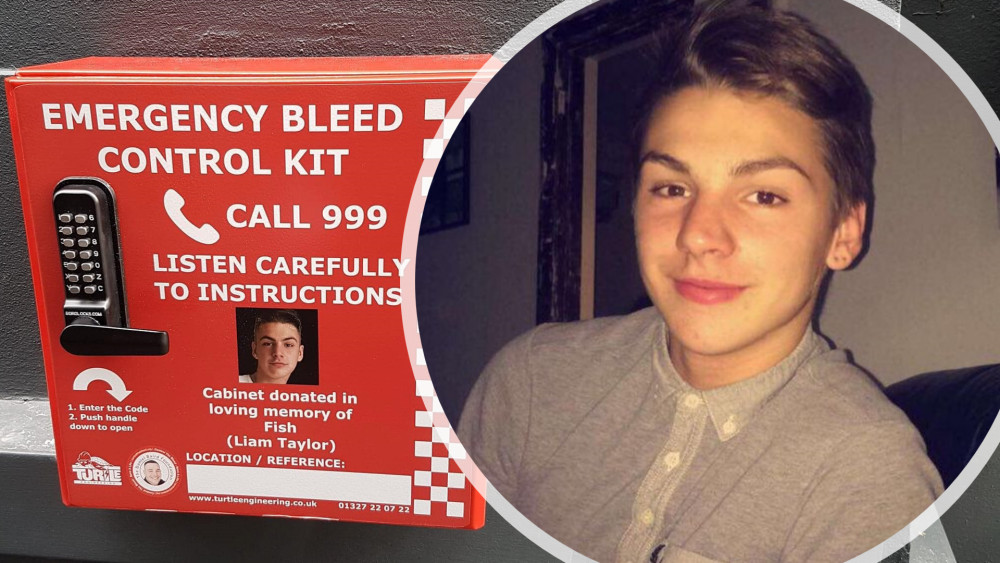 Lifesaving bleed control kits have been set up throughout Essex in memory of Liam Taylor, who was brutally stabbed aged 19. (Photos: Liam Taylor Legacy)
A fish & chip supper will be held at the Prince of Wales pub in Great Totham from 7pm on Tuesday 28 February, to raise funds for the Liam Taylor Legacy.
Organised by the Heybridge Residents Association, the fundraising evening will also include a raffle, with most proceeds going to the Liam Taylor Legacy.
19-year-old Liam was stabbed to death outside the Rose and Crown pub in Writtle, Essex, in 2020.
Julie Taylor, his grandmother, runs the café at St Peter's Hospital in Maldon and created the Legacy in Liam's memory. Her organisation provides lifesaving bleed control cabinets throughout the county. These can be found in Maldon, Chelmsford, Witham, Romford, Braintree, and more towns. There are 11 bleed control kits in Maldon alone.*
"They really do mean the difference between life and death."
Julie told Nub News: "These kits are so important for catastrophic bleeds. They give those vital lifesaving minutes that make the difference before the ambulance arrives.
"They really do mean the difference between life and death.
"For just over 100 pounds each, it's no price to put on any life. We need them everywhere."
Julie has thanked Heybridge Residents Association, as their support means "so much" to her and the Liam Taylor Legacy.
But for Julie and her family, this time of year is especially painful.
She continued: "Liam was brutally murdered three years ago on January 31, so this event is so close to his 'angel anniversary' and I'm eternally grateful for this support."
Ashley Jones, Chairman of the Residents Association, told Nub News the bleed kits are "very badly needed", due to the ongoing problem of knife crime.
He said: "There are a lot of people carrying knives.
"We need to stop that, but there also needs to be provisions in place to save a life, in the form of these critical bleed kits."
Anyone wishing to purchase tickets should do so in advance, by calling 07842 880 443, or get in touch with the Heybridge Residents Association via email.
Tickets are non-refundable.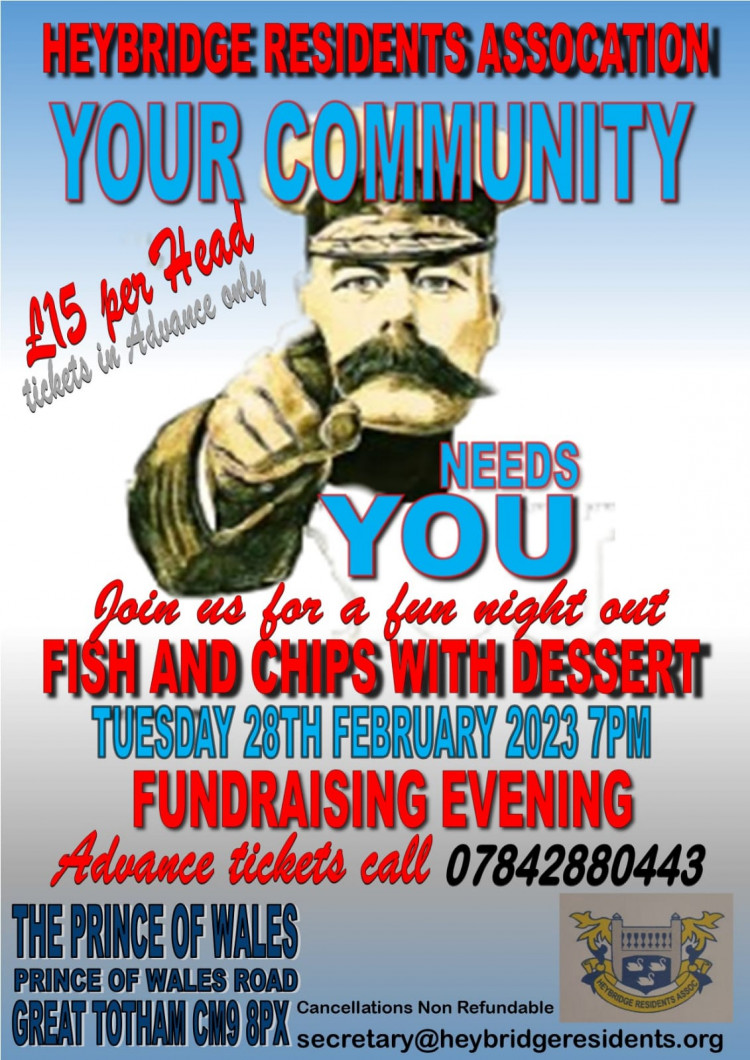 *UPDATED: 23 February 2023, to reflect the most recent bag donations from The Liam Taylor Legacy.
Read more
New maldon Jobs Section Launched!!
Vacancies updated hourly!!
Click here: maldon jobs