"It's the most rewarding job you will ever have" – Council service encourages people to start fostering in 2023
WITH a new year comes new beginnings, and one Essex couple hope that their story will inspire others to make a big difference to a child's life.
Bradleigh and Ricardo from Stanford-le-Hope have been fostering children for two years and say they wanted to help children who needed a stable and safe home and anyone with love, patience, and a spare room can start their foster care journey.
With a rise in children coming into care, Essex County Council are seeking more foster carers to provide nurturing homes. It comes at a time of increased awareness for children in care following John Lewis's 2022 Christmas advert, The Beginner, which follows a father learning to skate to connect with his new foster daughter.
Bradleigh said: "After chatting about how we would start our family, we went along to a fostering information event. We spoke to a lot of wonderful foster carers there, something just felt right, and we signed up on the day to start our fostering journey.
"Ricardo and I are 27 and 30 years old and are one of the youngest couples that foster with Essex County Council, and we want to prove that age isn't a barrier when fostering. If you are ready for fostering, you have a spare room, you have love and patience and time to give a child, then fostering could work for you.
"Fostering has changed our lives to the degree where we can't see our lives without it. It's just so natural, like waking up in the morning. I don't know where we would be without fostering and without these children, we love it so much."
Bradleigh and Ricardo have two foster children aged nine and four. Essex County Council's foster carers have access to local support 24/7, bespoke training and an active network of other foster carers to learn from and connect with. On average carers receive £483 per week, per child plus expenses and an additional tax-free allowance to support with the cost of raising a child.
Cllr Beverley Egan, Cabinet Member for Children Services and Early Years at Essex County Council, said: "Foster carers like Bradleigh and Ricardo provide children with the same opportunities to reach their potential and succeed by providing a stable and supportive home environment.
"We need more people to foster on either a part-time or full-time basis. This is a difficult time for all of us with the cost of living crisis, but if you want to have a new start and make a big difference this year, fostering could be for you.
"We welcome people from all walks of life. There are different ways you can foster offering great flexibility depending on what you choose to do."
Bradleigh and Ricardo are encouraging Essex residents to reach out to Essex County Council for more information on life-changing fostering opportunities.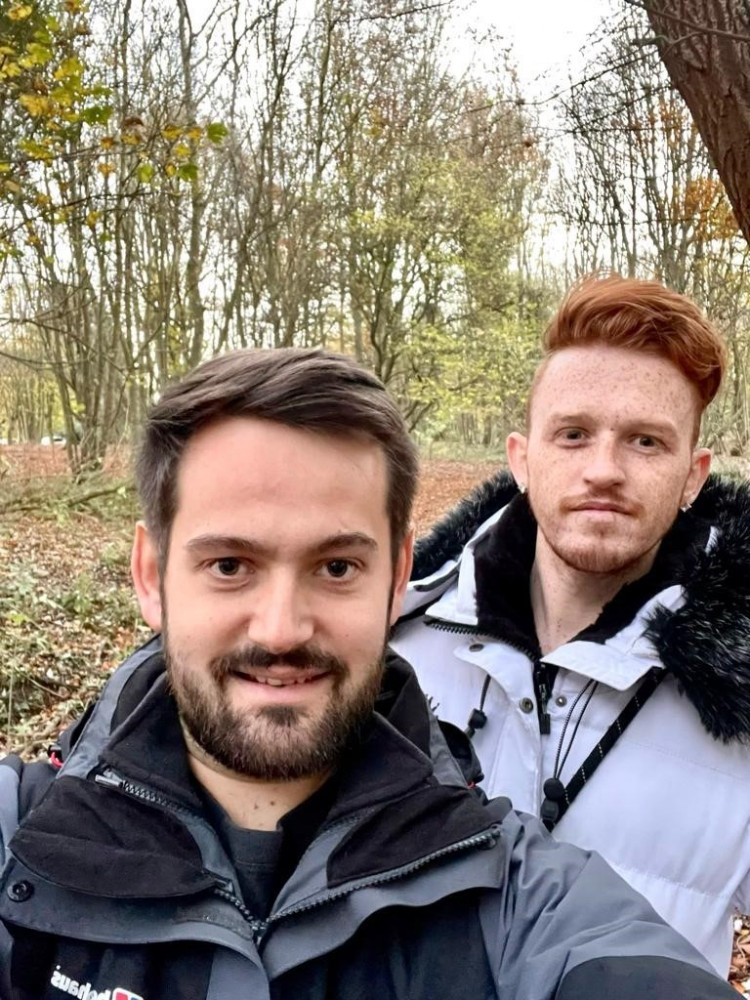 Bradleigh added: "If you're thinking about fostering, go to an information event, speak with foster carers, but don't overthink it. You'll never know if it suits you until you find out more. You get so much local support and training, and it's the most rewarding job you will ever have.
"There will be challenges along the way but we know we are supported by Essex County Council. There is a lot of training to do initially, and then training is available whenever you want on many different topics which has been really helpful.
"We've never looked back, we started fostering one child, then after a year we knew we could do more so opened our other spare room to take another child. We don't know what we would be doing if we weren't fostering.
"Fostering is open for everyone, any gender, any sexual orientation, don't let anything stop you. Just get in touch and you could help children in Essex who really need it."
Find out more by visiting www.essex.gov.uk/foster
New maldon Jobs Section Launched!!
Vacancies updated hourly!!
Click here: maldon jobs