Maldon man arrested and drugs seized in early morning raid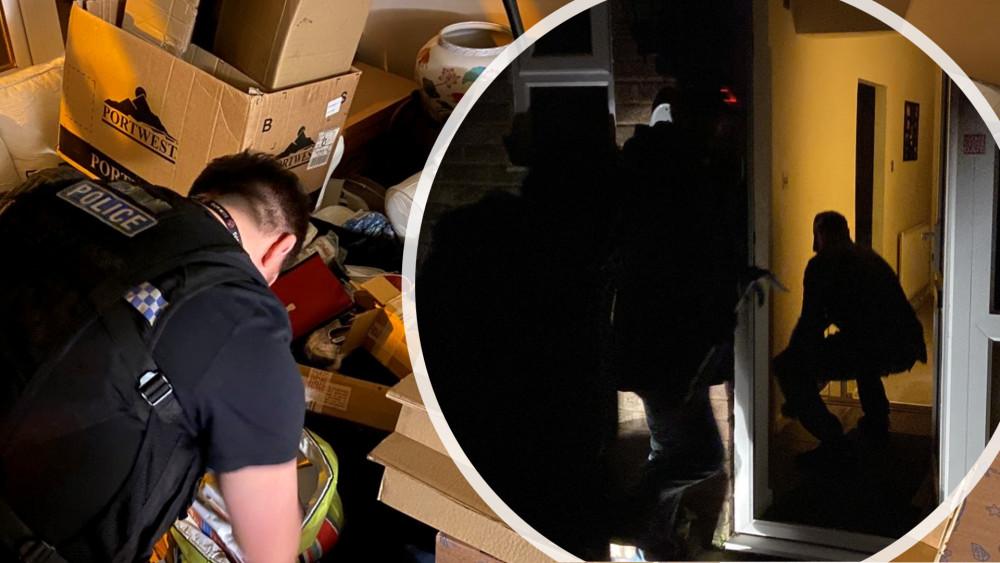 Officers executed a search warrant and entered the property at 5.15am this morning. (Photos: Essex Police)
Officers from Essex Police's Serious Violence Unit arrested a man in his twenties, after "performance-enhancing drugs" were found at a house in Maldon this morning (January 17).
At 5.15am, police entered the property accompanied by officials from UK Anti-Doping (UKAD). They seized a quantity of Clenbuterol, along with an iPhone and a small amount of cannabis.
Clenbuterol is an anabolic agent with properties similar to steroids. It can be used as a performance-enhancing drug to burn fat and increase muscle mass.
The man was arrested for the unlawful importation of drugs controlled under the Misuse of Drugs Act.
This operation is part of ongoing work between Essex Police, UK Border Force and UKAD into the importing of steroids and other illegal supplements.
Mario Theophanous, UKAD's Head of Intelligence and Investigations, said: "The substance found is prohibited at all times in sport under the World Anti-Doping Agency's Prohibited List, is illegal to sell, and poses a substantial risk to the health of the individuals using it.
"It is a serious criminal offence to illegally traffic and sell these substances and we work tirelessly with law enforcement to identify and stop those responsible. This case also highlights the importance of receiving intelligence and collaborating with agencies to act on it."
"Stopping the criminals behind the sale of drugs is vital in tackling violent crime and helps keep local neighbourhoods safe."
Packages that arrive in the UK by post are frequently intercepted and investigated by officers.
Detective Sergeant Dunbar of the Serious Violence Unit's intelligence team said: "Ordering drugs on the internet and getting them shipped to the UK is illegal and we are working closely with our partners to disrupt supply lines and catch those who are profiting from this criminal activity.
"Illegal drugs of all descriptions cause harm and fuel violence. Drugs ordered online are not safe and people who might be purchasing these substances from associates at their local gym or sports club cannot be sure what they are putting into their bodies."
The production and sale of drugs by organised criminal gangs involves the exploitation of vulnerable people, including children, who can be forced into criminal activity against their will.
Police say the trade in illegal drugs is "inextricably linked to violence" and the proceeds from them fund more criminal activity, leading to "fear and misery" for individuals and communities.
A police spokesperson added: "Stopping the criminals behind the sale of drugs is vital in tackling violent crime and helps keep local neighbourhoods safe."
Read more