Maldon: Paparazzi restaurant opens in the High Street – serving up a 'fine dining' experience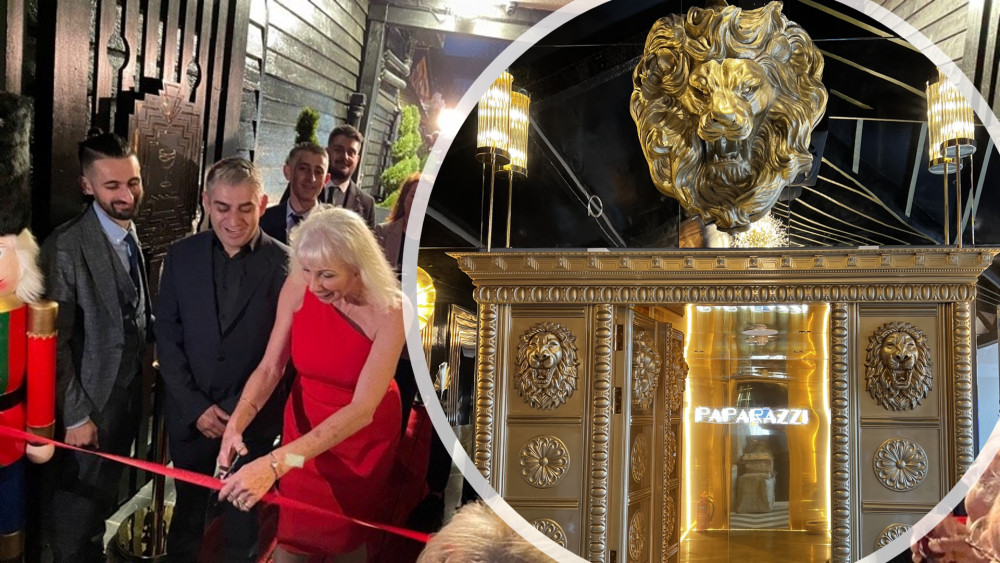 Former Town Mayoress, Sharon Ogg, cut the ribbon in memory of her late husband and former Maldon Town Mayor, David Ogg.
Maldon High Street has a new addition, in the form of a fine-dining steakhouse known as Paparazzi, which opened on Wednesday evening (October 26).
Paparazzi is the latest venture by Sami Barli, a successful restauranteur for over 25 years, who also owns the popular Turkish restaurant, Sark.
He told Nub News: "We started with our first small restaurant in Maldon, which could fit just 57 people, then we moved to a larger premises in the centre of the High Street to fit in 200 people.
"Now, we have just opened a high-end restaurant, Paparazzi.
"I believe it's going to be a really, really good addition for Maldon, and for Essex!"
RIBBON-CUTTING: Drag the slider left & right to see former Town Mayoress, Sharon Ogg, open the new restaurant on Wednesday
A 'soft opening' was held on Wednesday, as a tribute to the former town mayor, David Ogg, who died in September.
It was originally hoped David would open the restaurant himself, but the opening was delayed, and he died before he was able to.
Sharon Ogg, David's widow, cut the ribbon in his memory, surrounded by close friends.
The restaurant officially opened on Thursday, with esteemed guests, plenty of wine, and even belly dancers.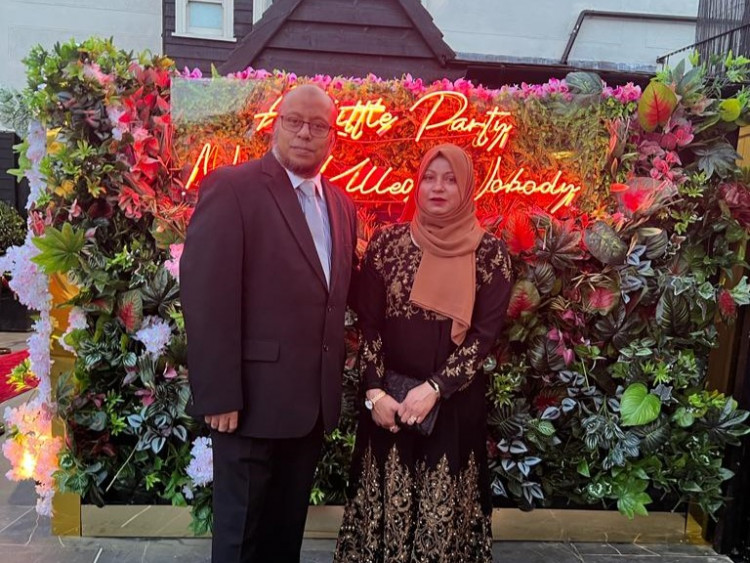 Jhual Hafiz with Shamema Begum, his wife and former town mayoress.
Abdul "Jhual" Hafiz, who owns Maldon Spice, is a friend and supporter of Sami. He attended the opening events.
Jhual told Nub News: "I would like to wish Sami all the best - he has worked really hard for it.
"I hope the people of Maldon will support Paparazzi too."
In August, Sami and Jhual helped to rebuild 239 homes in Bangladesh after raising £9,526.85 for flood victims.
BEFORE AND AFTER: Drag the white slider left & right to see how the former Prezzo building was transformed into Paparazzi, before it officially opened.