Widow pays tribute to 'generous, kind, and passionate' Former Maldon Mayor David Ogg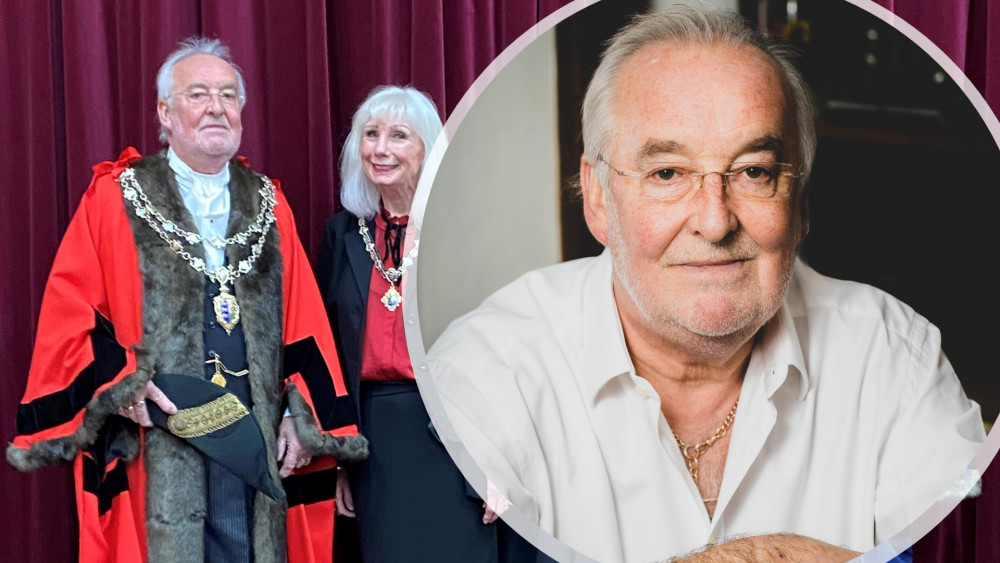 Sharon Ogg has paid tribute to her late husband David, an active local tradesman and town councillor.
Town Councillor David Ogg, Maldon Town Mayor for the 2021-22 period, died last Monday (September 12) aged 71.
David was elected as Town Mayor in the middle of the pandemic. Nevertheless, he still managed to raise an impressive £4,000 for good causes locally.
Originally from Canvey Island, David eventually moved to Maldon shortly after meeting his then partner, Sharon, a teacher, in 2002. The pair bonded over their shared love of opera and married in 2004.
Before meeting Sharon, David had two daughters, Natalie and Natasha, and a son, also named David.
Sharon says there has been an 'amazing response' from friends and family, following his death from cancer. Cards and letters continue to pour in, some from as far afield as Holland.
Sharon said: "It's lovely that he's remembered by so many people, and so fondly."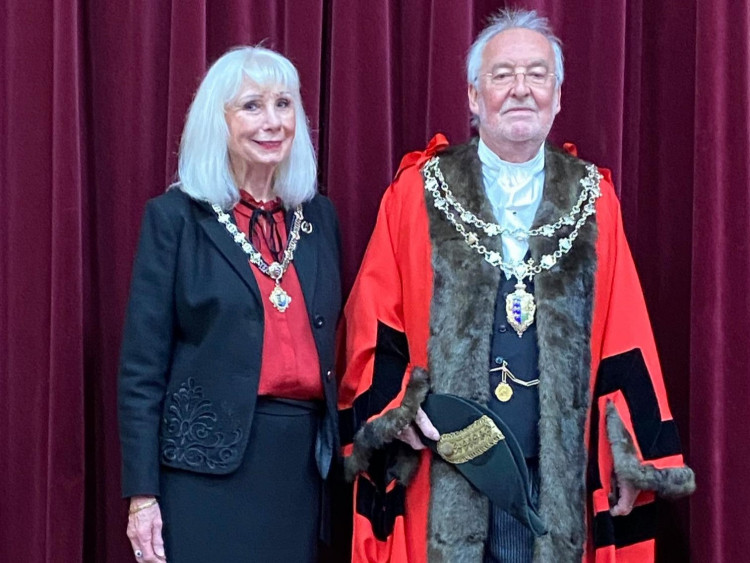 David and Sharon Ogg raised more than £4,000 for local causes during their time as Maldon Town Mayor and Lady Mayoress.
David joined Maldon Town Council in 2015, as he was very passionate about the town he 'absolutely loved'.
He told Sharon, "I'm going to join the council, and keep an eye on them!"
Current Maldon Town Mayor, Andrew Lay, a close friend of David's, said: "His skills were an asset to the Council."
David's background in construction meant he could offer experienced advice and guidance to his fellow councillors.
Andrew continued: "David definitely had a passion for the town, as well as the ceremonial side, and the tradition and history that goes with being Mayor."
"If you can do somebody a favour, and it's not going to cost you anything, you have no right to refuse."
Sharon described her late husband as a 'very kind' man.
She said: "His philosophy in life was, 'if you can do somebody a favour, and it's not going to cost you anything, you have no right to refuse'."
As owner of 'David Ogg Mechanical & Construction', David was an active tradesman in the town. He was known for 'going the extra mile' to help his customers, often 'selflessly' responding to emergency calls.
Early one Saturday morning in the middle of winter, David went to help a young mother whose boiler had broken down.
He told his wife: "She's got young children, and no hot water or heating.
"I can't leave this until Monday."
David was also an avid collector of cars, especially Jaguars. However, he was very happy to let other people drive them.
His attitude was, "at the end of the day, it's a bit of metal."
One day, while Sharon was out in one of David's cars, someone drove into the back of her. David was in the pub at the time, so Sharon nervously went in to tell him.
To her surprise, David simply asked, "Was anybody hurt?"
Sharon said, "No."
David replied, "Well, that's alright then."
Sharon said her late husband was "fun to be with and very, very generous".
Another example of David's generosity was when he and Sharon were eating at a restaurant in London. David spotted a single mum who was struggling to keep her children amused.
Sharon said: "He got the impression this was a special treat that she couldn't really afford."
David quietly paid her bill, saying "she deserved something nice to happen to her today".
Despite his illness, David attended his final civic engagement at the Merchant Navy Day Service at Hythe Quay, on September 4.
New maldon Jobs Section Launched!!
Vacancies updated hourly!!
Click here: maldon jobs