Maldon teacher receives national award for efforts to tackle bullying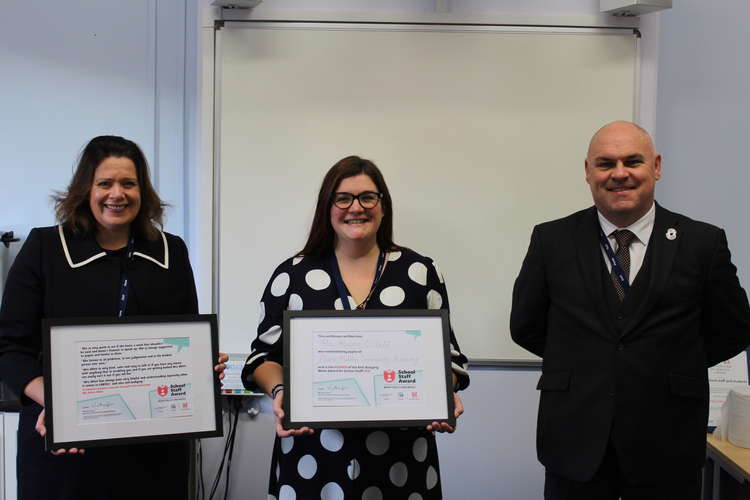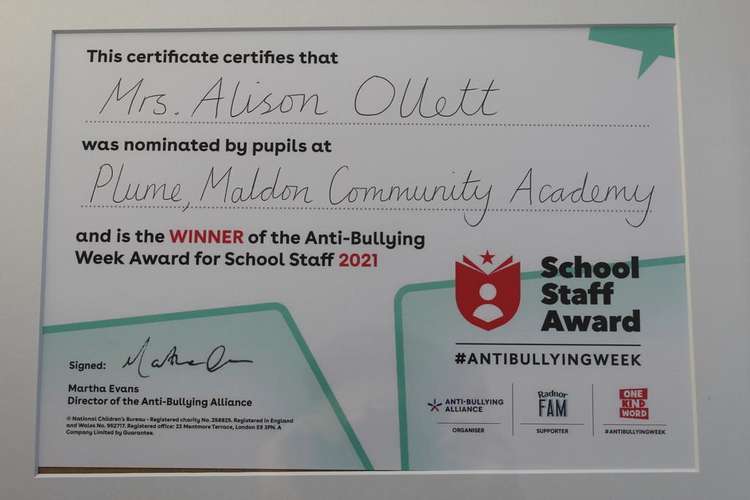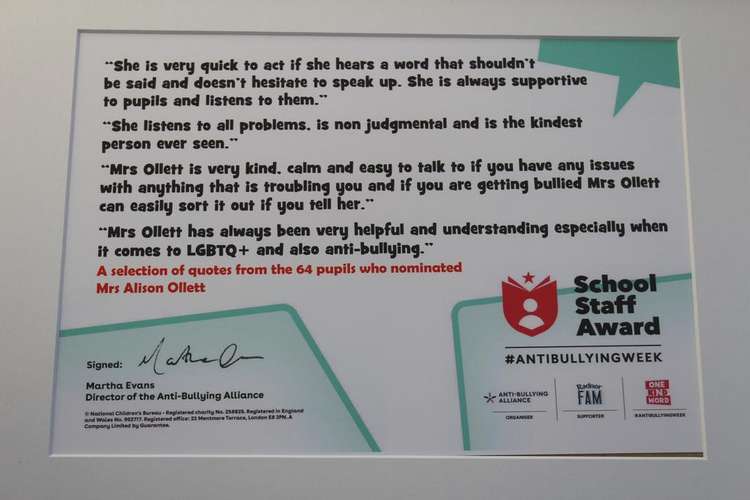 A Maldon school teacher has been recognised for her work tackling bullying with a prestigious national award.
Alison Ollett, mental health champion and drama teacher at Plume Academy in Maldon, was one of only two winners of this year's national School Staff Award from the Anti-Bullying Alliance.
She was nominated by 64 pupils for the award, one of whom said: "Mrs Ollett has always been very helpful and understanding, especially when it comes to LGBTQ+ and also anti-bullying."
Another said: "She listens to all problems, is non-judgemental and is the kindest person ever seen."
Mrs Ollett was named for the award by MP Will Quince, parliamentary under-secretary of state for children and families, who praised her for going "above and beyond the call of duty to prevent and respond to bullying".
Mrs Ollett said: "It is a wonderful recognition, for not just me but for our Plume family, our students, staff and wider community.
"I am fortunate to be part of an academy that recognises the importance of anti-bullying, promoting positive wellbeing and celebrating difference."
She was chosen by a panel of children and young people during Anti-Bullying Week, which began last Monday (15 November) and ended on Friday (19 November).
She said: "Throughout the week, all students participated in tutor group activities focusing on the national theme of One Kind Word.
"These activities have helped our students to understand that verbal, physical, online and in-person bullying can all have a significant impact on a young person's life and that by channelling our collective power - through shared efforts and kindness - we can reduce bullying together.
"I also feel very humbled to have been nominated by our students, alongside so many outstanding colleagues that go above and beyond every day in identifying, preventing and tackling bullying."
A spokesperson for Plume Academy said: "This kind of national recognition for this important work confirms our commitment as an academy to tackling head on, and without compromise, this vital issue."