One man, two guvnors and a challenging production for award-winning Maldon Drama Group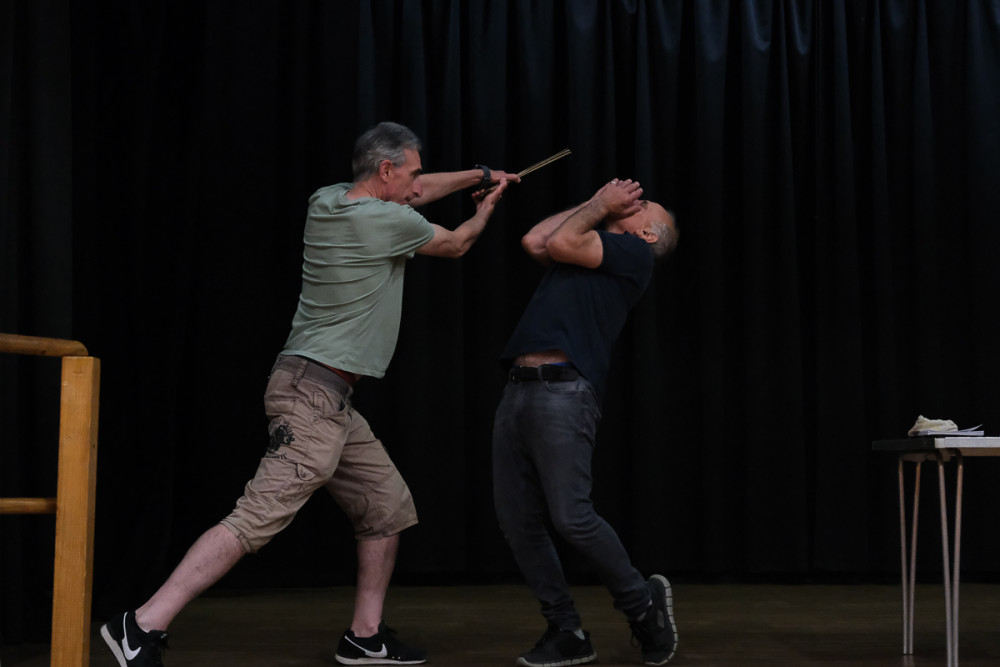 Stage skills: Neil Fisher hits Martin Adams with a cricket bat! Picture by David Weller)
Maldon Drama Group is set to mark its 70th anniversary by taking on a challenging comedy production.
Following on from the group's success in winning the NODA District 8 Best Drama 2021 for 'Ladykillers' the next production will be 'One Man Two Guvnors' by Richard Bean.
It will be staged at Maldon Town Hall on 13, 14, and 15 October.
Tickets are now on sale and discounts are available until 11 September and thereafter at £10 stalls and £12 balcony. They can be booked online via this link or by calling the group' s secretary on 07928 403991.
The comedy, which has previously been staged by The National Theatre and starred much-acclaimed James Cordon and Oliver Chris, is set in Brighton in the 1960s and is centred on Francis Henshall, a minder to local gangster Roscoe Crabbe who is also employed by upper class criminal Stanley Stubbers.
Group spokesperson Carey Brown told Maldon Nub News: "Our director, Helen Rasmussen, decided that we are up to the challenge and that, for our 70th, we should really get our teeth into something. It is a glorious celebration of British comedy with laugh out loud satire, slapstick and snappy one liners, and is certainly keeping us on our toes!
"Following the summer holidays, rehearsals are now back in full swing.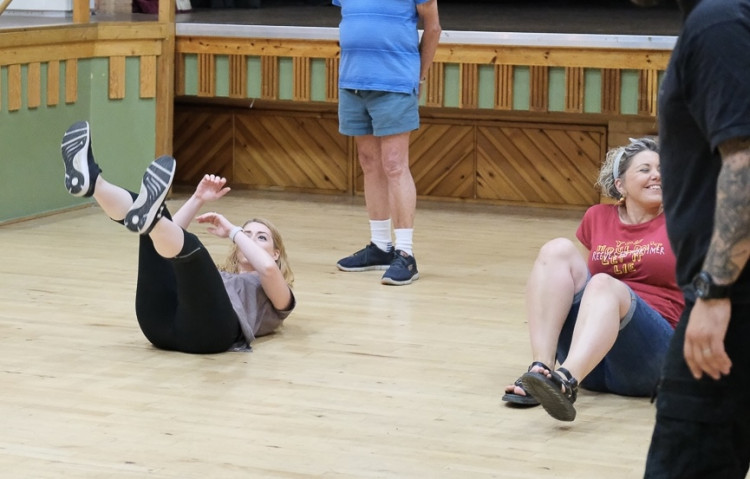 Vikki Kieth and Heather Lucas learn the art of falling over. Picture by David Weller.
"Back in July we took the plunge and invested in two workshops to give us all a chance to learn new skills and build on our stage craft. The first was with Kiel O'Shea a Stage Combat Instructor from the British Academy of Dramatic Combat. This may sound violent but Kiel was an absolute gentleman and taught us all how to slap, punch and nut each other without causing any injury! It was a really fun night but also an important safeguard given the amount of slapstick in the upcoming production.
"We then also enjoyed a Voice and Stage Presence workshop with local freelance theatre director Lindsay Lloyd. We had many a chuckle and all ended the evening with much more confidence in our presentation. As one group member put it 'I feel I am now more qualified to punch someone and to count to ten confidently at the same time'!"
"The workshops really showed what a lovely bunch of people Maldon Drama Group are, all pulling together to put on the production, we build our own stage sets, provide our own props and many of our own costumes and we all seem to quite like each other! Put it this way, we enjoy relaxing with a drink together after the curtain falls."
Anyone wishing to join the drama group can find them on Facebook, Twitter or through their website www.maldondrama.org.uk, speak to the front of house team at the performance or just come along on a Wednesday evening 7.30 to 10pm at Maldon Town Hall.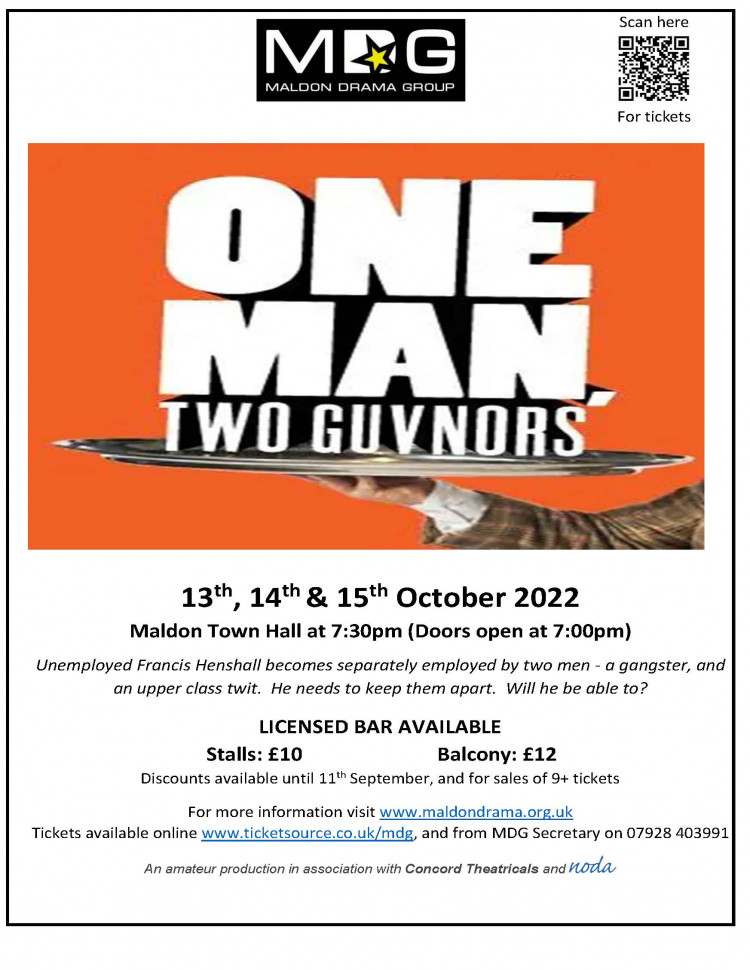 New maldon Jobs Section Launched!!
Vacancies updated hourly!!
Click here: maldon jobs