Safety fears for the Dengie over conversion of South Woodham Ferrers fire station to on-call only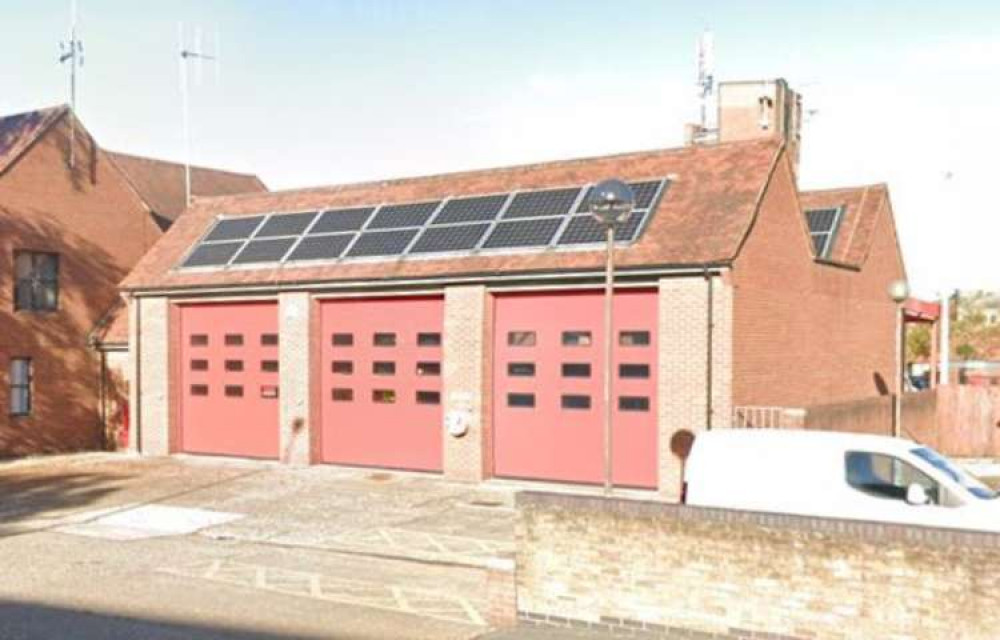 South Woodham Ferrers Fire Station covers incidents in the Maldon district (Photo: 2021 Google)
A survey has revealed residents' fears over plans for crews to no longer be based at South Woodham Ferrers (SWF) Fire Station during the day.
The station is set to convert to on-call only on 31 July this year, which means firefighters will remain within five minutes of the station and go there when an incident arises.
Crews at the station, who cover incidents in the Maldon district such as the Dengie, already provide an on-call firefighter response during the evening, overnight and most of the weekend.
But the plans have sparked concern among residents, who fear current response times to incidents in SWF and the Dengie will become slower.
A survey conducted by the Woodham and Dengie Infrastructure Group found that, out of 274 respondents, 96 per cent thought the move would make the town and surrounding area "more unsafe" and put residents "more at risk".
John Cormack, a retired GP from SWF said: "This policy is very unpopular.
"The problem is that, when you need a fire engine, you need it quickly - and part-timers are never going to be as speedy as firefighters who are on the spot."
The conversion of SWF Fire Station was suggested during a public consultation in 2016 on the future of the fire service in Essex, with more than 17,000 Essex residents taking part.
74 per cent of respondents said they supported the second option which outlined, among other things, the crewing system being converted to on-call at SWF, Great Baddow, Waltham Abbey, Great Dunmow and Dovercourt.
So far, Great Dunmow, Dovercourt and Waltham Abbey have been converted.
An Essex County Fire and Rescue Service spokesperson said: "We've been working closely with the community of South Woodham Ferrers for some time to allay their concerns in light of a range of misinformation regarding the fire station's transition to on-call.
"All of our resources – including our fire engines and fire crews – are used across our county to maintain our commitment of getting to every emergency call as soon as we can.
"On-call firefighters do an incredible job of responding to thousands of incidents in their communities across the county and throughout the UK every year.
"All of our decisions are supported by extensive risk assessments and engagement with partners and communities. We have the utmost confidence that, following successful recruitment for on-call firefighters in the South Woodham Ferrers area, on-call response is right for the town.
"It is also important to note that the number of incidents we attend has fallen significantly over the past decade."
John said the closeness of SWF Fire Station to the town's ambulance station, however, could make a case for firefighters remaining based at the station.
He said: "The fire service has become less busy so the question arises: 'Can we afford to maintain the service in its present state?'
"The default position is to make cuts - cuts which in this case could result in tragedies given that, if you need the fire service to turn up, you need it to turn up quickly.
"How about taking a more imaginative approach - getting the fire service to support the ambulance service.
"France has led the way with 'les sapeurs pompiers' who have their own ambulance fleet."
He said firefighters could be trained as paramedics to perform ambulance duties when not responding to a fire incident.
He added: "I envisage that, if this suggestion were to be implemented, the fire service would deal with the more straightforward low risk cases in the first instance.
"Unless they were first on the scene, they would not by and large be dealing with cases that, in ambulance service parlance, present an immediate threat to life.
"So, for example, if a patient is seen at a GP surgery and the doctor says the patient needs admission but is stable, a more basic form of transport than a paramedic-manned ambulance may well fit the bill.
"This could result in the more sophisticated forms of transport being more readily available to those with, for example, chest pain.
"Nobody likes change, so there will doubtless be resistance to this plan, but we find ourselves in desperate straits, so all options must be put on the table."