'She will be truly missed' - a look back on Her Majesty The Queen's two visits to Maldon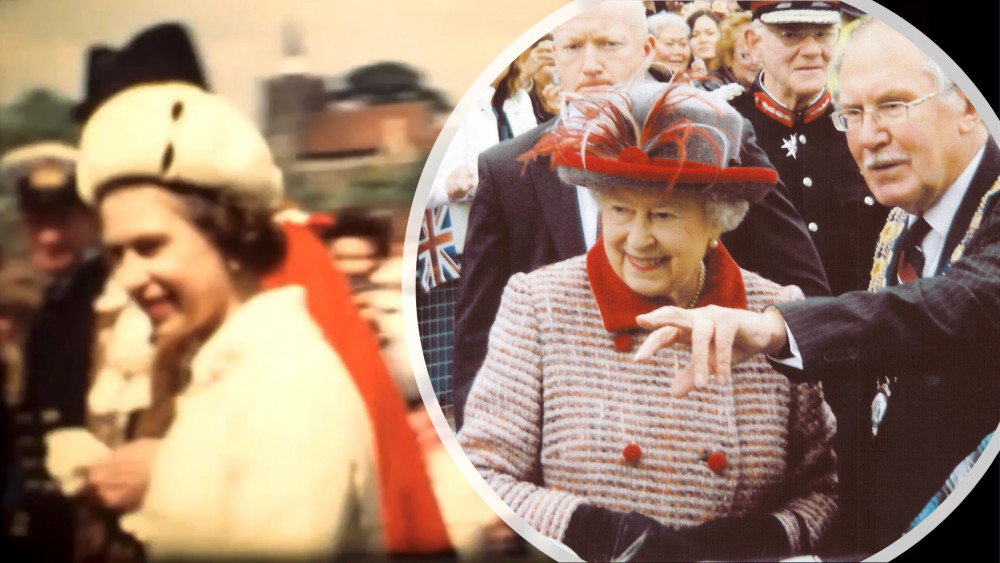 The late Queen visited Maldon in 1971 and 2010. (Photos courtesy of Philip Buckmaster and Maldon Town Council)
Earlier this evening (September 8), Buckingham Palace announced the death of Her Majesty Queen Elizabeth II, aged 96.
Throughout her 70-year reign, Britain's longest-serving monarch visited towns and cities all over the world.
However, The Queen was able to visit Maldon on two separate occasions, both of which are remembered fondly by those who were there to witness them.
Maldon Town Mayor, Councillor Andrew Lay, said: "On behalf of the loyal and devoted citizens of the historic town of Maldon, I wish to offer our most sincere condolences to His Royal Highness, Prince Charles and the Royal Family at this time, following the sad loss of Her Majesty, Queen Elizabeth II.
"Our sorrow is shared by people across the globe, as we remember - with affection and gratitude - a lifetime of diligent service. Her Majesty's life was dedicated to the people of Great Britain and her family, and she will be truly missed."
In 1971, Her Majesty paid her first visit to Maldon as part of the town's 800th anniversary celebrations. She was introduced to a crowd of local people in Promenade Park. The occasion was recorded by Margaret Buckmaster, on a Super 8 cine camera.
In 2010, The Queen returned to Maldon, to visit the salt works at the Maldon Crystal Company Ltd. Escorted by Councillor Robert Long, then Chair of Maldon District Council, Her Majesty went on to walk down Maldon High Street.
The street was lined with thousands of local people, who presented her with dozens of bouquets of flowers. Her Majesty later took lunch at the Town Hall, before going on to visit the jam factory in Tiptree.
Maldon historian and District Councillor Stephen Nunn said: "Maldon has always been loyal to Her Majesty and to the Crown.
"After all, we are historically a Royal Borough, established by King Edward the Elder in AD 916 and with subsequent links to many monarchs down the centuries.
"Queen Elizabeth II graced us with her presence on two separate occasions – on 28th May 1971, as part of the town's octo-centenary celebrations, and then again on 28th October 2010.
"On both of those visits, residents lined the streets to welcome her, many of them with memories of how her reign began all those years earlier".
In June this year, hundreds of neighbourhoods in and around Maldon organised street parties to celebrate The Queen's Platinum Jubilee. It marked the first time that any British monarch had reached seven decades on the throne.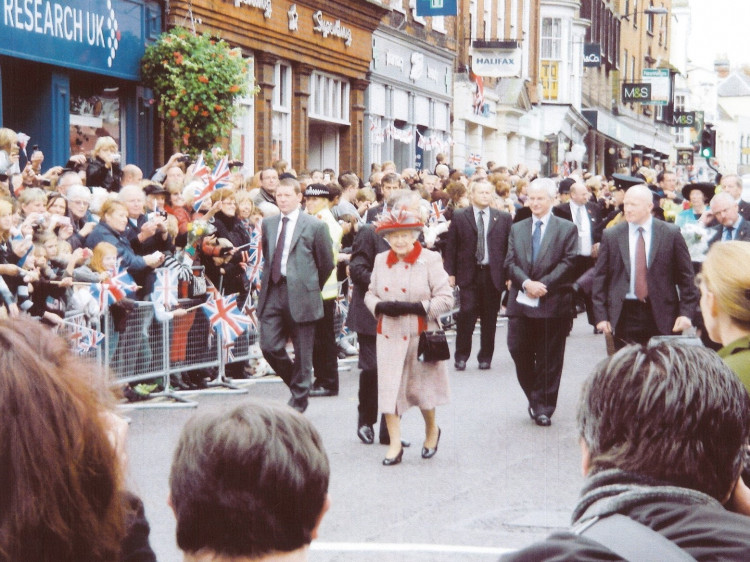 The Queen walking down Maldon High Street in 2010. (Photo: Maldon Town Council)
Ben Gamblin, who recorded the footage of The Queen's second and final visit to Maldon in 2010, told Nub News: "I remember it being a busy day with a great sense of anticipation and excitement that spread down the crowd as it became clear that she was about to walk past.
"When she did so, she walked past with a beaming smile and with a pace which I thought remarkable for a then 84-year-old!
"It's a very sad day today. It was clear that the announcement was coming but still a shock when the flag was lowered, and the announcement read out."
Buckingham Palace announced, shortly after 6.30pm on Thursday 8 September, that The Queen had died peacefully at Balmoral. Her son, the former Prince of Wales, is the new king and will henceforth be known as King Charles III.