Staycations Maldon opens new luxury apartment in the heart of the town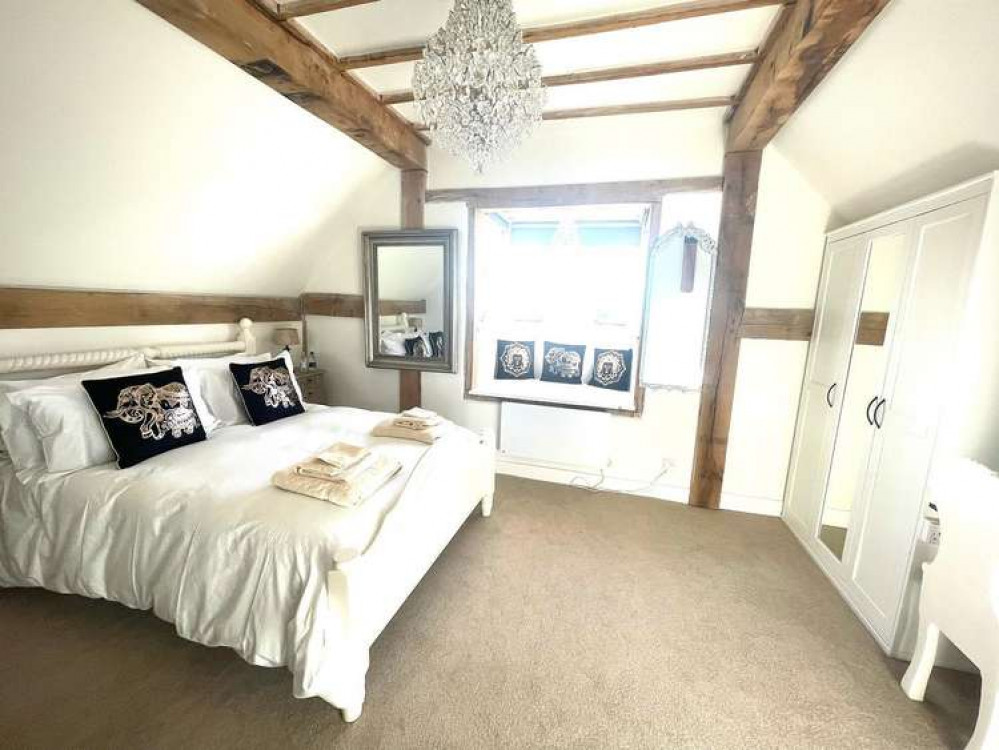 The stunning bedroom in The Plume Suite (Photo: Staycations Maldon)
Staycations Maldon is a sponsor of Maldon Nub News.
Without its community-minded sponsorship, we wouldn't be able to bring you the local news that Maldon deserves free from overly-intrusive ads, pop-ups and clickbait.
Click the Staycations Maldon banner on this story to visit its website and get in touch.
Staycations Maldon has opened its third luxury apartment for guests to let - The Plume Suite.
Like the other two suites already offered by Staycations, the one-bedroom apartment is located in a prime position in the heart of Maldon.
It is now available for bookings on short-term and long-term lets after undergoing refurbishment, and retains the history of the Grade II listed Kings Centre in which it is situated.
It is ideally located to explore nearby shops, quirky tearooms, pubs, restaurants and local attractions.
Staycations Maldon launched in July this year, under the leadership of James Mann and his team, to offer guests luxury self-catering apartments and an experience like no other in the town and its surrounding areas.
Members of the team opened The Bright Suite in July and The Byrhtnoth Suite in October, and they have been busy providing a five star experience for guests ever since.
All the rooms are self-catering but can accommodate cleaning and additional services upon request.
Each room is named after a historical Maldon figure to reflect the town's history.
The Plume Suite is named after Thomas Plume, a churchman and philanthropist born in 1630 in Maldon, who founded a library in the town which remains treasured by residents today.
The room also comes with special touches, free of charge, to make guests feel at home.
Guests are provided with complimentary port as a nightcap, dressing gowns, slippers and toiletries.
They can also enjoy various teas and coffees as well as cereal and locally-sourced jams, honey and marmalade.
To find out more about Staycations Maldon and what it offers, read our previous article on its launch using the link here.
You can book one of the apartments by calling staff directly on 07936 532114, via Bookings.com here or Airbnb here.
You can also visit Staycations Maldon's website using the link here, and its Instagram page here.
And look out for the next beautiful apartment it will be opening - The D'arcy Suite - soon.