Two Maldon district men take home awards at Pride of Essex 2023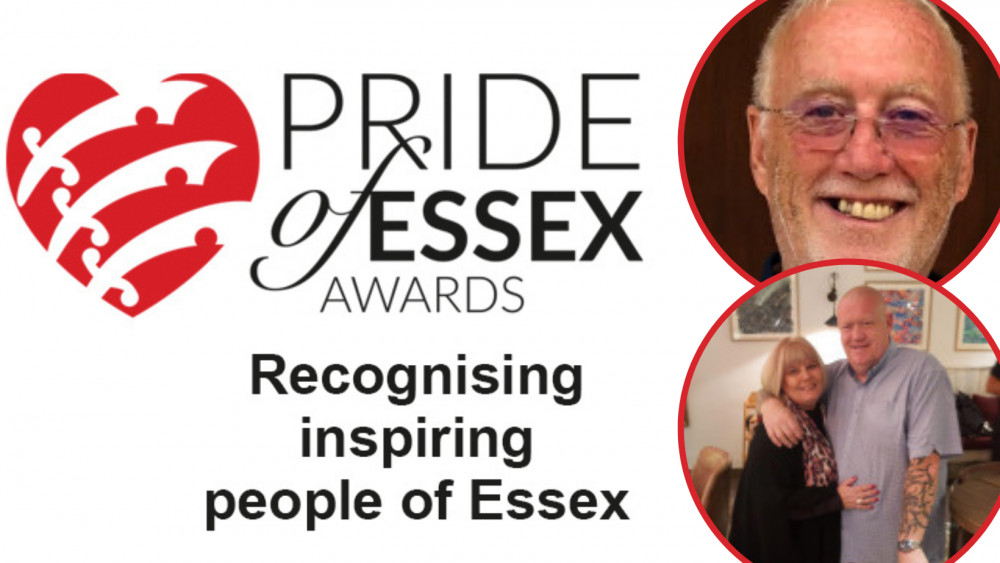 (The Pride of Essex Awards takes nominations from July through to October, Photo Credits: Pride of Essex Awards Website, Brian Farrington (above) Paul Howard (below))
Paul Howard of Burnham Ramblers Football Club, and Brian Farrington of 'The Maldon Mud Race' took home 'Special Awards' at the Pride of Essex Awards Ceremony.
The Pride of Essex Awards is an annual awards ceremony that aims to "recognise the inspiring people of Essex". This year it was held at Anglia Ruskin University, Chelmsford, and was attended by nominees from around the county.
Burnham man, Paul Howard, won the 'Lifetime Community Achievement Award' for his volunteer work for Burnham Ramblers Football Club. The Pride of Essex Awards website states:
"Paul has been volunteering for Burnham Ramblers Football Club for over 25 years.
He is now retired but still spends several hours a day cutting and lining 7 football pitches, gardening around the clubhouse and undertaking tasks such as cleaning changing rooms, emptying bins and collecting up lost balls"
His Nominator Katherine Wilson said, "Burnham Ramblers football club has over 200 players from U7 to Veterans and none of these individuals would be able to play without the hard work and dedication of Paul."
Maldon man, Brain Farrington, won the 'Lifetime Corporate Achievement Award' for his outstanding work on 'The Maldon Mud Race'. The Pride of Essex Website states:
"Brian, has helped countless charities, over decades, through organisations such as The Rotary Club. However, it's his many years since resurrecting 'The Maldon Mud Race' that have become his finest work. This one-day event has raised well over £250,000 for local Essex charities and will celebrate its 50th anniversary in 2024.
"From tiny charities like Cinnamon Trust, to the Essex Air Ambulance, this free-to- view, community spectacular, is a mammoth undertaking, with 20,000 people watching the spectacular, fancy dress 'Mud run', as 300 entrants challenge themselves across the banks at Maldon. With only a tiny management team of around 6, it's a huge credit to Brian, who continually overcomes red tape, to make this event happen annually.
"Brian, has expanded the Mud race over the last decade, especially to benefit local Essex charities, as well as organising the Maldon Firework display; an event itself, raising tens of thousands of pounds."
Many have been touched by their efforts within the Maldon district, and both men have received outpourings of support on social media.
Access the recording of the evening and read about other winners and runners up, here.
New maldon Jobs Section Launched!!
Vacancies updated hourly!!
Click here: maldon jobs