Local Schoolboy Lenny Rush becomes the first child to host BBC Children in Need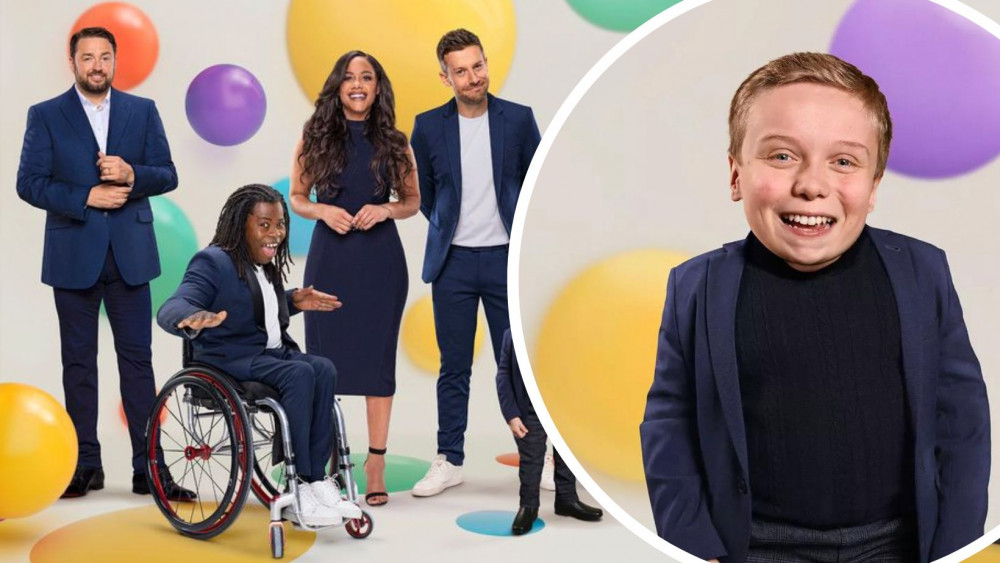 Lenny Rush hosted last night's Children in Need show (Photo Credit: BBC)
Lenny Rush, 14, from Burnham on Crouch, last night (Friday 17 November) became the first ever child to host BBC's Children in Need.
In Friday night's annual broadcast of the fundraising programme, Lenny Rush appeared in a star-studded presenting team, including Mel Giedroyc, Ade Adepitan, Jason Manford, Chris Ramsey, and Alex Scott.
In an Instagram post today (Saturday 18 November), Rush shared several photos behind the scenes of the popular show. The caption reads: "Probably the best experience of my life. Met so many great people and got to do so many great things! £33,513,325 raised.
"Incredible! Thank you for donating and to everyone involved."
The photos include Rush alongside some of the most famous names in showbiz, including Tommy Fury, Roman Kemp and Alex Jones.
"Probably the best experience of my life".
Speaking to The Guardian ahead of his presenting debut on BBC Children in Need, Rush admitted that he was "nervous" about the gig, but couldn't turn down the opportunity: "I am [nervous], but I think the excitement outweighs the nervousness. If I'd said no, and then I watched it that night, I would be gutted I wasn't there."
"It means a lot to everyone," he said.
"It can be such a mix of emotions – watching the appeals can be quite emotional, and then you've got funny, uplifting sketches. It's just a great night in general."
Lenny shot to fame with his role as Ollie in the BBC series Am I Being Unreasonable? and in the children's drama The Dumping Ground. His career is set to reach new heights next year when he stars in the new series of Doctor Who.
In May, He won the TV Bafta in May for Best Male Comedy Performance for his role in Am I Being Unreasonable?.
In an exclusive interview in the Summer, Rush spoke to Nub News about his ambitions for the future, and how he is inspired by actors like Warwick Davis, who is "successful but also happens to have dwarfism".
"I think he shows that no matter what you really can do anything,"
For more updates on Lenny's plans, follow him on Instagram .
New maldon Jobs Section Launched!!
Vacancies updated hourly!!
Click here: maldon jobs