Ukrainian MP Lesia Vasylenko thanks Maldon families for taking in 79 refugees and urges more people to help those fleeing Ukraine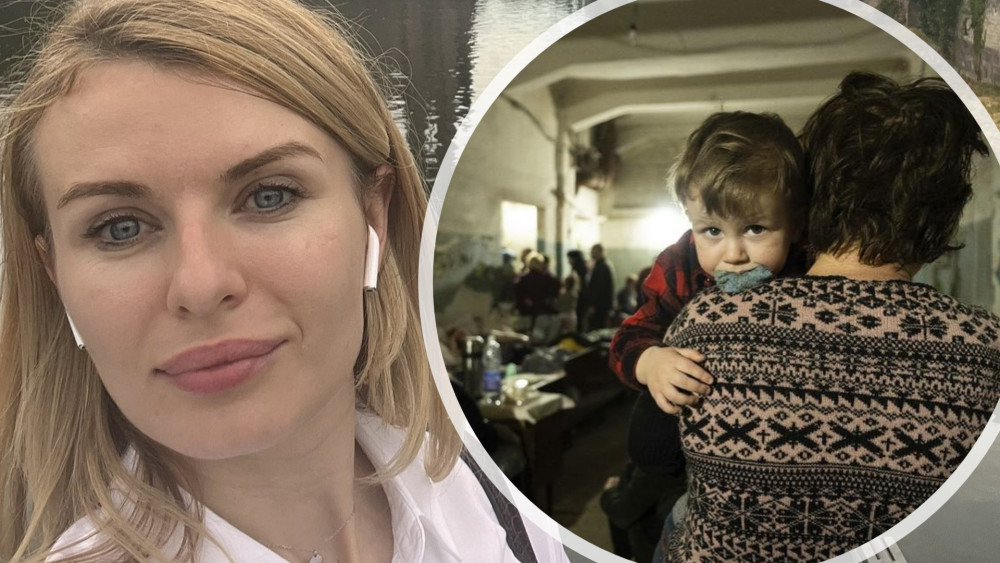 Lesia Vasylenko's three children, along with their father, are among those who have sought refuge in the UK. (Photos: Lesia Vasylenko)
Ukrainian MP Lesia Vasylenko has thanked families in Maldon for sponsoring 79 refugees, as the number welcomed to safety in the UK reaches 100,000.
As of last Friday (July 29) 1,408 people have arrived in Essex from Ukraine through the UK Government's 'Homes for Ukraine' scheme.
With more families on their way, the number of Ukrainians who have arrived in Essex will eventually reach 2,471.
Ms Vasylenko, who was introduced to Nub News by Maldon's MP the Rt Hon John Whittingdale, said: "I would really love to say thank you to the community and say how welcoming it is."
She feels the UK has been 'brilliant' as a strategic partner and has provided a 'very strong' shoulder for Ukraine to lean on since the Russian invasion in February.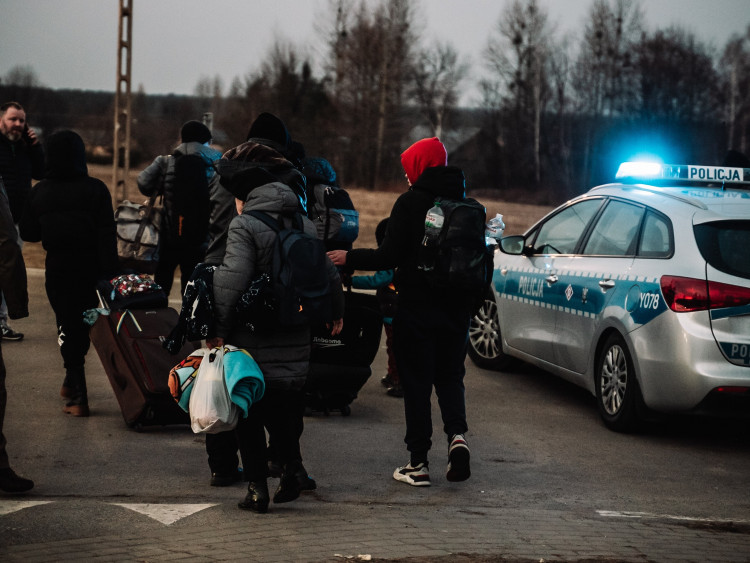 According to the United Nations, more than 12 million Ukrainians have fled the country since February. (Photo: Unsplash)
However, she feels more could be done in terms of humanitarian aid.
She said: "The UK has taken in 100,000 families, and while that is a lot, when we compare it with the rest of Europe, that is hardly anything."
Neighbouring Poland has taken in over 4 million Ukrainians. Germany has welcomed more than 800,000 people while The Czech Republic has taken in almost 400,000.
However, Ms Vasylenko praised the UK families who have welcomed Ukrainians into their homes so far.
She said: "Families are being welcomed by other families and have the luxury of continuing to enjoy the benefits of a normal, civilised life in a normal, civilised country.
"The children are able to go to school and play normally, and the families are able to function.
"Nevertheless, 100,000 is still nowhere near to the numbers being welcomed by other countries."
Ms Vasylenko says when the UK's Homes for Ukraine Sponsorship Scheme was announced in March, 150,000 families signed up to open their homes to Ukrainians. While she understands people's circumstances may have changed, Ms Vasylenko hopes more people will be willing to help.
She continued: "Should the call be renewed for more assistance, I'm sure - knowing their open-heartedness and willingness to help – they are going to find that space."
Ms Vasylenko feels the reason for the limited uptake in the scheme compared with other European countries could be down to a reduction in media coverage of the war in Ukraine.
She said: "When the war started, there were 500,000 reports coming out daily, just on the situation in Ukraine.
"Today, this number has dropped drastically to 50,000 a day, if not less."
However, Ms Vasylenko says the war in Ukraine is still raging on.
"The Russians are hitting 60 times more civilian targets than military ones."
"Every day, there are air raid sirens, even in Kyiv. The Russians are hitting 60 times more civilian targets than military ones.
"Essentially, Russia is leading a war against schools, kindergartens, social infrastructure, and hospitals – not so much against the Ukrainian military.
"This is why there's such a need for this humanitarian relief, and for the Ukrainian families to find refuge."
While she has encouraged more people to help, she considers the placements to be temporary.
She continued, "It's my job, and people like me in the Ukrainian government, together with the international community, to do everything possible to make sure there is somewhere for these people to come back to."
Ms Vasylenko said Russia's actions bear a strong resemblance to genocide, as Russia is "trying to destroy the future of Ukraine".
She added that thousands of Ukrainian children have been deported from the areas where Russian soldiers hold military control.
Ms Vasylenko added, "These Ukrainian children find themselves in the homes of Russian families, where 'Russification' will happen, and the expectation is that all traces Ukraine will be erased.
"The welcoming of Ukrainian families is not just something that is morally right, but it is also something in legal terms that the British people could be doing to prevent this crime of crimes.
"And to help preserve the Ukrainian population, along with the Ukrainian nation."
If you would like to apply to sponsor a named Ukrainian and their immediate family members through the Homes for Ukraine scheme, visit the website.