UP CLOSE IN MALDON: The owner of The Crystal Shack tells how bad times made her stronger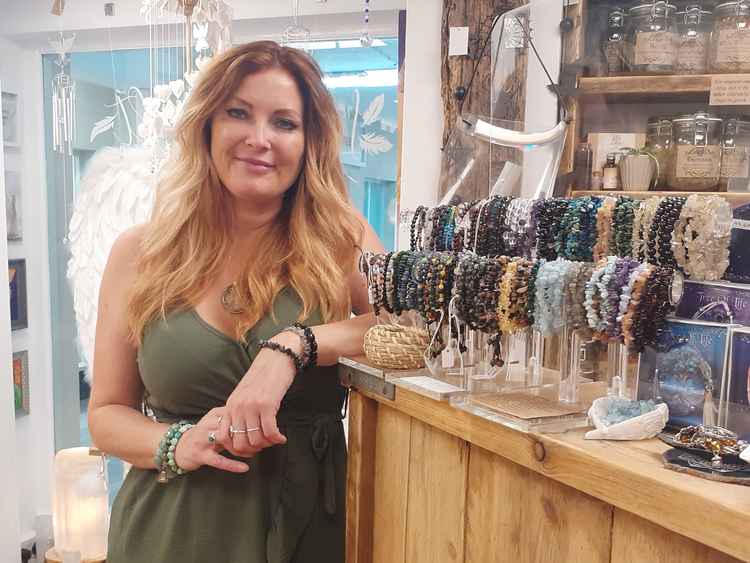 Teresa Mecoy in her beautiful shop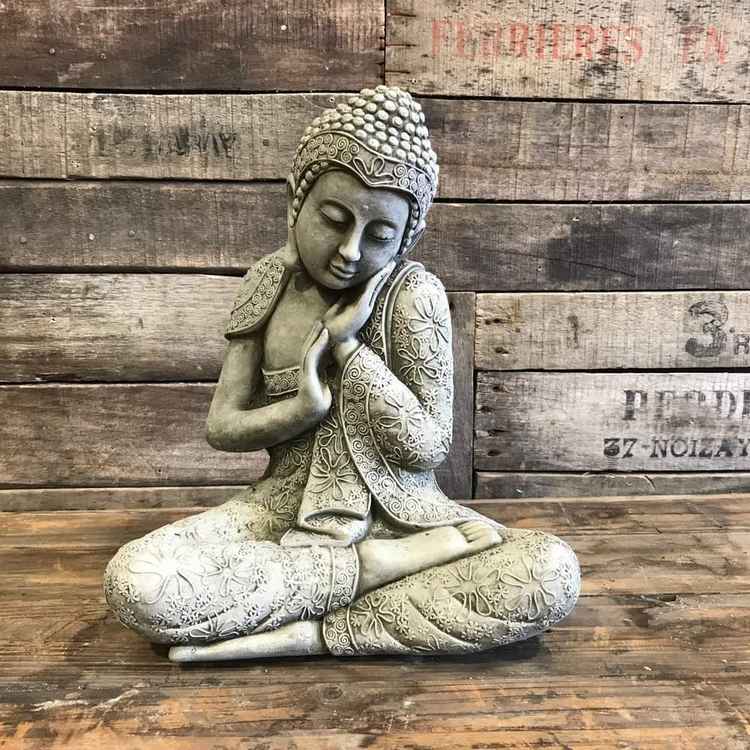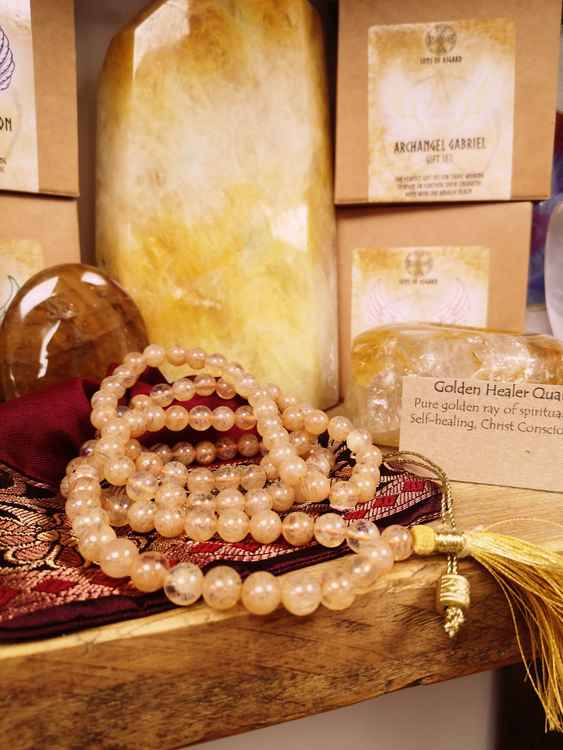 The Crystal Shack offers a diverse range of products
Maldon Nub News aims to be supportive to EVERY element of the community from business and shops to people and charities and clubs and sports organisations.
Everyone is finding it tough at the moment and wants life to get back to normal.
We will be profiling some of these local businesses and groups regularly over coming weeks in a feature called UP CLOSE IN MALDON in the hope that we can be a supportive springboard for your full return to business as usual. This week we talk to Teresa Kristara, owner of The Crystal Shack in St Edward's Walk, Maldon. During an in-depth Q and A session Teresa reveals why she set up business in Maldon as well as what she loves about the town's community and her gratitude for its support during the current crisis.
Teresa Kristara was elated when she finally opened her new shop in Maldon after investing huge amounts of time, effort and money – only to see it closed when full lockdown came just nine days
later. Teresa, owner of The Crystal Shack in St Edward's Walk shopping arcade in the High Street, said: "I've always been a person to take a risk if I think it's worth it. It was a big move to take on the shop and I worked so hard and didn't hold back on spending my money on it. "Then when the shop opened I went straight from elation to having the rug pulled from under my feet. I was gobsmacked and I did have major doubts. It was quite traumatic, really." Yet this strong, determined and glamorous woman has faced challenges and trauma in her life that would leave many people struggling to get back up. Eight years ago, Teresa's then teenage son suffered a catastrophic accident in a Heybridge playground when he fell from a piece of play
equipment. When he hit his head against wooden posts as he fell, the sixth-former was left with a brain injury described by doctors at the time as among the worst they had ever seen. His survival
was hailed as a miracle. Since that time Sam, now 24, has fought back against the serious disabilities he has been left with to work towards becoming independent and living his own life again. Teresa has worked hard to support him in his struggles and says the support they received from the Maldon community was "amazing, wonderful". Students from Maldon's Plume Academy, where Sam had been a student
when the accident happened, even helped put on a mini festival – called 'Samstock' – to raise funds for him.
"From being at your lowest, the only way is up."
Teresa believes her experiences have served to make her stronger: "Sometimes in life you have to know how it is to be at the bottom, at your lowest point, to know how to rise back up. From being at your lowest, the only way is up."
It is a philosophy that has served Teresa well in the current pandemic situation. She had run her business from a much smaller outlet at White Elm Farm in Danbury before deciding to take on the new shop and the customers she had served well there still wanted to buy from her. Teresa was able
to sell to them remotely and online to keep things going as the lockdown stretched on. Then as soon as she re-opened the shop when retail restrictions were relaxed, Teresa was left quite overwhelmed by the demand. She explains: "I think people have been forced to look inside themselves in this pandemic. It has made them think harder and look deeper, connecting more to their spiritual side. This has made a lot of people turn to what I offer in the shop. There is a much greater focus on mindfulness and wellbeing." Teresa trained as a holistic therapist 22 years ago, but after realising she was not happy in her previous work in mediation and local government, she returned to her holistic roots. With all her
past experiences, she wanted to find a future where she could help other people. The crystals and other products she sells are a big part of that – but she also describes herself as a 'signposter' –
often pointing people who come to her for help to the services and therapies they need. The beautiful Crystal Shack is full of intriguing and useful products and goods, from a huge array of crystals in many different forms to essential oils, burners and uniquely carved wooden furniture and natural pieces of art. Teresa feels it has been a place of some refuge for people following the trauma of the past few months. And now she is looking to the future. Industrious to an extent that other entrepreneurs will understand, Teresa can often be found working into the small hours, ordering new goods or researching the products people want. She says: "I want to cater for many different tastes and different people. I am learning so much about how important it is to understand what my customers like and what they want, and getting those products for them." Plans on the horizon include a new children's workshop where they can learn about crystals, the science and geology, as well as other workshops planned for customers, too. Teresa's success in a short time in Maldon, in a community she loves, is remarkable given the timing of the store's opening, but she believes it was meant to be as some of the outlets she worked alongside in her previous premises have sadly had to close. She says: "It was a great rush to open and when things happened as they did, at first I wondered why. But it has all turned out well. "I have no regrets."