UP CLOSE in the Maldon District: Beautician Kerri Baker on running a small business, and giving clients their confidence back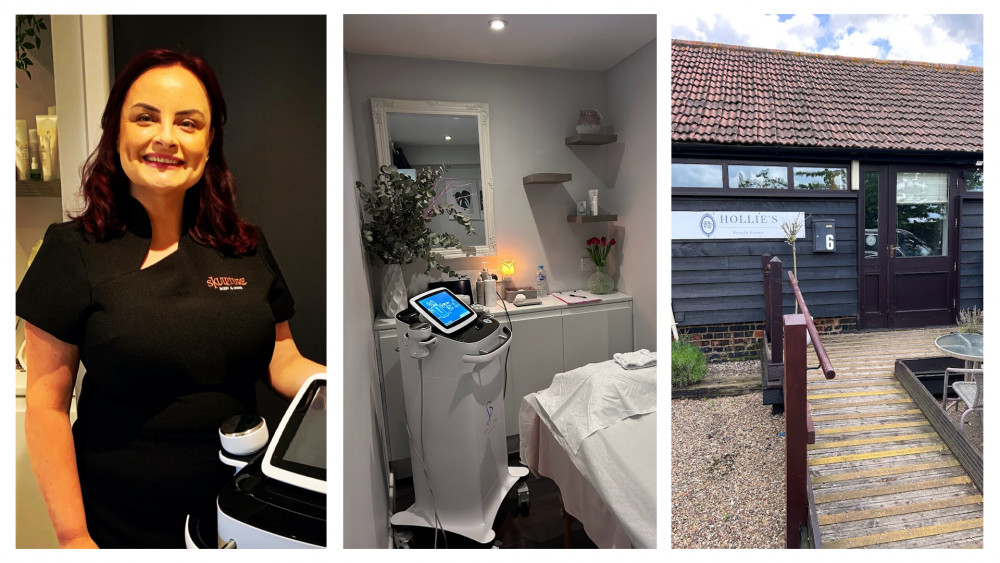 Kerry has worked as a hairdresser for over 30 years, but always worked alongside beauticians, so decided to pursue it as an additional business. (Photos: Kerri Baker)
Having worked as a hairdresser for three decades, Kerri Baker recently turned her hand to body sculpting and beauty treatments, opening a small business in the Maldon District.
Skulpture Body and Mind is based at Hollie's Beauty Rooms in Maldon Road, Woodham Mortimer.
Kerri opened her business in 2021, offering luxury non-surgical treatments. During the pandemic, she divided her time between working as a hairdresser and providing beauty treatments to ensure she kept a regular income.
She told Nub News: "In the first couple of years, you don't really take a wage from a new business.
"But I've managed to pay all my bills and rent. Slowly but surely, I feel like I'm getting somewhere.
"It has been hard, but that's the challenge of starting a new business."
Kerri offers two treatments. The first is ultrasound cavitation, which involves inch and fat loss. She also offers radiofrequency skin tightening, ideal for early signs of ageing, tightening tummies after giving birth.
She continued: "Hairdressing helps people to look and feel good, but this is on another level. It just gives people more confidence in themselves.
"With what I do, you get a real sense of achievement. People can be quite down about themselves and their bodies, so this boosts them."
Kerri's clientele ranges from women aged between 45 and 60, who opt for face and body treatments, to new mums looking for skin tightening treatments after pregnancy.
But Kerri offers more than mere skin tightening.
She said: "I've had a little influx of Brazillian bum lifts, from people thinking of going on holiday. The treatment pushes the fat up into the bum, which can sag after pregnancy or weight loss, and gives you a nice round bum!"
Although her clientele is largely female, Kerri says her business is open to everyone. She has welcomed men for face treatments, to tackle the early signs of ageing.
Kerri said: "They've liked being pampered. Men look after their skin more these days. Sometimes, I think this generation of men seems to do more than the women!"
As the owner of a small business in the Maldon District, Kerri says it is best to offer people a variety of services locally, rather than having to go out of town.
"I had a lot of time to think during lockdown, and I'd always wanted another business. I came across body sculpting, which was quite a new thing, and thought 'that looks really interesting'.
"I just went full throttle with it, and I'm really glad I did. I've met some really lovely people who have become regular customers.
"I knew that, once I got people through the door, I could form a relationship with them, so they do feel comfortable and want to come back.
Kerri says her business is a "nice little add-on to an already thriving community".
Skulpture Body and Mind is just one independent business Maldon Nub News is proud to partner with. Without community-minded supporters like Kerri, Nub News would not be able to produce locally relevant, clickbait-free news for the Maldon District.
Read more