Highlights: Maldon & Tiptree 0-1 Morecambe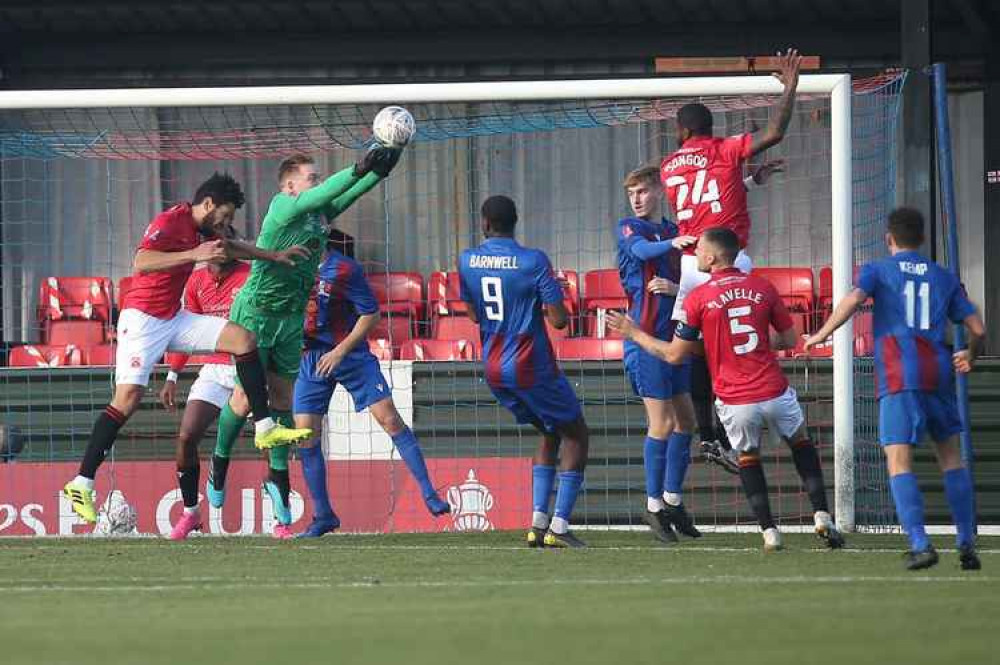 Keeper Ben McNamara was the Jammers' hero in a tightly-contested FA Cup tie. Pic by Maldon & Tiptree FC
FOOTBALL pundits were quick to praise Maldon and Tiptree after they bowed out of the FA Cup at the hands of Football League Morecambe today (Sunday, 8 November).
The Jammers gave their all in an extremely close tie and late in the game had a couple of chances to at least force extra time, but in the end they went down by the game's only goal, which came from the penalty spot two minutes before half time after keeper Ben McNamara conceded a penalty converted by Adam Phillips.
McNamara had proved himself the Jammers' hero with a number of fine saves, but in the end the Football League side just edged through, giving the hosts the consolation of a hefty cache of prize money and TV cash as they seek now to build on their campaign for promotion from the Isthmian North division.
You can watch highlights of the match here.
New maldon Jobs Section Launched!!
Vacancies updated hourly!!
Click here: maldon jobs