BREAKING: Traffic slow as 'cyclist injured' in collision on Maldon High Street, ambulance attending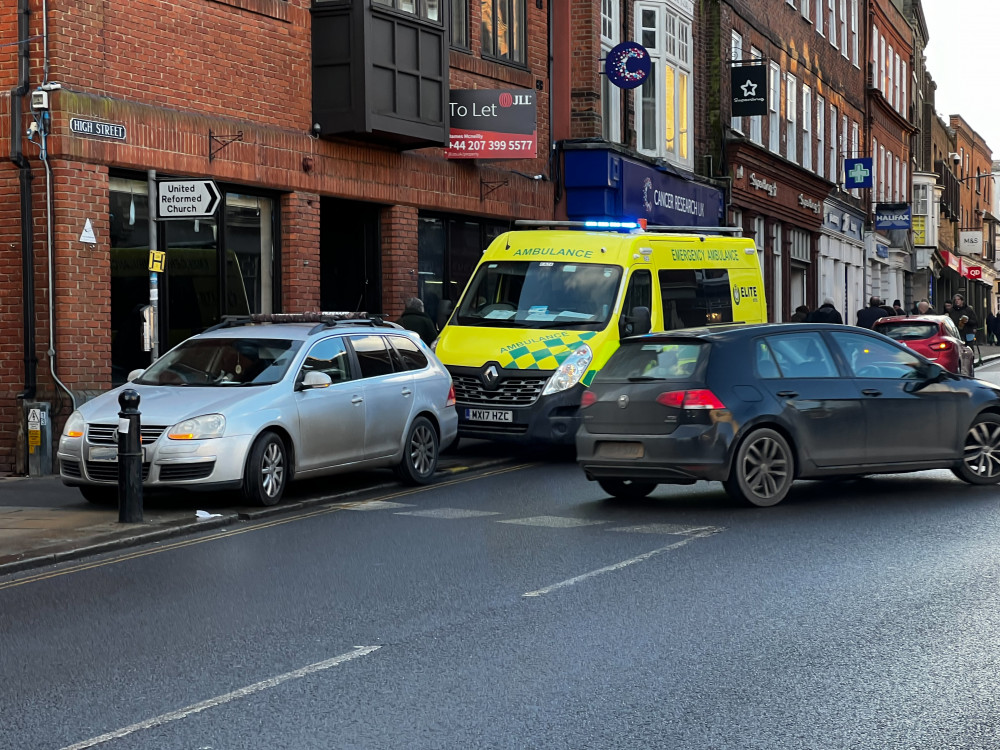 An ambulance and two other vehicles stopped outside Iceland in Maldon High Street. (Photo: Nub News)
UPDATE (14:55) - the ambulance has left the scene but police are now in attendance.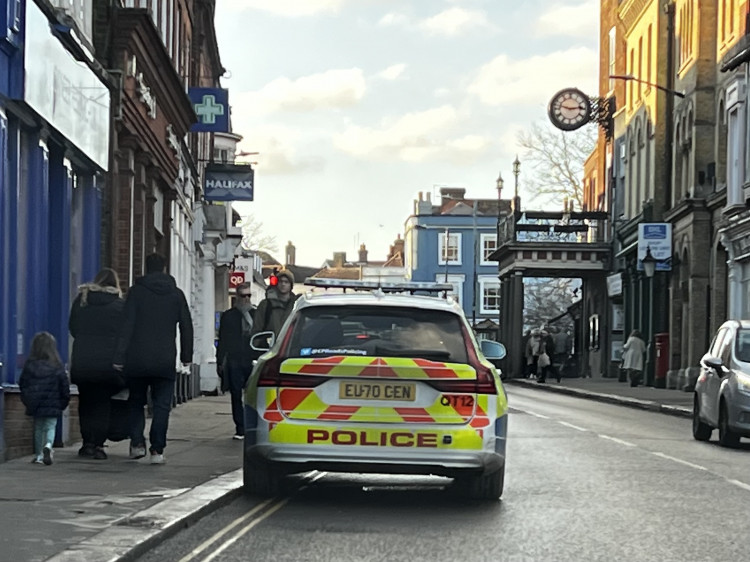 A police car has stopped outside Cancer Research UK in Maldon High Street. (Photo: Nub News)
An ambulance was on the scene at Maldon High Street, amid reports of a 'collision' involving a cyclist and a vehicle this afternoon (January 21).
The cyclist is said to have been left injured and was being treated in the ambulance.
The ambulance, a silver Volkswagen, and a red Renault Clio stopped outside Iceland in the High Street, slowing the flow of traffic.
Details cannot be confirmed at this stage, but Maldon Nub News will continue to provide updates as soon as information is available.
Updates to follow.