Chelmer Radio to support Baby Loss Awareness Week next month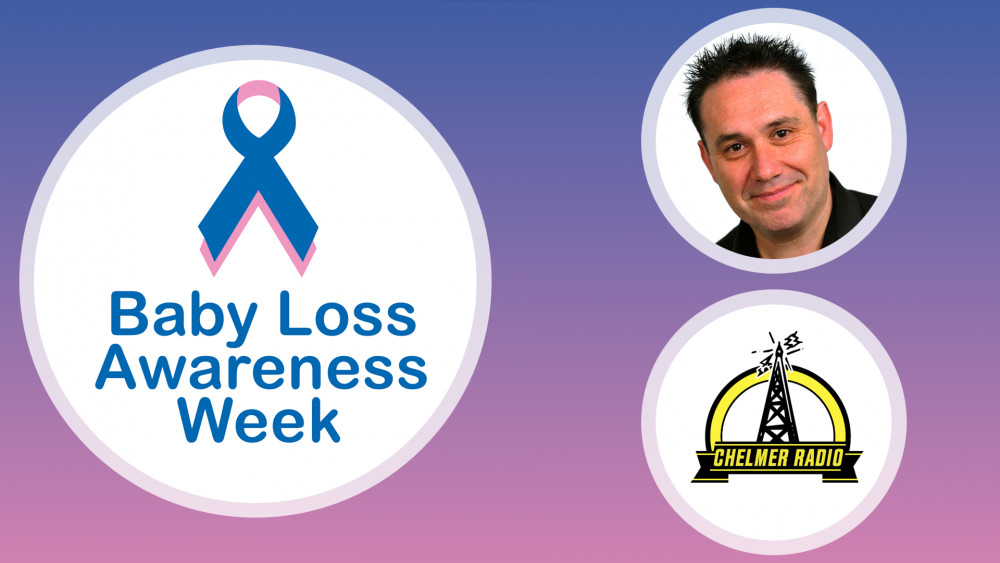 Chelmer Radio host David Baker says it is important that those affected know they are not alone.
Chelmer Radio will host a week of special programming to mark Baby Loss Awareness Week, from October 9 to 15, and is encouraging those affected to get involved.
For the third consecutive year, the Wickham Bishops-based radio station will help to raise awareness of pregnancy and baby loss.
The Baby Loss Awareness Alliance says its three aims for the event are: "remembrance, raising awareness, and driving change".
Charities involved with the Alliance, such as The Miscarriage Association, The Lullaby Trust, and Child Bereavement UK, also work to prevent infant and maternal deaths.
Throughout the week of special features and interviews, Chelmer Radio hosts will speak to parents and families who have suffered the loss of a baby. They will also flag up organisations who can help, including within the NHS.
David Baker, CEO and Daytimes show presenter on Chelmer Radio, said: "This is a really sad time for many people as they remember the babies they've lost."
David feels it is 'really important' for the radio station to let anyone affected know they have a voice, and that there is help available to them. 'Most importantly', he wants to ensure that bereaved parents know they are not alone.
He continued: "This year, we are inviting couples, who want to speak and tell their story, to get in touch with us.
"We are already lining up some key people in the Baby Loss Awareness organisation and other groups to chat to us.
"We will also be encouraging buildings, hospitals, bridges, and stadiums where possible to light up in pink and blue to show their support."
Those wishing to get involved with the week of special programming are invited to email Chelmer Radio.
To learn more about Baby Loss Awareness Week, visit the organisation's website.
Chelmer Radio is available to stream live online or via the app.