Maldon & Tiptree FC signs Youth Football Club as new north stand sponsor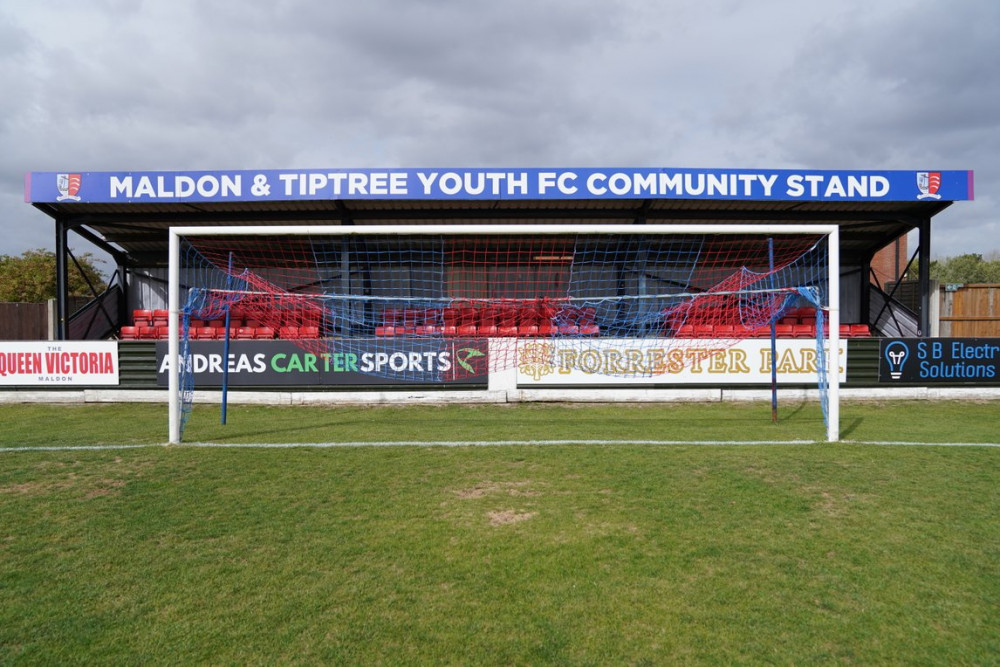 The new signage will remain in place for the next two years.
The north stand at Maldon Stadium, in Park Drive, has been renamed 'Maldon and Tiptree Youth FC Community Stand' following a new sponsorship deal.
This morning (Monday, September 26) new signage was installed, and the old stand sponsors were replaced. It will remain in place for two years.
Speaking about the partnership, Youth Chairman, Roy Warner said, "I am very pleased to be able to sponsor the Club while also increasing the exposure for our extremely important youth section."
Since taking on the role three years ago, Mr Warner says he and his team have worked hard to build a relationship between the Club's different entities.
He continued: "A number of our youth committee members are regular match day volunteers. We encourage attendance from our youth players, coaches, and their families.
"I hope this sponsorship will continue to grow and our younger members will be proud to see their club's name up on the stand."
Maldon & Tiptree FC says it would like to give Mr Warner an 'enormous thank you' for his support, dedication, and commitment to the club.
Last Saturday, Maldon & Tiptree suffered a defeat against Brentwood Town, in their sixth successive league defeat since the start of the season.
Individuals or businesses interested in finding out more about sponsorship packages at Park Drive should contact the club via email or call 07894 040 836.