Maldon District Council secures share of £1.7m to help tackle homelessness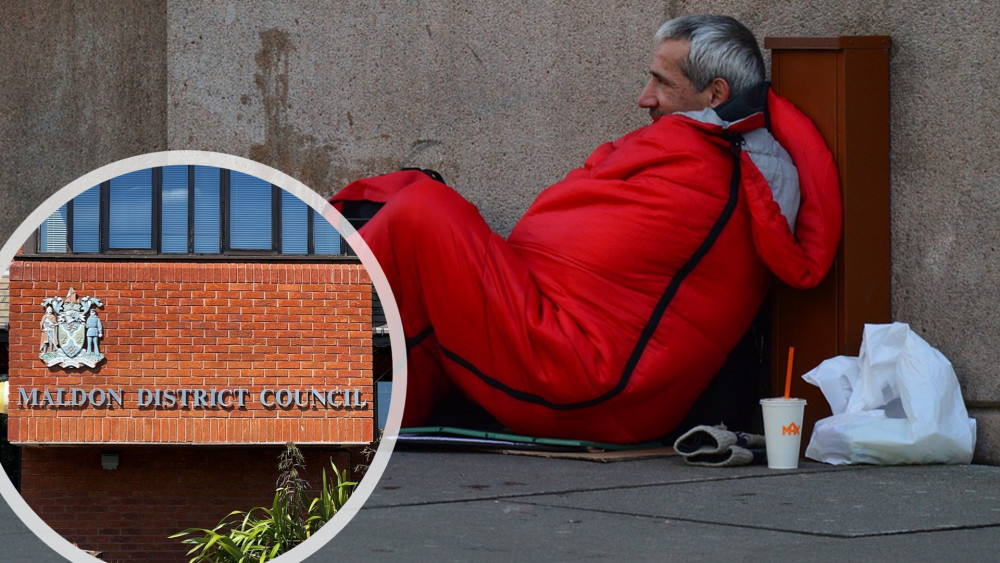 The money will be used to support homeless people in the transition from the streets and into 'sustained' accommodation. (Photos: Nub News and Pixabay)
Maldon District Council is one of ten councils in Essex to be awarded a share of a £1.7m fund, to help suitably house rough sleepers.
Maldon is part of a partnership of 10 councils in the county which have been awarded funding via the Rough Sleeping Initiative (RSI).
It aims to support homeless people's transition from the streets, into 'sustained' accommodation.
Councillor Penny Channer, Leader of Maldon District Council, described the funding as "wonderful news for our district".
She said: "It will enable us to continue our Rough Sleeper Navigator role for a further three years, provide seven-day-a-week Chess outreach response to StreetLink alerts, and bedspace at the single homeless hub at Stock run by Chess.
"The Council has always done its very best to support homelessness and this funding will mean we can continue to do so."
The Rough Sleeping Initiative was announced by the UK Government in 2018. A fund was put in place for local authorities to help tackle homelessness and rough sleeping in their areas.
The 2022-25 fund will be targeted at local support and will also include additional outreach workers, support to access mental health services, emergency beds, and funding to help homeless individuals with rental deposits.
In the last two years, Essex County Council has developed a partnership with nine city, borough, and district councils: Maldon, Braintree, Brentwood, Castle Point, Chelmsford, Epping Forest, Rochford, Tendring and Uttlesford.
Those involved hope to reduce the number of those sleeping rough by providing support through a 'Rough Sleeper Outreach Team'. The team aims to build relationships and trust with homeless people.