Eight-year-old spreads Christmas joy in Maldon with tireless present collection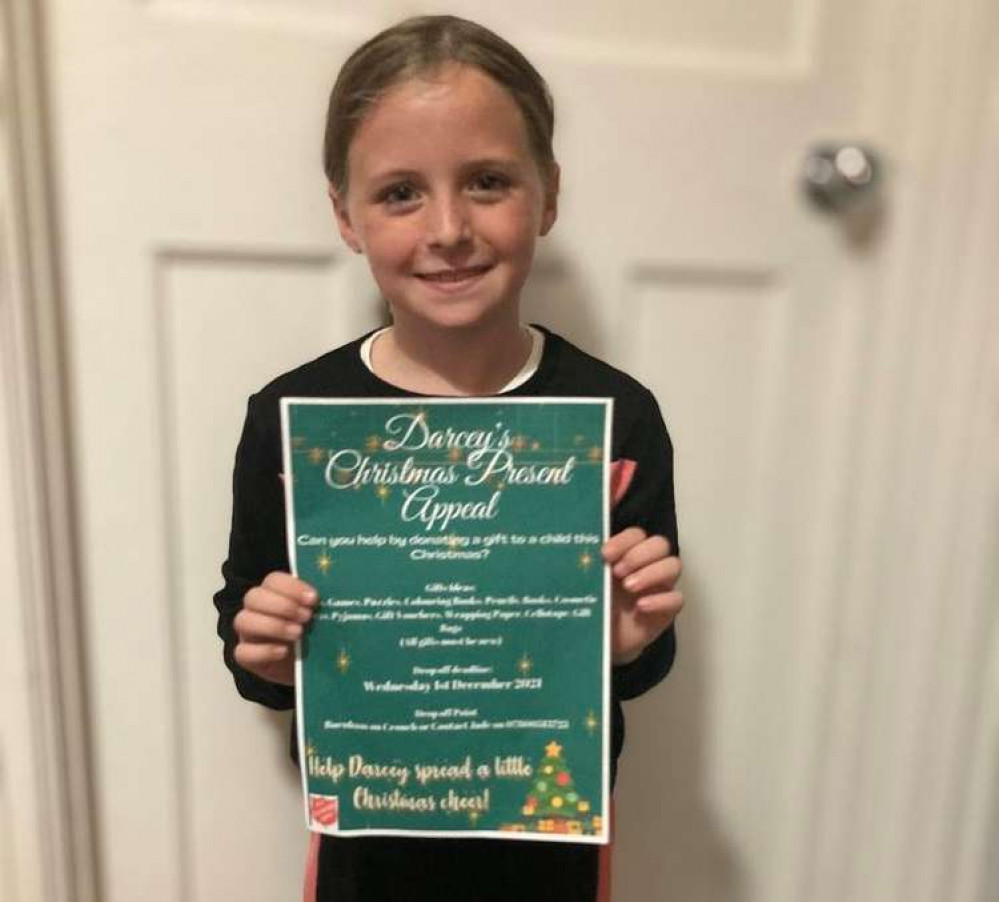 Darcey Strutt is once again collecting presents for children across the Maldon district this year (Photo: Jade Strutt)
A young girl who has been collecting for charity since the age of four is repeating her act of kindness this year.
Darcey Strutt, an eight-year-old from Burnham-on-Crouch, is supporting the Maldon branch of the Salvation Army's Christmas appeal this year, which aims to ensure every child has a gift to open this festive season.
Darcey said: "There are kids who get loads for Christmas and a lot of it is stuff they don't need, so some toys might be wasted.
"Everyone should get something for Christmas and be happy with what they have."
Darcey's mum Jade said she is "extremely proud" of her daughter.
She said: "It all started at the carnival in Burnham, which was raising money for local charities.
"Darcey asked why they were raising money and when we told her, she said she'd like to do something to help other people.
"The carnival is in September, so Christmas time seemed the best time to do it.
"We don't push her to carry on every year but she's always keen to do it."
Darcey will donate all the gifts she collects to the Salvation Army Hall, on Wantz Road, closer to Christmas time so that they can be distributed to children across the district.
Captain Caron Doyle, who leads the Maldon branch alongside Lieutenant Jonathan Doyle, said: "Darcey is an incredible, community-minded young person.
"We are so grateful for her efforts and know that these gifts will be well received by children across the district, bringing joy to many families on Christmas morning.
"Darcy shows that age is not a barrier to making a difference to our community, and we can all do our part in supporting each other."
The gifts will go to children and young people aged up to 16 years old - ideas for presents include toys, games, puzzles, colouring pencils and gift vouchers, alongside wrapping paper, Sellotape, gift bags or sacks and gift tags.
To donate to the appeal, you can buy from Darcey's Amazon wishlist here.
You can also view and contact the Facebook page here to arrange dropping off gifts to the family for the appeal.