Firefighters called to eight-hectare field blaze in Wickham Bishops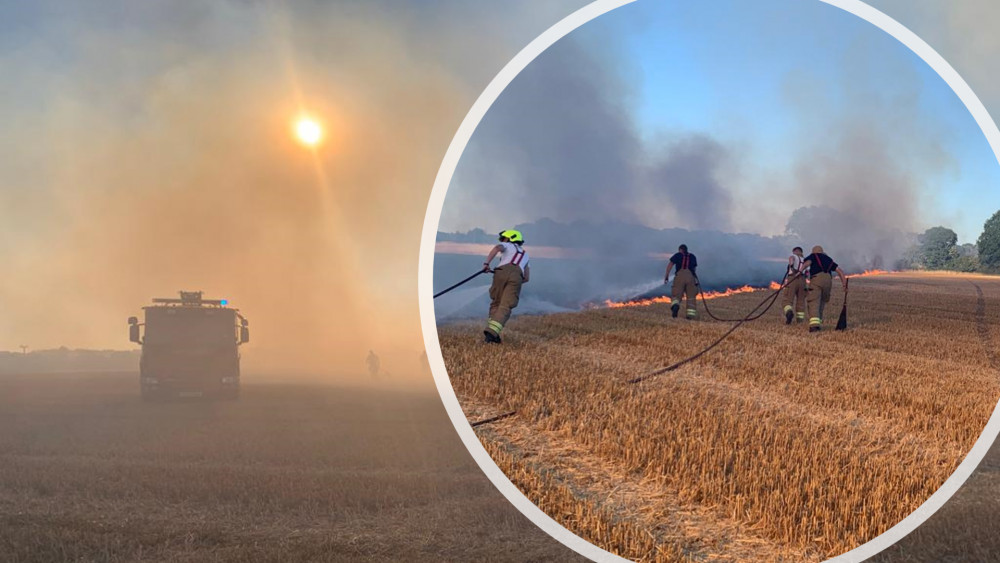 Eight crews tackled a field fire in Langford Road, Wickham Bishops, yesterday. (Photos: Essex County Fire & Rescue Service)
Eight crews from Essex County Fire & Rescue tackled a blaze at a field near Langford Road, Wickham Bishops yesterday evening (August 11).
Firefighters worked from 5.46pm to extinguish the large fire, which spread across eight hectares of grass and woodland.
Smoke was spotted from as far away as Maldon. Residents also reported hearing sirens from Heybridge.
After surrounding the fire, the crews had extinguished it by 7.22pm.
The cause has been recorded as accidental.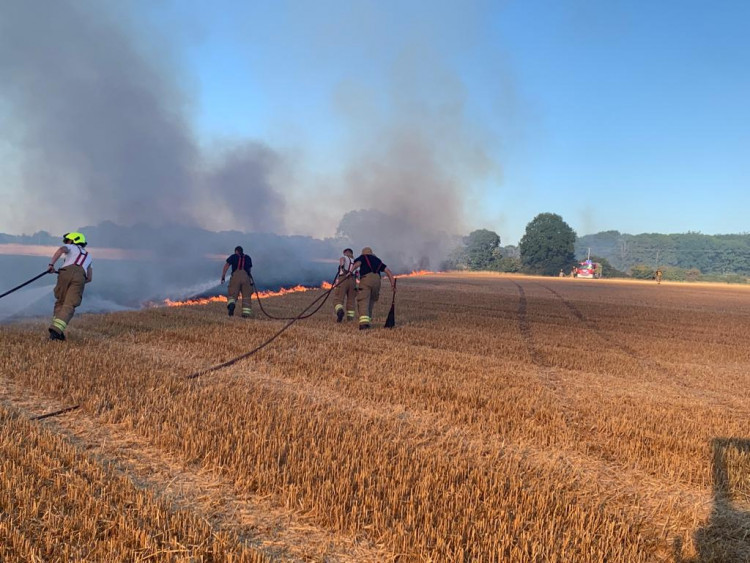 Residents in Maldon reported seeing smoke from the fire.
Meanwhile, Maldon Fire Station shared a statement on Facebook this morning, in which they appealed for help from the public to prevent grass and field fires.
They said: "As the dry weather continues and the temperature is increasing, we're getting regular calls to grass and field fires. You'd be surprised how easily these kinds of fires start and how quickly they spread - so please help us to help you:
Don't have bonfires/campfires
Don't have barbecues
Make sure cigarettes are properly out
"Thank you!"
Last Tuesday (August 9), Essex County Fire & Rescue urged the public to have #FireFreeFun, due to the extremely hot and dry conditions. They asked people to avoid having barbecues, using chimineas, or setting off fireworks and sky lanterns.
Area Manager Neil Fenwick said: "The people of Essex have really helped us so far. We are prepared for an increase in fires due to the hot weather and have already been dealing with an extremely high level of demand, but we really need the public to help us, especially over the next few days when temperatures are set to rise again."
The heatwave is expected to continue over the weekend, as the Met Office has issued an Amber heat warning until Sunday.