NHS issues heatwave advice as temperatures are expected to reach 31°C this weekend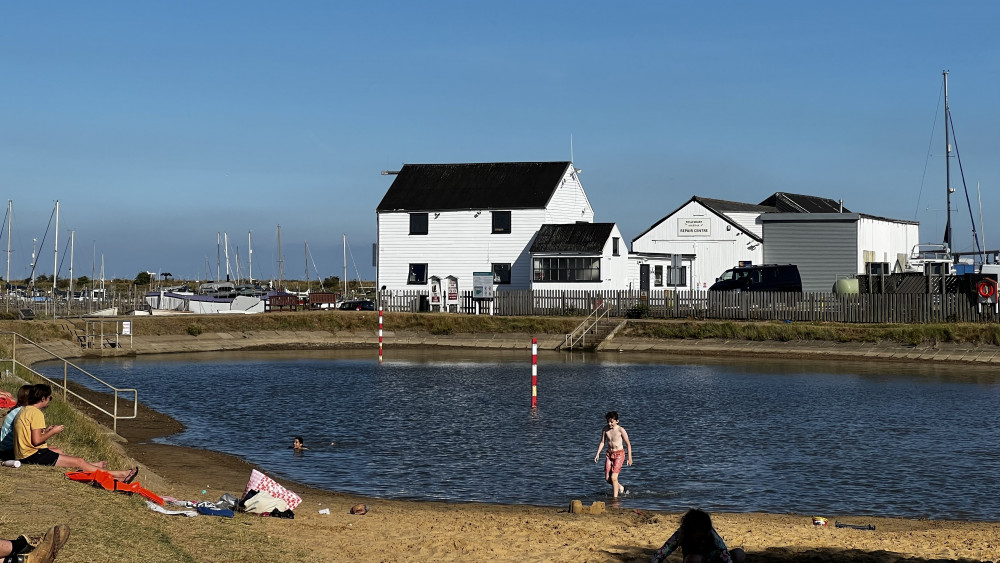 Temperatures in parts of the Maldon District are expected to reach a peak of 31°C between 12 noon and 3pm tomorrow. (Photo: Nub News)
Following the Met Office's Amber heat warning throughout the Maldon District, the Mid and South Essex Integrated Care System has issued guidance on how to 'beat the heat' this weekend.
Tomorrow (August 13), temperatures in Maldon are expected to reach a peak of 31°C between 12 noon and 3pm.
Dr Ronan Fenton, System Medical Director at the Care Board, said: "While most of us welcome the sunshine and warmer weather, it is important to remember the various health problems hot weather can bring that might affect you or your family."
The Met Office issued an Amber 'extreme heat' warning throughout England and parts of Wales, which is in place until this Sunday (August 14).
Meanwhile, the UK Health Security Agency (UK HSA) issued aLevel 3 Heat Health Alert, designed to help healthcare professionals manage through periods of extreme weather. The Alert is in force until Tuesday, with the UKHSA urging the public to look out for vulnerable people.
To help 'beat the heat', the public are advised to follow the guidance from the UK HAS:
Look out for vulnerable neighbours including older people and young children especially those who have an underlying health issue such as asthma or heart condition.
Drink plenty of fluid particularly water, aiming for at least two litres and avoiding alcohol, caffeine or hot drinks.
Dress appropriately and cover up, including wearing a hat and sunglasses.
Avoid the heat as much as possible and limit going out during the hottest part of the day (11am until 3pm).
Wear sunscreen with a minimum sun protection factor of SP15.
Follow the weather updates and advice on keeping well.
Find ways to keep homes cool, including keeping windows that are exposed to the sun closed during the day, and open windows at night when the temperature has dropped.
However, the period of sunshine is set to come to an abrupt end this Sunday, as the Met Office has issued a Yellow thunderstorm warning. "Intense, thundery downpours" are due to hit the Maldon District by Monday.