HISTORIC MALDON: The Ladies' Football Team which kicked down barriers 75 years before the Lionesses' Euro 2022 victory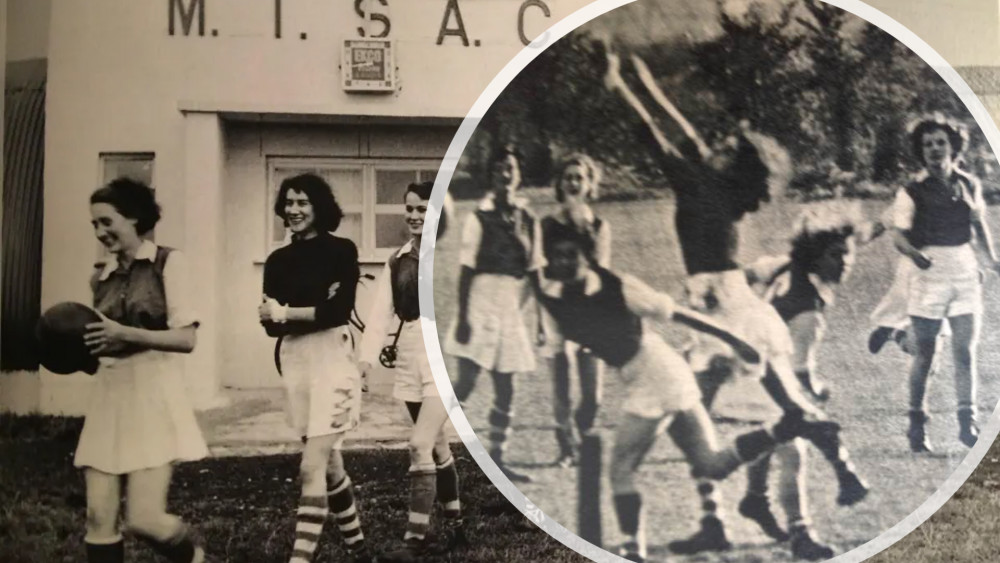 75 years before the Lionesses lifted the European Championship trophy, Maldon's very own ladies' football squad was formed. (Photos: Janet Mayes)
While we continue to celebrate the incredible work of the Lionesses at the Women's Euro 2022, we should also look back at our very own pioneers of women's football: The Maldon Ladies' Football Team.
In a 1953 article published in Illustrated magazine, shared by Janet Mayes from her late father Dennis Fenn's collection, we are introduced to the 11 girls who "go for the goals".
Referred to as 'one of the prides of Essex', the team was formed for a charity match in 1947, as part of the annual Maldon Carnival celebrations. However, the players soon 'took their soccer seriously' and travelled 6,000 miles, raising more than £2,000 for charity, by the time Illustrated's Tony Horstead went to meet them.
In total, they played 94 matches – of which they won 62 and drew 15 - scored 470 goals and bagged seven cups.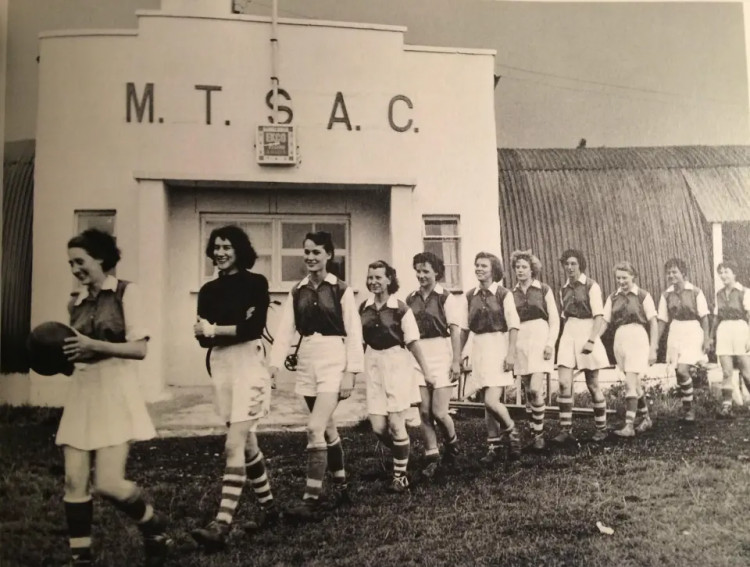 Left to right: Ann Gladas, 17; Josephine Pitt, 20; Rosemary Cook,17; Jean Ley, 26; Connie Cook, 19; Jean Monk, 21; Brenda Gregory, 21; May Cook, 25; Jean Quy, 19; Pat Mead, 23; and Audrey Hedgecock, 26.
Janet Mayes reflected on the Lionesses' 'breathtaking' performance last Sunday (July 31) in a Facebook post. It reminded her of an article she read about the Ladies' Football Club all those years ago.
She said: "After the game they would meet at the local, have a drink and gather round the piano played by Jean Monk (centre forward) and accompanied by May Cook (outside left) on the mouth organ!"
Women's football was hugely popular in England in the early twentieth century until the FA banned all women's teams playing on affiliated grounds in 1921.
"I felt rather as if I had unwittingly intruded into a girls' school."
Tony Horstead (a 1950s journalist with arguably 1950s attitudes) was keen to share his thoughts on the ladies' team, describing the players as "ungainly and awkward".
He wrote: "Of course, temperament is not unknown in men's soccer, but with the Maldon Ladies it takes slightly different forms. At times, as the referee, I felt rather as if I had unwittingly intruded into a girls' school.
"It would be highly unusual to hear an insider forward telling the skipper: 'Oh, if you can do it better, come and do it yourself then.' One girl said just that, and took no further interest in the game for about fifteen minutes, apart from making such remarks as, 'Coo, did you see that? SHE missed it. Fancy HER missing it! I never thought I'd see HER missing it!' and so on and on, in a piercing accent, clearly audible all over the field."
Mr Horstead would likely have been taken aback by the comments made by England midfielder Jill Scott after a late challenge from Germany's Sydney Lohmann last week.
While the outburst was inaudible, it prompted BBC commentator Robyn Cowen to apologise on her behalf. She said: "Apologies to any lip readers. Not sure you need to be one to figure out what Jill Scott thought of that."
If you wish to find out what exactly prompted the apology, take a look here: