Killer bug outbreak in Maldon and mid-Essex last year: report results in action plan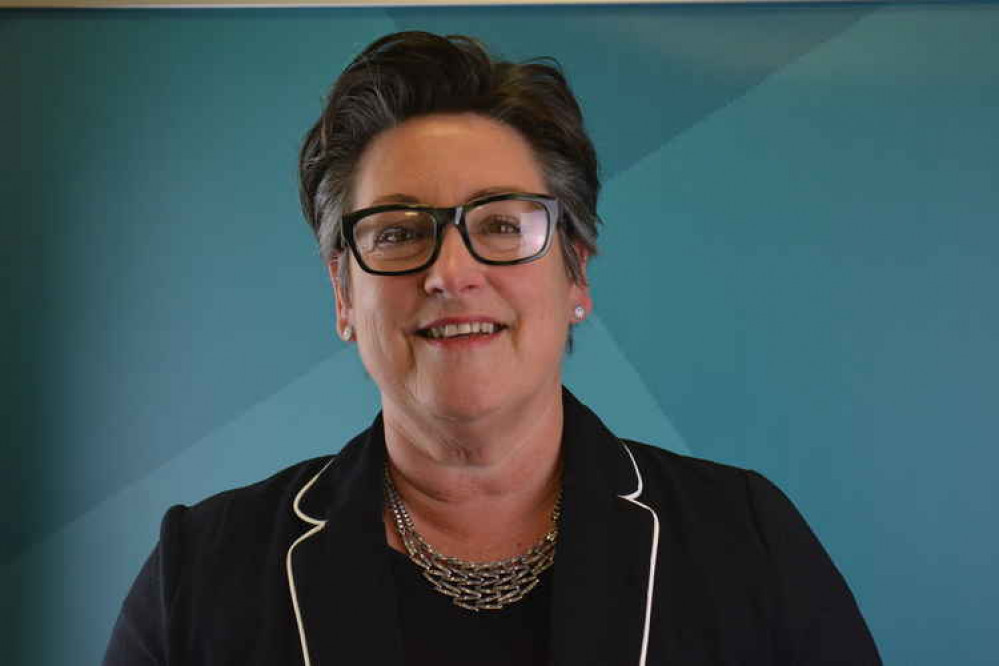 Stephanie Dawe, Chief Nurse and Chief Operating Officer at Provide Community Interest Company
A report into an outbreak of a killer bug in patients from Maldon and other areas of mid-Essex last year (2019) has found the infection could have been picked up earlier in some of those who died.
Maldon patients were among those infected with the invasive Group A streptococcal (iGAS) bug in the outbreak between February and August last year. Some of the victims contracted the disease through skin ulcers or wounds that were being treated and dressed by community nurses.
A total of 33 people were infected, 15 of whom died. Those who lost their lives were between 76 and 95 years of age and included nine women and five men.
The Mid Essex Clinical Commissioning Group (CCG) yesterday (Thursday, 17 September) published an independent investigation report into the outbreak and lessons to be learned.
Investigators spoke to the families of patients who died, as well as healthcare staff and clinical leaders who had been responsible for their care.
The investigation team also reviewed more than 1,700 documents in relation to the management of the outbreak. Examples of what happened in individual cases are given in the report. These highlight failings in the monitoring of wounds in the case of some victims and delays in identifying and treating the infection.
One example tells how a patient's wound re-swab was delayed for nine days
In the case of one of those who died, referred to as 'Person F', the report details how there was a nine-day delay in re-swabbing the patient's leg, despite requests from the GP and the concern of the patient.
Person F was being cared for by Provide Community Interest Company as were all but two of those who died – and received the most recommendations for improvement in the report.
The report explains where improvements can be made to reduce the risk of a similar outbreak happening in the future and to help improve outcomes for patients.
Rachel Hearn, Director of Nursing at the CCG, said: "I would like to express our deepest sympathies to the families of those patients who passed away. We thank them for contributing to the investigation at such a difficult time.
"The safety and care of our patients is our priority. We commissioned this independent investigation to ensure that we could understand areas for improvement and take prompt action to reduce the risk of a similar outbreak happening again."
"The report details a number of recommendations and we have taken swift action along with our partners to ensure changes have been made quickly and safely."
There have been no new cases of iGAS in mid-Essex since August 2019.
The report includes 22 recommendations to the organisations involved, covering the areas of:
•Wound management
•Identifying clinical deterioration
•Antibiotic therapy
•Infection prevention and control
•Record keeping
According to the CCG, more than a third of recommendations have been fully implemented across the CCG, Provide Community Interest Company and Mid and South Essex NHS Foundation Trust. All remaining recommendations are in progress and are on track to be completed, to schedule, by the end of the year.
Statement from Provide Community Interest Company
Stephanie Dawe is Chief Nurse and Chief Operating Officer at Provide Community Interest Company.
Stephanie said: "We were deeply saddened by the deaths of a number of people from this dreadful infection. It's impossible to understand the loss their friends and family feel but we want to offer our sincere condolences.
"We may never fully understand the route of transmission but there are clearly things we need to do differently. The report highlights a number of areas for improvement and our nursing teams have been working diligently to make these changes.
"Immediate steps were taken when the outbreak was identified to reduce the likelihood of it happening again, such as reducing the number of different staff in contact with an individual patient and deep cleans of clinical areas.
"Work continues to embed the remaining recommendations, with each action undergoing a robust review and evidence process before being signed off as complete."
Learning the lessons from the outbreak
Dr Kevin Beaton, Medical Director for Mid Essex Hospitals, part of the Mid and South Essex NHS Foundation Trust, said: "We have worked very closely with our colleagues across the health system to ensure that we have learned all the lessons that we can from this outbreak.
"Our absolute priority is that our patients receive the best possible care and the report has been helpful in confirming our areas of focus.
"We have a detailed action plan in place and have already made a raft of improvements including implementing comprehensive programmes of training and audits, and standardising policies and procedures across all of our services."
The full investigation report is available from the CCG website by visiting [L]https://www.midessexccg.nhs.uk/about-us/our-key-documents/3893-independent-investigation-report-igas[.L]
New maldon Jobs Section Launched!!
Vacancies updated hourly!!
Click here: maldon jobs