Maldon Christmas Festival: Everything you need to know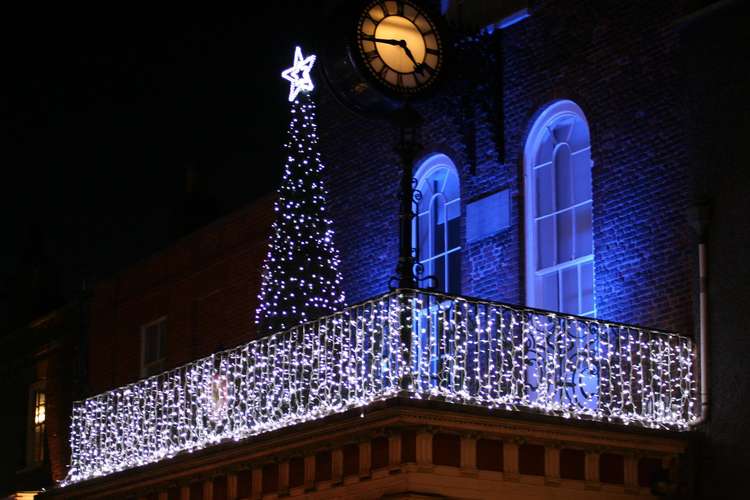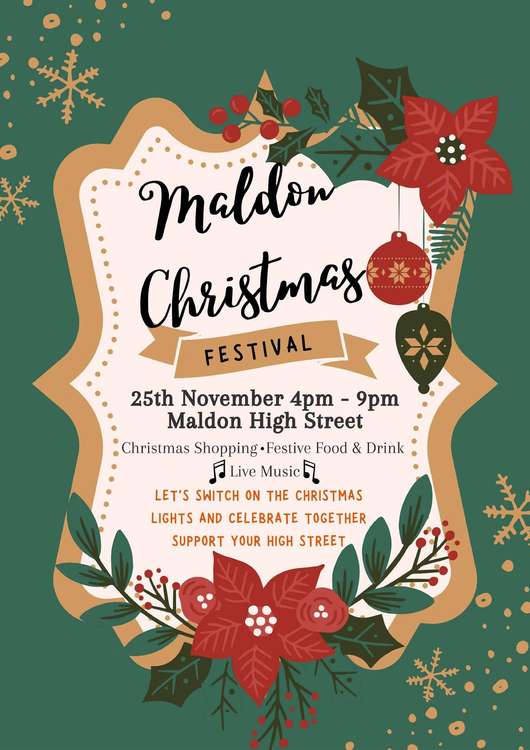 Christmas is set to officially kick off in the town tomorrow (Thursday, 25 November), with the comeback of the much-anticipated Maldon Christmas Festival.
The festival is returning to Maldon High Street from 4pm to 9pm, after being cancelled last year due to the pandemic.
The town's Christmas lights will be switched on by the mayor, Councillor David Ogg, outside All Saints Church at 5pm.
This will be followed by a magical evening of live music, festive shopping and treats for residents - and entertainment at different venues on the High Street to keep the whole family happy.
Councillor Michael Pearlman, chairman of this year's festival, said: "I am sure we need some excitement in our lives after lockdown, and I feel this year all the stops have been pulled out to make this a great event.
"Our priority is the health and safety of our visitors, stallholders and other staff at the festival.
"This year, that includes monitoring the latest Covid-19 information and working with public health and other partners to ensure that the Maldon Christmas Festival is an event that everyone can enjoy safely.
"We have reduced the number of stalls to create more space and will be putting additional Covid-19 measures in place.
"Please continue to maintain social distancing and use hand sanitizer especially in the shops."
Stalls from local businesses will fill the High Street and provide residents with a range of food, drink, Christmas gifts and crafts all evening.
After the big Christmas lights switch on, there will be a series of live acts performing outside All Saints Church - Michael Glaysher as Elvis, Terry Batt as Buddy Holly, John Wiffen as Jerry Lee Lewis, the Sun-Rayz band and the Just Us quartet.
Other acts will be performing on the balcony of The Swan, at 73 High Street, as follows:
- 5pm: Myopia
- 6pm: Dave Norwood
- 7pm: ASH
The jukebox from radio station SMC Today will also be playing on the balcony.
Maldon Youth Orchestra will be performing from 7pm to 8pm at West Square.
There will be plenty of entertainment for children, too, as Santa will be in his grotto at St Peter's Churchyard with his reindeer between 5pm and 8pm.
There will also be Punch and Judy shows in the churchyard between 5pm and 8pm.
Maldon Library, on White Horse Lane, will be providing children with festive crafts between 5pm and 7pm.
The Power of Gaming project is even returning to Maldon Town Hall, on Market Hill, between 4pm and 9pm to allow residents to indulge their love of retro games - or play the latest and greatest.
The High Street will be closed from West Square to Wantz Road and from Fullbridge roundabout through Market Hill from 3pm to 9.30pm to allow for the festival.
Shuttle buses will run from Morrisons Maldon and the Museum of Power, in Langford, to the town centre from 4pm until 9.30pm.
There will be free parking in all town centre car parks - White Horse Lane, Butt Lane, Friary Fields and High Street East - from 2pm.
Councillor Pearlman added: "I look forward to seeing you - have a fantastic time."