Maldon Festival's Artistic Director hails first weekend as a 'triumph'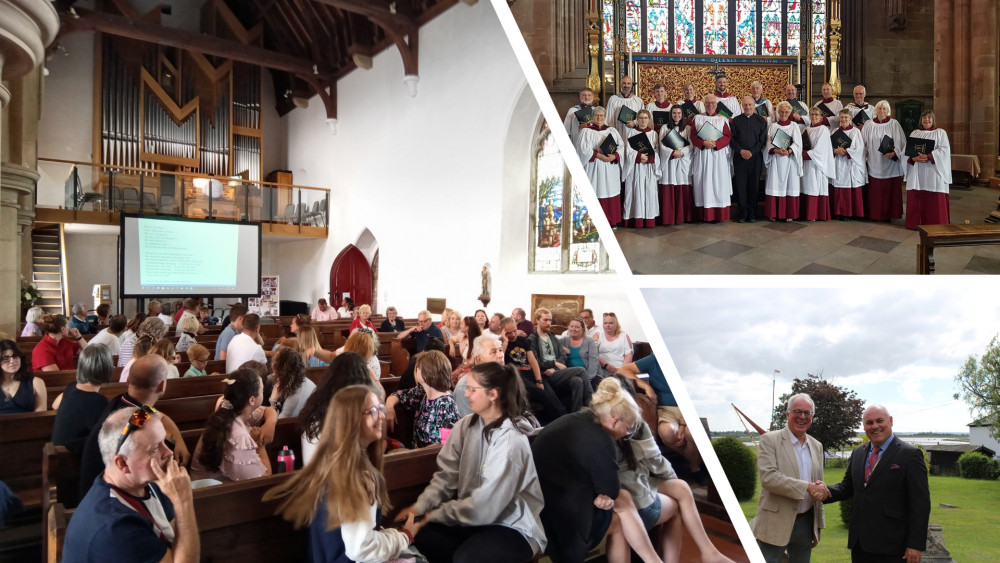 This year's Maldon Festival will continue until July 10 (Photos: Maldon Festival)
The Maldon Festival's Artistic Director Colin Baldy told Nub News he felt the opening weekend of the festival was a 'triumph'.
He said: "Jonathan Eyre wowed the audience with his gripping and, at times, terrifying accompaniment to Lon Chaney's 1925 film Phantom of the Opera. A full church was gripped completely as he played St Mary's wonderful new pipe organ for an hour and a half without a break; all improvised as he followed the film."
Last Saturday, 325 local children sang the Daniel Jazz at the lunchtime concert in St Mary's Church, followed by Hand Made Opera's charming double-bill in the churchyard that evening.
Professor Nancy Hills gave a talk on her work on historical costume on Sunday. The exhibition of her reconstructed dresses is available to view at the Museum of Power [LINK] until July 10.
The weekend finished with two choirs: St Mary's and Richmond Parish Church, which Colin said, "raised the roof with a glorious rendition of Choral Evensong".
However, the festival is far from over, as Colin told Nub News: "There's plenty more to come!"
This Friday, James Housego, a local pianist, will give his first full-length solo recital at 7.30pm.
Colin will be moving away from Maldon soon, but audiences will have an opportunity to hear him sing before he leaves, at 7.30pm this Saturday. He will be singing Barber's 'Dover Beach'.
The programme also includes Barber's famous 'Adagio' and Vaughan Williams' 'On Wenlock Edge', with local tenor John D'Ancona.
Sunday afternoon will feature Benjamin Carnell from Bishops Stortford on cello, at 4pm. There are also free recitals on Saturday and Sunday at 12 noon.
All events take place in St Mary's Church. For more details on each event, take a look here, or visit the Maldon Festival's website.
Tickets are available from The Emporium in Maldon High Street.