Maldon Film Club to reopen this September: find out which award-winning blockbusters are on offer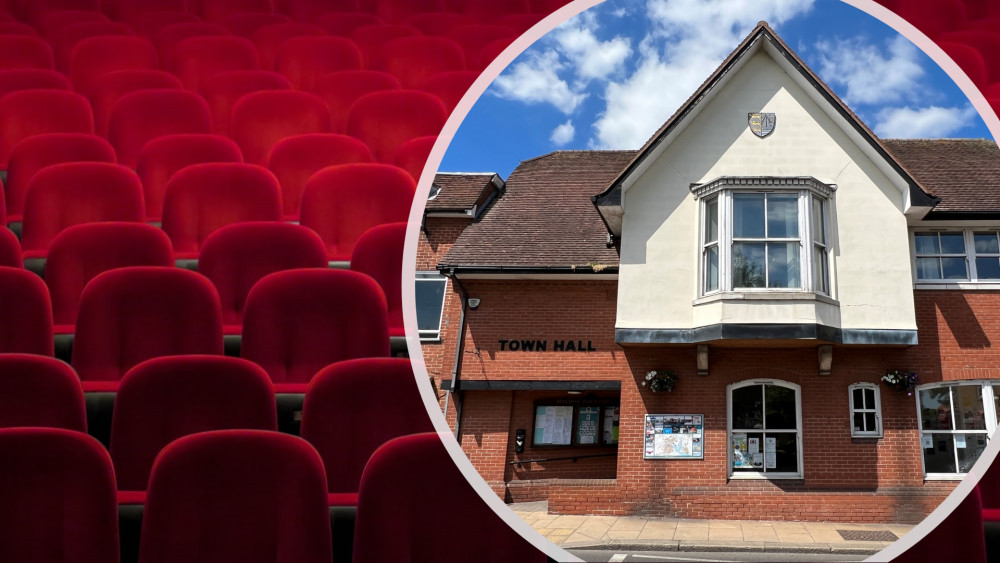 The Film Club meets at Maldon Town Hall (Photos: Unsplash and Ben Shahrabi)
Maldon Film Club has announced its screening dates for the 2022/23 season, starting Tuesday 6 September.
The Club's 18th season opens with 2020 comedy drama The Duke, starring Jim Broadbent and Helen Mirren.
Many of the 19 films on offer have received Oscar awards and/or nominations. Find out more information and when to watch them below:
September 6 2022 - The Duke: In 1961, Kempton Bunton stole Goya's portrait of the Duke of Wellington from the National Gallery in London. What happened next became the stuff of legend.
September 20 2022 - The Rescue: This film chronicles the story that transfixed the world in 2018: the daring rescue of twelve boys and their coach from deep inside a flooded cave in Northern Thailand.
October 10 2022 - West Side Story: An adaptation of the 1957 musical. West Side Story explores hidden love and the rivalry between two teenage street gangs from different ethnic backgrounds.
October 18 2022 - Quo Vadis Aida?: Aida is a translator for the UN in the small town of Srebrenica. When the Serbian army takes over the town, her family is among the thousands of people looking for shelter in the UN camp.
November 1 2022 - Babyteeth: Milla, a seriously ill teenager, falls in love with a drug dealer, Moses. Her parents' worst nightmare comes true!
November 15 2022 - Compartment No. 6: As a train weaves its way up the arctic circle, two strangers share a journey that will change their perspectives on life.
November 29 2022 - Ammonite: In 1840's England, the acclaimed but overlooked fossil hunter Mary Anning and a young woman sent to convalesce by the sea develop an intense relationship, altering both of their lives forever.
December 13 2022 - Another Round: Four high-school teachers consume alcohol on a daily basis to see how it affects their social and professional lives.
January 4 2023 - Rams: A decade-long feud between two sheep farming brothers comes to a head when disaster strikes their flocks.
January 18 2023 - La Belle Epoque: A couple in crisis. He, disillusioned, sees his life upset the day an entrepreneur offers him the chance to go back into the time of his choice.
February 1 2023 - Nomadland: After losing everything in the Great Recession, ae woman in her sixties embarks on a journey through the American West living as a van-dwelling modern-day nomad.
February 15 2023 - Minari: Yearning to own a small patch of land, Jacob Yi relocates his Korean-American family from California to 1980's rural Arkansas to start afresh and capture the American dream. Despite all the challenges and setbacks, he is convinced that the family has found its own slice of Eden.
March 1 2023 - Promising Young Woman: A young woman, traumatized by a tragic event in her past, seeks out vengeance against those who crossed her path.
March 15 2023 - Parallel Mothers: The story of two mothers who bond in an unexpected way after giving birth on the same day. It is this close bond which ends up changing their lives in a way which neither could have predicted.
March 29 2023 - Belfast: A young boy and his working class Belfast family experience life during the tumultuous events in the late 1960's and eventually come face to face with a nearly-impossible life-changing decision.
April 4 2023 - The Worst Person in the World: The chronicles of four years in the life of Julie, a young woman who whilst navigating the troubled waters of her love life and struggling to find a career path eventually ends up taking a realistic look at who she really is.
April 26 2023 - Guess Who's Coming to Dinner: This season's classic is a tribute to the late, great Sidney Poitier and tells how a couple's attitudes are challenged when their daughter introduces them to her African-American fiancé.
May 10 2023 - The Father: A man refuses all assistance from his daughter as he ages. As he tries to make sense of his changing circumstances, he begins to doubt his loved ones, his own mind and even the fabric of his reality.
May 24 2023 - Drive My Car: A renowned stage actor and director learns to cope with his wife's unexpected passing when he receives an offer to direct a production of Uncle Vanya in Hiroshima.
The Club, which meets at Maldon Town Hall, works on a membership basis. It is run by a committee who select and screen an annual programme of films from the best of recent English and foreign language releases, plus one 'classic'.
The price of an annual subscription is just £25, which entitles members to free admission to all the season's 19 films - less than £1.32 per film.
In addition, there are a limited number of places for junior members aged 16-18 in full time education and training at the reduced cost of £18.
As a member, you will be asked to give your reaction to the films you have seen and help the committee compile the programme for the following season. Membership is open to all, and new members will be made very welcome
For further details and an application form, visit the Film Club's website, the Visitor Information Centre, or phone 01621 869340 for membership enquiries. Alternatively you are welcome to come along on Tuesday 6 September, when you can meet members of the committee and pay your annual subscription on the night.
If you have any general questions, contact John Salisbury on 07905 971 608.