Maldon Spice and Sark restaurants join forces to help Bangladeshis affected by floods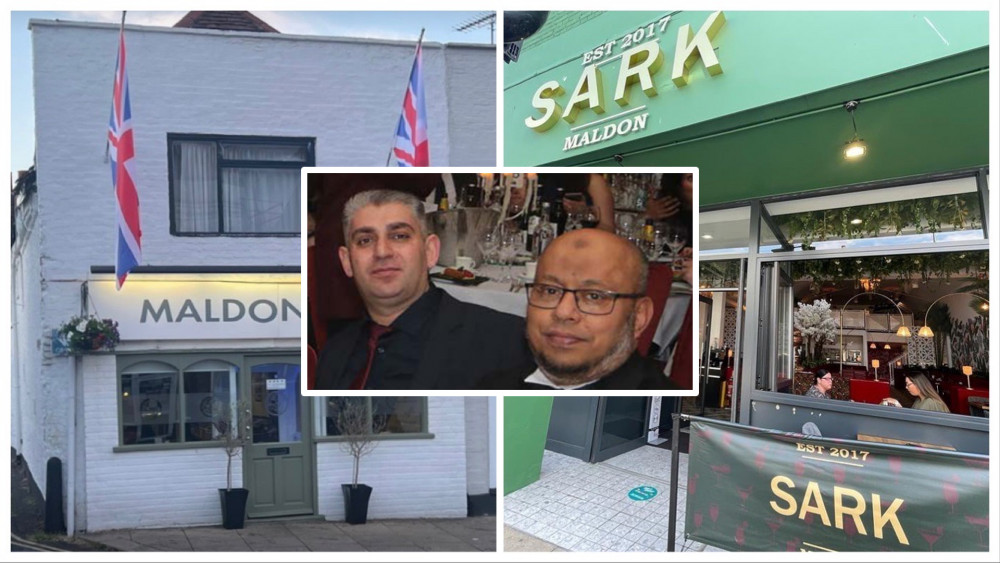 Left: Maldon Spice, owned by Abdul "Jhual" Hafiz (inset, right). Right: Sark, owned by Sami Barli (inset, left)
The owners of two award-winning restaurants in Maldon High Street have announced they are partnering up to raise funds for the victims of 'record-breaking' floods in Bangladesh, on Sunday 17 July.
Former Town Mayor Abdul Hafiz, who owns Maldon Spice, and Sami Barli, owner of Sark Restaurant, are 'coming together' to offer the 'best of both' cuisines, through a charity meal taking place at Sark from 12 noon until 4pm.
In a statement, they said: "Bangladesh is experiencing the worst flooding in many years; it's a humanitarian disaster.
"Please help us to support the flood victims in Bangladesh."
Chefs from both restaurants will collaborate to offer a unique menu, which organisers say will "tantalise the taste buds of everyone".
There will be a set price of £15 for each meal, and drinks will be available to purchase separately.
According to the International Federation of Red Cross and Red Crescent Societies (IFRC), an estimated 7.2 million people have been affected by 'record-breaking' floods in the country last month. They are in desperate need of shelter and emergency relief items.
All monies collected will go directly to supporting the victims of the floods in Bangladesh. Space is limited, so those wishing to attend have been asked to book as early as possible to secure a table. Bookings will be taken at both restaurants.
Mr Hafiz is the first Muslim Mayor of the town, and also former President of the Maldon Islamic Cultural Association, which runs Maldon Mosque in Church Street. The Rt Hon John Whittingdale OBE MP, a long-term friend of Mr Hafiz, is supporting the event.
Those wishing to donate directly to Mr Hafiz and Mr Barli's appeal can do so using the following details:
Mr Abdul Hafiz
Account No. 81296616
Sort code 60-83-71