Maldon: SARK Restaurant raises over £17,000 in ONE DAY for Turkey earthquake appeal, thanks to support from public
The owner of a Turkish restaurant in Maldon High Street has thanked the public for helping him raise £17,001 to provide food and blankets for the victims of two devastating earthquakes in Turkey.
Sami Barli, who owns Sark Restaurant, expressed his gratitude to those who supported a day of fundraising at his establishment yesterday (February 12).
He told Nub News: "I would like thank all the people of this country who supported us, especially the people of Maldon, and everyone who helped us in this process."
Sami collaborated with Abdul "Jhual" Hafiz, former mayor of Maldon and owner of Maldon Spice, to organise the event.
Customers and sponsors alone donated £16,095, with Sami and Jhual donating an additional £906 between them.
Sir John Whittingdale, MP for Maldon, attended the fundraiser and was said to be "delighted" with the huge amount of money raised.
Announcing the total last night, Sir John told diners: "I want to say a huge thanks to Sami and Jhual, and to all the staff of both restaurants.
"And also to everybody who has been so incredibly generous, to raise a spectacular amount of money for an incredibly important cause."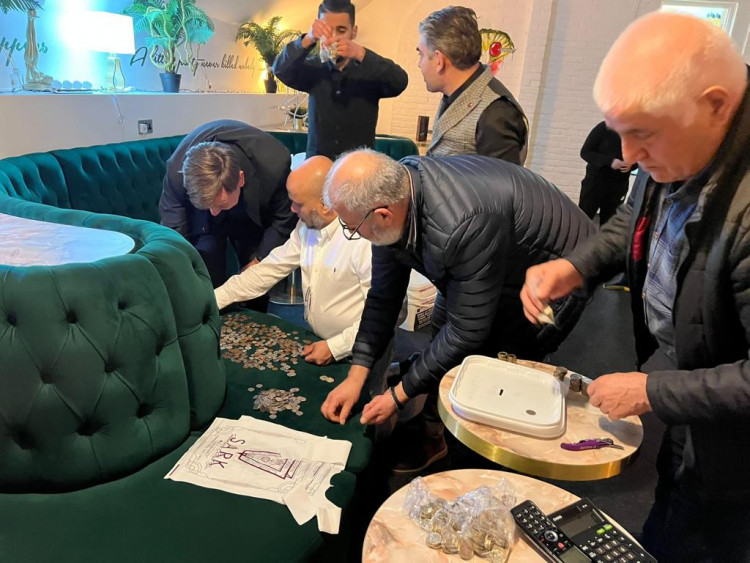 Residents donated through notes, coins and via bank transfers, all of which had to be counted by hand.
SARK's Sami Barli grew up in Elbistan, Turkey, one of the worst affected regions, and the epicentre of the second earthquake. As of this afternoon (February 13), the death toll from the earthquakes that hit Turkey and Syria last week has passed 35,000.
Jhual Hafiz showed his appreciation to the 11 local businesses which sponsored the successful fundraiser.
He told Nub News: "I would like to thank all the supporters of our event, and all the staff at both restaurants, especially Hassan and his team.
"We couldn't have done it without their support."
The event was sponsored by Paparazzi, RJ Printers, SMC Today, Tec-Supplies, Reeve & Son Ltd, Your Workspace, House of Delight, Edwards Shopping Arcade, Mighty Oak Brewing Co Ltd, TDR Computers, and Meatline - all of whom donated over £500 each.
Survivors of the earthquakes in Turkey and Syria will also receive vital emergency supplies thanks to a £60,000 grant from Essex Freemasons along with other Freemasons from across the country, to the British Red Cross, UK for UNHCR and UNICEF who are leading the relief effort on the ground.
Read more